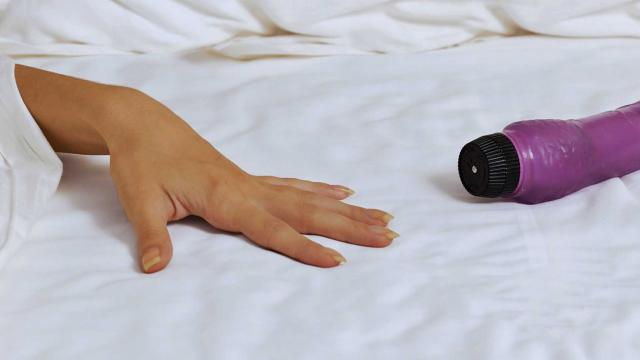 Whether you're new to the world of extra large dildos and vibrators or you're the queen buzz expert, many of us struggle to know which one to buy. Within this article Sexy Time Toy Zone are focusing on the inches, because even though we're told size doesn't matter it; it certainly gets those engines revving! So let us bring you the best 12 Inch Large Dildos and Vibrators, from some of the top adult toy sites around.
If you're a little uneasy about the thought of a 12 inch todger, then we recommend you check out some of the smaller equally incredible vibrators. But if you're looking for a good seeing to with plenty of girth, then boy do we have some huge vibrators and toys that will blow your mind!
12 Inch Large Dildos
Let's start with the sexual happiness people over at LoveHoney, because they bring you the Master Series Four Stage Rocket Dildo. Now this little beauty (well maybe not so little) is an enormous 12.5 inches, yep we're giving you another 0.5 of an inch. Not only is it long but it has plenty of girth, an impressive 9 inches to be exact.
With four increasingly wider bulbs, the deeper the penetration the more enjoyment you'll have. There is a suction cup and because it's made of a jelly rubber you can use vaginally and anally.
We then head over to Honour who provide us with an incredible range of sex toys, bdsm and bondage. The Raging Hard-Ons 12″ Double Ended Dildo, is truly mightier than the sword! With extra thick veining all over to increase the intensity of the stimulation, you can enjoy this masterpiece alone or with your partner! Remember to lube up first.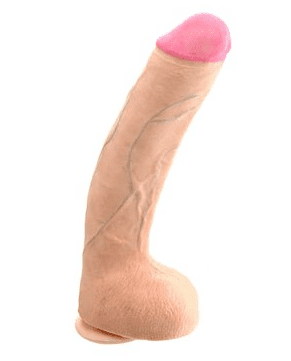 For those of you who are fans of the adult movie world, then how about your very own John Holmes Realistic Dildo from Adam and Eve. This 12 inch dildo is hand painted and detailed to bring the legend alive. Then add in a 2.5 inch girth, hefty balls and sculpted veins, and you have an all-round perfect specimen.
The dildo is made from UR3 a realistic material which feels like human skin, but when you add in a soft outer layer and hard inner core; it'll feel like you're in the presence of greatness. There's even a suction cup so you can enjoy the ride wherever you choose, kitchen anyone?
Extra Large Vibrating Dildos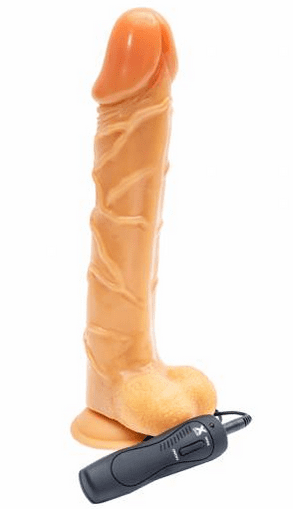 Carvaka Sex Toys certainly know which toys will scratch that itch, if you know what we mean. So check out this Large 12 Inch Remote Controlled Dildo Vibrator, which is more than just a dildo vibrator. This little beauty is connected to a remote control which provides you with 7 varying modes of intensity. Not only can you add excitement to the bedroom, it's also waterproof and can enhance your bathing time too (please keep the control out of the water); does it get any better than that?
Finally from Oscuro, the Renegade Monster Meat Long Vibe, which provides the deepest penetration. This black beauty isn't just a rubber giant, because there are two powerful motors on the shaft which provides extra stimulation. This vibe is also waterproof meaning you can take your down town exploration to the bathtub or shower.
We've only just touch the surface when it comes to 12 Inch Large Dildos and Vibrators, but we're hoping that this will have whet your appetite.
For those times when size doesn't matter, we at Sexy Time Toy Zone have put together a list of vibrator types, because we're bringing you every conceivable size; all the way up to a huge 18 inch monster! We also have various articles on dildos, you just have to know where to look.
Until then why not head over and check out our suggestions, or take a peek through the sites to see if anything else catches your eye.
Promotions and offers subject to change, please ensure you check out the terms and conditions before you order.