Nothing suggests naughty than the words sensual and secrets, and when they are placed together it is evocative of what is to come. Sexy Time Toy Zone would like to invite you to investigate what lies beneath the folds at My Sensual Secrets.
What you can expect from My Sensual Secrets;
Bondage and bdsm accessories,
Lingerie and clothing,
Sex essentials and accessories,
Novelties, Gifts and Games,
Discreet and Free shipping,
Personal account, Wishlist and Social Media,
Variety of payment options.
The Site Layout
Now we can see that there is a lot to be found at My Sensual Secrets, lets investigate a bit further.
The first thing you will see is that the header tabs show that My Sensual Secrets have separated their sex toys into those for men or women. Vibrators of course have got their own section understandably and then you have all those special extras too. Not wanting to be predictable but we headed straight for the vibrators section, as with having its own little place in the My Sensual Secrets world we wanted to know why?
Vibrators Section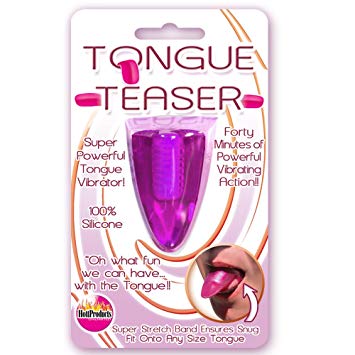 In the vibrators section you will find 18 pages of every variation on the classic vibrator that you could imagine. Ranging in price from $10.95 to $430.95, so there is something here at My Sensual Secrets to suit all pockets. You will find everything from wands, dildo's, rabbits, butterfly and even machines you can attach vibrators to!
Our first Sexy Time Toy Zone pick for you is the tempting and delicious Tongue Teaser. This miniature vibrator literally turns your tongue into a pulsating pleasure giver. Attach to your tongue with the stretchy silicone ring, switch on and watch your partner go wild with desire. Made from 100% silicone it is going to be soft and silky to the touch and once those vibrations start, you and your partner are going to be in seventh heaven.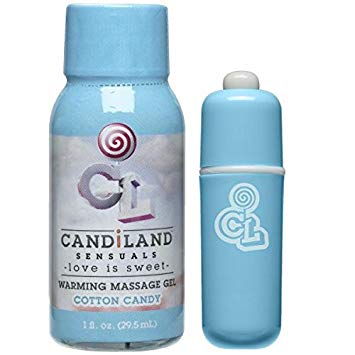 The next juicy vibrator pick is the Candiland Sugar Buzz Massager Set, containing a powerful mini vibe and warming edible massage gel. It may only be single speed, but it is powerful enough to get those toes curling and coupled with the warming massage gel you will be on cloud nine. The gel tastes like cotton candy and this sex toy duo is body safe, paraben free, sugar free and Vegan friendly too! If you weren't already reaching for the order button, we bet you are now!
There is so much here in the vibrator section of My Sensual Secrets we could spend all day listing our favourites but you have to browse through and see for yourself the extensive range on offer.
Womens Sex Toys Section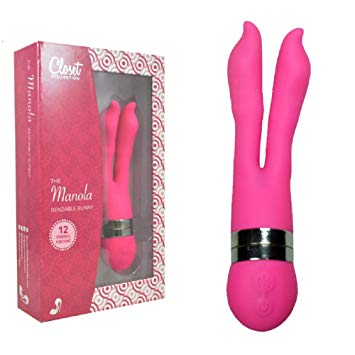 Whilst Vibrators can be unisex we know there are lots of sex toys out there aimed directly at women's pleasure. We have found a select few here at My Sensual Secrets that we would love to share with you. For instance, take a look at the Closet Coll Manola Bendable Bunny, a mouthful we know but worthy every syllable. This is a bunny vibe with a difference, in that the two separate bunny ears are completely bendable meaning they will work in multiple positions. With 12 powerful functions this sex toy is bound to get the engines running.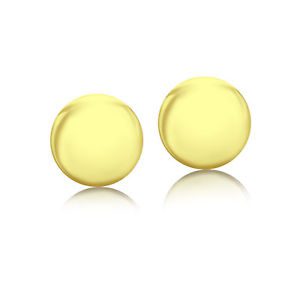 Now you may be wondering, what do I get for the girl who has everything? Gold Benwa Balls of course and the Cloud 9 Benwa Balls are just the ticket for you or her. At 28g each and hand polished to the highest of standards, these golden balls will have you jiggling your way to the pleasure zones in no time.
Male Sex Toys Section
Now guys we know you are eager to know what My Sensual Secrets has in store for you too. Fear not there is a wide range of male masturbators, anal toys, sex dolls, pumps, extenders and more. Here are a few of our favourites, starting with every guys best friend, the Sex in a Can!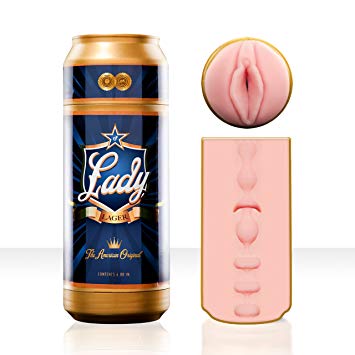 What more does a guy need than a can of lager that secretly holds the loving embrace of a woman! Within the craftily designed lager can is a Fleshlight made of super skin and designed to look and feel like the real thing. On the inside of the Fleshlight you will feel canyons and nodules designed to enhance your pleasure as you play. When you are done, clean it and close it up, and you could easily have this laying around or on a shelf and no one would be any the wiser.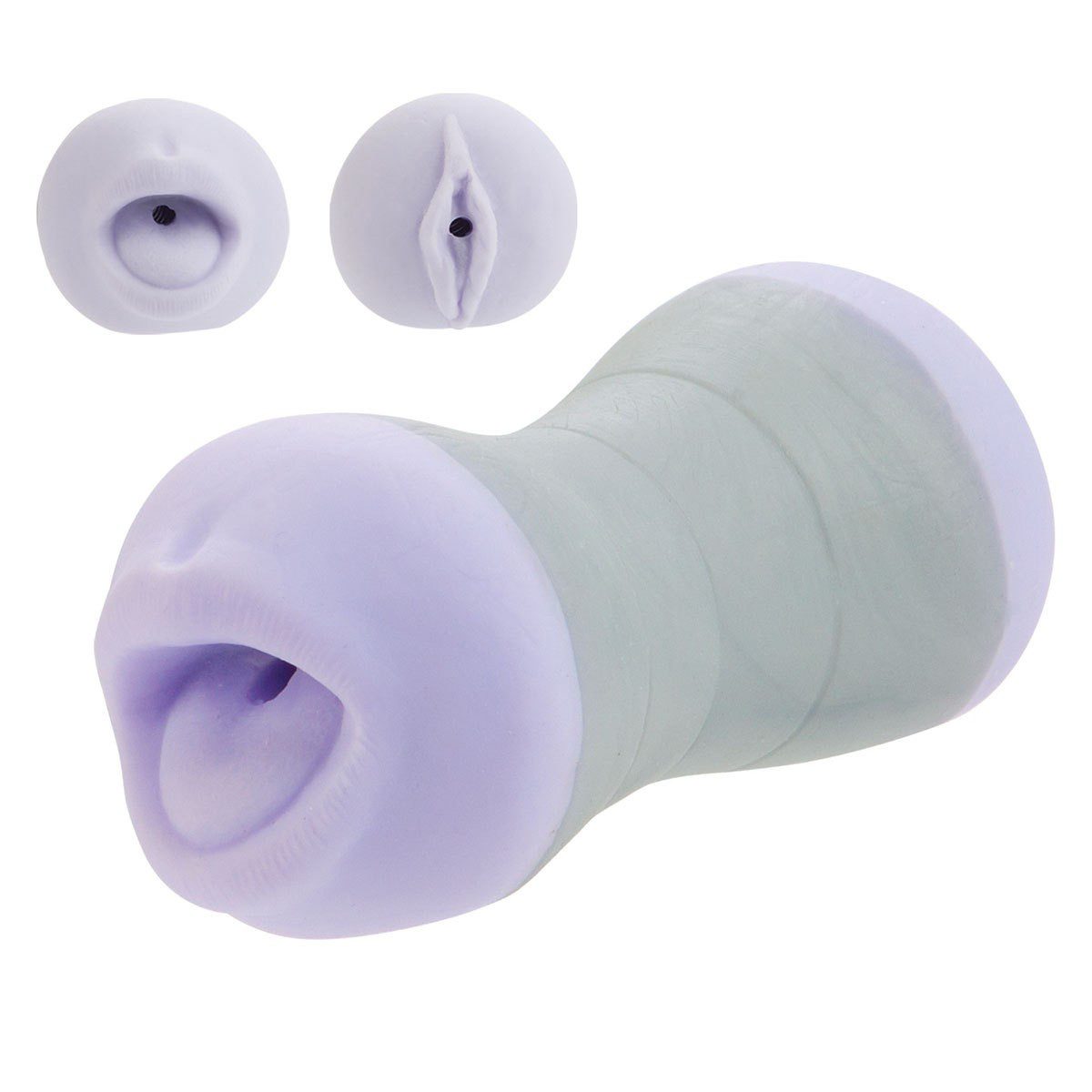 If you are anything like us, you will love the option of sex toys on the go and this next item fulfils that very desire. We have the California Exotic Travel Gripper, which is a 2 for 1 toy that you are going to love. Combining two interchangeable heads and the ribbed interior chambers, this travel sized stroker is sure to keep you company on those long journeys away from home. Made from body safe pure skin thermoplastic rubber and offering a 5.5" chamber, your hardest decision will be which head to use?
BDSM Toy and Furniture Section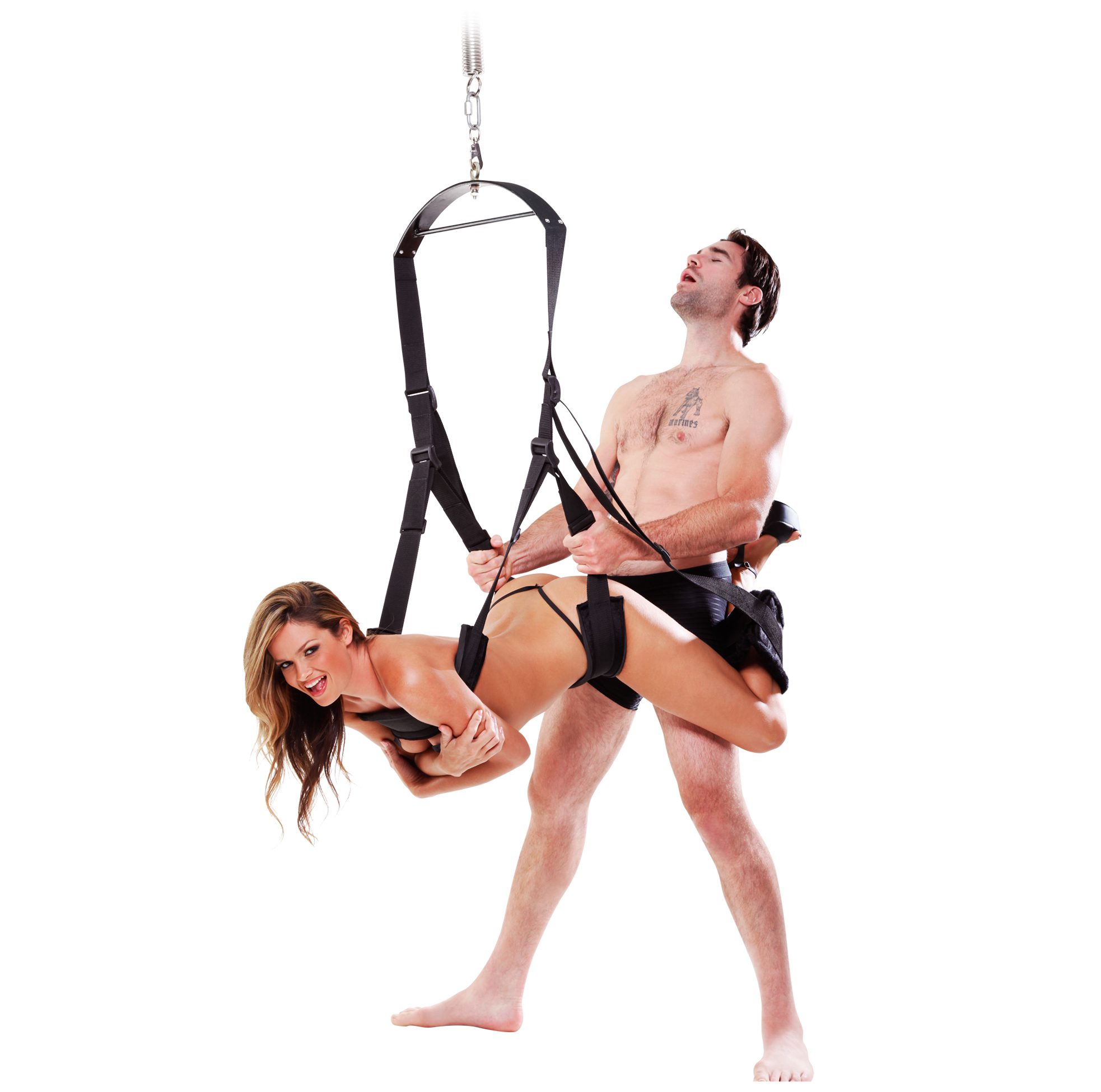 All of the above are pretty run of the mill when it comes to sex, but what about the hardcore stuff. My Sensual Secrets has everything you need within the bondage and furniture sections, to get your night off with a bang. From ball gags, whips and chains, to sex swings, poles and position pillows. Whether you are an absolute beginner or more experienced, you will find something here to suit your needs. Take the Fetish Fantasy Spinning Swing for instance, which can rotate a full 360º, unlike normal stationary sex swings you may have seen in the past. It is easy to adjust to any height or angle that is required at the time, giving you access to more positions.
Lingerie and Clothing Section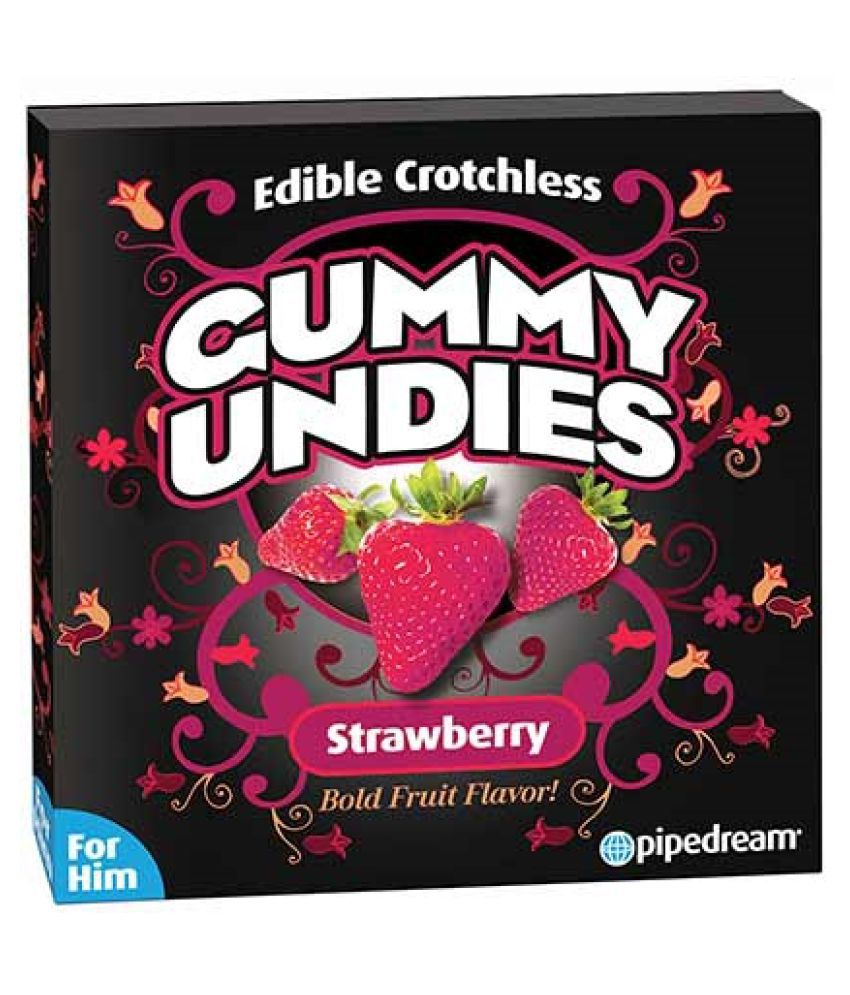 Whether you are looking at providing the full effect or just want to tempt and tease your partner into submission, then you will want lingerie and clothing. With a huge choice for women and men, you are going to want to get undressed quickly to show off your new wardrobe. My Sensual Secrets has an extensive plus size range, as well as one of the biggest collections of edible underwear that we have ever seen. Take the Pipe Dreams Crotchless Gummy Panties for instance, available in strawberry or watermelon. These edible underpants take the wearable theme to a whole new sticky but sweet level. Grab yourself a pair and see how long it takes for you to lick your way through.
Sex Toy Accessories
When all is said and done, the sex toys, lingerie and furniture are all the main event. But you need a lot of other things in between. Such as items to set the mood and to clean up with, after all a clean sex toy is a sex toy that lasts. Let's not forget those all-important games and novelty gag gifts, that no hen or stag party should be without. Luckily for you My Sensual Secrets has a cache of products that meet all those requirements and then some. Hit up the Lubes and Lotions tab to get everything you will need to keep your sexy time flowing smoothly, with lubricants, massage oils and so much more. The Sexy Time Toy Zone pick of the bunch has to be the Wet Together Couples Lubricant set, containing a tingling lube for her and a warming one for him.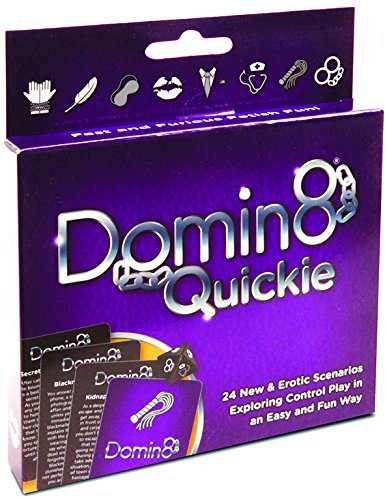 Unless you want to sift through pages of hen and stag novelties, then we advise using the drop-down bar on party novelty to hone your search. You will find some interesting games to get the engines running here such as Fifty Shades of Play and Fifty Nights of Naughtiness too; but that's not what caught our eye. Why not grab yourself a box of Domin8 Quickie cards? This game will lead you to places in your mind you never realised existed and you will want to explore more and more as the game moves on. Each of the 24 cards holds a role-playing scenario for you and your partner to act out. Combine this game with your bondage gear and sex toys and you are in for the best night of your life.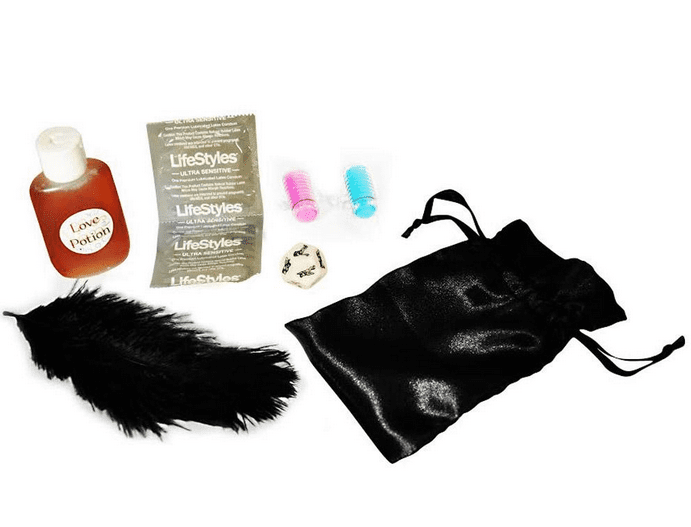 In the party novelty section, you will also find a huge selection of condoms, toy cleaners and batteries. Everything you need for a successful night in alone or together, such as the Garden of Eden Couples Kit with Tongue Vibe (you know how we rate those). There are seven Garden of Eden kits altogether each one designed to get your night off to a great start. This particular kit contains a tongue vibe, a decision dice, 2x condoms, a feather, lubricant and an extra mini vibrator ring too.
Payment Methods, Delivery and Returns
Now to the boring bit, but this is the stuff you kind of need to know otherwise how else will you get all this awesome sex stuff home? A wide variety of payment methods are accepted on My Sensual Secrets. These include credit and debit cards, AMEX, and even PayPal, which makes things super easy at the checkout stage.
Shipping is available outside of the US, however it can take up to two weeks so be aware of this when ordering. Within the US however there are variable shipping options from 2 to 5 business days. If your order exceeds $49.01 then you will be given free shipping. Which is awesome because let's face it, your order is gonna be as long as your arm with all the amazing things to be found here.
Returns are accepted however there are conditions in place, so if you want to return or exchange a product contact the My Sensual Secrets team directly via the website. You can return your items within 30 days of purchase, after 30 days there is no option. So be sure to check your product upon its arrival to be sure.
Wishlist and Mailing List
When you first make your order with My Sensual Secrets, you will be given a customer account, though an order isn't required to have an account. The joy of having a personal account is the wishlist, meaning you can save all your favourite products in one place. Perfect for quick ordering or for sending as gift lists for birthdays and valentines.
You will also be prompted to join the mailing list, we certainly advise this. As you will then be first to know about special products or offers as well as new stock when it hits the site, that's not something you want to miss out on.
Social Media
As well as joining the mailing list you can keep in touch with My Sensual Secrets via their many social media outlets. These include Facebook, Twitter and Instagram too, so be sure to head over to their pages and show them some love. You may even find they return the favour with special offers, hints, tips and tricks to make your day go with a bang.
What does Sexy Time Toy Zone think?
We are wondering where My Sensual Secrets has been all our lives? Not only did we find things here we haven't seen before, but they also stock way more options of our favourites too! If you haven't already bookmarked this site then what are you waiting for, get to it and then get to ordering.