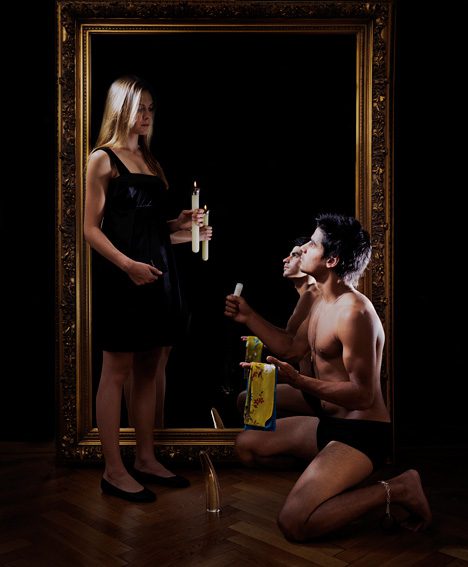 We have been taking a look at how the other side live; as in the millionaire play boys and girls and let us tell you, that when all is said and done they like to get down and dirty just like the rest of us. With just one teensy weensy exception, their sex toys cost a lot more than we here at Sexy Time Toy Zone could ever afford. So we have compiled a list of the best and the most expensive sex toys that are available; so you know where to go when you win the lottery.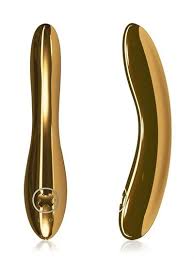 Our first toy is the Lelo Inez Gold Vibrator from our lovely friends over at Black Label Sex Toys. This sex toy is priced at a whopping $13,915.00 which equates to around £6,926.97 in UK currency. The sheer deliciousness of this vibrator is enough to get most reaching for the computer and if you want the best that money can buy, then this is the one for you. But why spend so much you say? Well how about the fact that the vibrator is made of gold. Seriously, 24K gold! If you are looking for a way to say you simply have too much money, then this is definitely it.
That was definitely a great start to our top ten most expensive sex toys don't you think; well fear not lovely readers we have lots more fun to follow.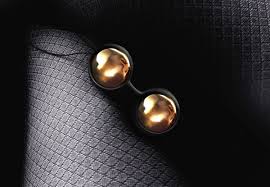 Our second toy is the Lelo Luna Beads Luxe that is lovingly offered from the team at Nice N Naughty. Priced at just £2,099.99 it's definitely a little closer in price range than the first offering, but still way up there and deserving of second place. The Luna Beads Luxe open doorways to pleasure not yet experienced. 20 karat gold beads wrapped in black silicone, an elegant yet sinfully delightful addition to a collection. The Lelo beads are a special request item and the site does state that you must allow at least 7 days for delivery.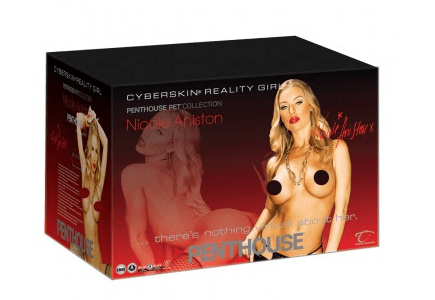 Our third toy is something for the guys, we have the Penthouse Reality Girl Warming Vibrating Sex Doll from Simply Pleasure. Now guys if you are looking for a cheap date then this possibly isn't the way to go, unless you divide the whopping price of £999.95 over the amount of estimated evenings together; then maybe you could justify it is cheaper than an average date. Whichever way you want to look at it the sex doll is modelled on Penthouse girl Nicole Aniston. She is set in the doggy style position with textured tunnels to the throat and the rear and warming wands to ensure the cyberskin material feels as warm as a lifelike body beneath you, what more could you ask for guys?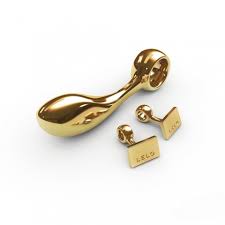 Our fourth toy is the Lelo Earl Anal Plug, a toy for both sexes to enjoy and it's coming to you from the team at Lovehoney. This little delight comes available in 24 karat gold or sterling silver, so whichever way your tastes swing there is an option for either. Coming in at just £990.00 this toy is again still out of the price range for most of us, but if you have a spare thousand pound floating around go on treat yourself. This particular anal plug has been designed to be used alone or with a partner and is made to intensify your pleasure whilst minimising the discomfort that can sometimes be felt.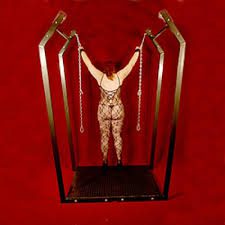 Our fifth toy is one for you fetish lovers out there, we have the House of Eros 4-point Suspension Frame from the peeps at Sex Shop 365. For all you fetish and BDSM lovers out there this is definitely something you will want to consider. If you have grown tired of your bed restraints or doorway suspensions, then you may need to consider upgrading to this fab item but its gonna cost you a tidy little £594.00 to tie up the one you love. The frame can be used as rope suspension or for cross positioning and also alongside the house of Eros multipurpose bench and two strap sling, so there are endless options or variations for you with this one simple frame that can be out together in just a few minutes (ten to be exact).
So that's our top five most expensive sex toys so far, how are we, mouths on the floor in shock or reaching for the phone to up your credit card limits? Well wait a while longer because as we take you down to number ten there will be a few price decreases, but still worthy of our top ten list even if we do say so ourselves.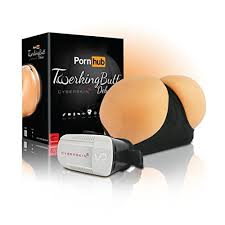 Our sixth toy is the Twerking Butt Deluxe Virtual Reality Male Masturbator, from the team over at Bondara. Now this toy is a great addition, so even if it is a little out of your price range you will not be sorry. It's coming in at just £479.99 and is not only a male masturbator but also has a virtual reality headset designed by Pornhub to bring you real life porn videos while you play along with your new toy. You do not have to use the headset whilst using the toy, they can be enjoyed together or separately so you are basically getting two for the price of one; which let's face it is a bargain. The Twerking Bum is made from cyberskin technology and has a unique twerking action, vibrations and heated inner canal giving a real feel to your solo play. There is also an app you can download which can enable you to adjust the twerking patterns, customise rhythms, speeds and more. Giving you yet another variation on this already amazing toy.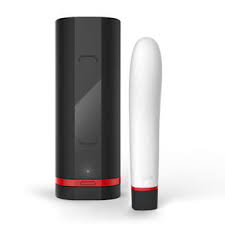 Our seventh toy is one for the couples out there and for you we have the Kiiroo Connect Onyx Male Masturbator and Pearl Vibrator Set from the guys over at Lovehoney. This amazing set is coming in at £299.99 but for two great items, so essentially only £150 each when you think about it logically. You can use the toys together or when you are miles apart and the joy of it is, there are 5 touch sensitive rings which register how you are using the vibrator. This is then recreated in the ten rows of rings that encircle the inner shaft of the onyx which recreates the motions, the flex and clench that is created through use of the vibrator; lending a real feel to both users. This is an ideal toy for those of you that have partners that work away a lot, just make sure customs doesn't catch you or you will have a bit of explaining to do.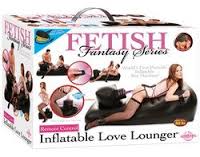 Our eighth toy is the Fetish Fantasy Love Lounger from the team over at Oscuro. This fun and flirtatious way to introduce bondage into the bedroom is coming in at just £259.99 and is possibly one of the best BDSM toys for beginners, as well as the more advanced. This toy is portable and inflatable meaning you can pack it and take it pretty much anywhere with you, it is also multi-functional once erected. It has wrist and ankle straps to deprive you of your touch senses and a sex machine that can be used separately, which comes with three different vibrators that can be attached or used alone. It also comes with a free whip, eye mask, hot wax candle, feather tickler, foot pump, toy cleaner and lubricant so basically everything you may need and then some for a great night in. Granted you could always nip the pub spend £50 quid and have a drunken fumble in the street/park/car; delete where appropriate. But where is the fun in that? Especially this time of year.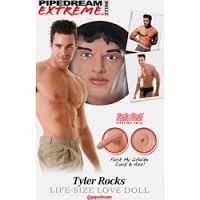 Our ninth toy is the Tyler Rocks Male Love Doll for his or her pleasure, from the lovely team over at Oscuro. This Sex doll is unisex so can be used by men or women alike and is coming in at just £246.95, so a little bit less than the Nicole Aniston doll; but let's face it, guys are always less expensive to date than girls aren't they. This doll is life-size with a full head of real hair just waiting to be pulled. His arms rotate a full 360 degrees and he boasts a 7" shaft that has to be seen to be believed.
Our tenth and final toy on the most extensive list is the relatively low priced Lelo Insignia Soraya Dual Action Vibrator, from the team over at With a Passion. Priced at just £158.95 it's probably one of the lowest of the range we have been researching so far, but still worthy of our top ten. This very flexible stimulator has motors in all of its pleasure points, meaning you get stimulation in all the right places. It also comes with a clitoral bullet attached so multi pleasure points hit simultaneously. It's fully rechargeable giving four hours of play with each charge and waterproof providing plenty of variety to your solo play or even couples play.
So how have we done? Our little foray into the world of playboys and girls and the lives of the rich and famous is over. I wonder if any of our favourite celebs have these little trinkets stashed away where prying eyes can't find them.
Promotions and offers subject to change, please ensure you check out the terms and conditions before you order.