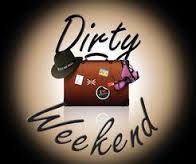 Sexy Time Toy Zone know that most of you will be feeling the January blues, especially when the decorations come down and the reality of being back at work settles in. But for the select few that refuse to let reality interfere with your fun, we have pieced together a list of some of the best dirty weekend away kits that are out there.
A nice weekend away with the one you love, is just what the doctor ordered after the festive season and we want to make sure that your weekend goes with the bang it deserves. So without further ado let's get down and dirty.
Plan that Dirty Weekend Away!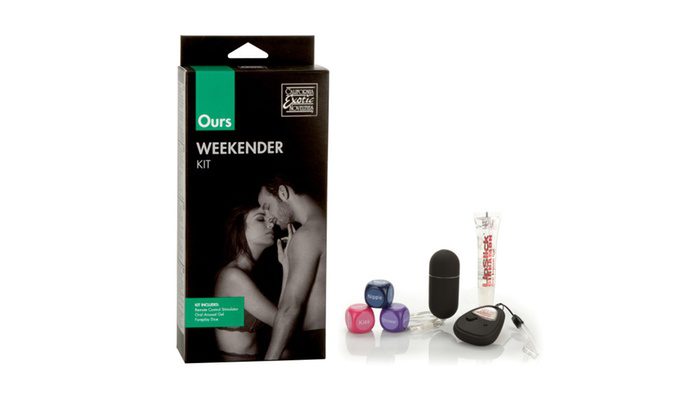 First up we have the Ours Weekend Kit from the fabulous With a Passion. This kit is a great way to introduce the kink into your weekend without causing too many blushes. It contains lickable oral arousal gel to increase sensitivity, a set of foreplay dice that can begin the evening's fun and frolics, plus a waterproof remote control bullet vibrator; the fun literally begins here at just £29.95! You can find this treat amongst other great deals from Sextoys.co.uk.
Not a bad start in our to do list of dirty weekend away kits, now the next option isn't so much a kit more an addition. Keeping the fun alive in a relationship is tough sometimes and the following item should certainly help keep the excitement in the bedroom.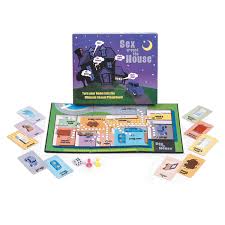 The Sex around the House game from Bondara can be adapted to the home, the hotel, in fact pretty much anywhere that has a few different rooms and it is certainly going to spice up your weekend. Move your game piece through the rooms on the board once you have entered a room, choose a sexual activity card (you can either read the card aloud or keep it to yourself). Once you have read the card take your partner to the real life room and fulfil the activity on the card. There are multiple options in this game and if you are planning a weekend away, then at £14.99 this is definitely one to take with you.
Weekend Toys and Whips
The Mega Purple Sex Toy Kit from Oscuro is our next stop and it is going to blow your mind. This kit has a single multi speed vibrator, but wait before you think we have lost our marbles offering just one vibrator; because it doesn't sound like fun for all parties. The kit comes with a wide selection of heads and sleeves to keep you both going all night long. Change the heads for different intensity levels to use together, alone or with as many partners as you choose; the options are endless. The kit is not just well endowed with options it is priced at just £23.95.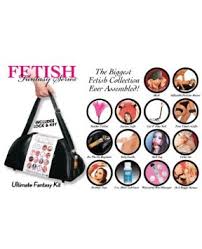 But wait we hear you cry what about a little bit of bondage? We don't like to disappoint here at Sexy Time Toy Zone so we have added the Fetish Fantasy Series Ultimate Fantasy Kit from Sex Shop 365. Now this kit isn't for the faint of heart and it's at the steeper end of the price range, but you will not be sorry once it arrives and you start to play around.
The kit includes an inflatable position master, a cat o nine tails, a satin blindfold, ball gag, a tether set, feather tickler, bondage tape, 2 different types of cuffs, a waterproof vibrator, a harness, hot wax candle and lubricant/lotions all nicely packaged in a funky weekender bag that is lockable as well. This kit is a bdsm dream come true whether you are new to the scene or an old hand, looking for a fresh view on things. It comes in at £80 which when you consider the sheer variation of products within, is a great deal.
Sexy Weekends from Lovehoney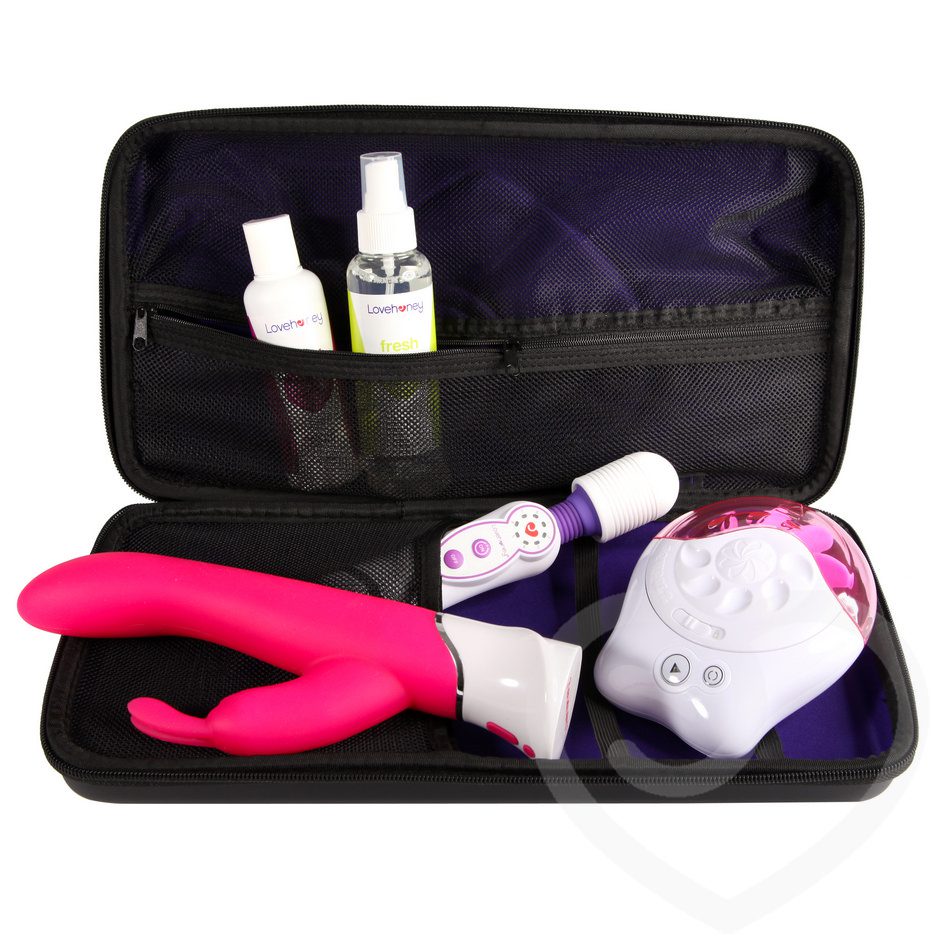 Last but not least the ultimate addition to your dirty weekend away, would be this very smart lockable sex toy case from Lovehoney. Coming in small, medium and large, these cases have a tough outer shell preventing prying eyes and hands from discovering your dirty little secrets and inside there is separate compartments for storing your toys, batteries and any other accessories you may want to keep with them. The cases start at £11.89 for the small case rising to £26.99 for the larger and I think these will be the best purchase you make towards your weekends away.
What does Sexy Time Toy Zone think?
We are all about the fun here at Sexy Time Toy Zone and what better way to inject it into your night, than by taking one of these kits (or three) and booking a wild weekend away with your other half. Don't forget to take all your accessories, your maids outfit, his cop outfit and we're sure you will be able to find these as you peruse the sites we have outlined for you here. But above all play safe and keep the fun alive.
Promotions and offers subject to change, please ensure you check out the terms and conditions before you order.