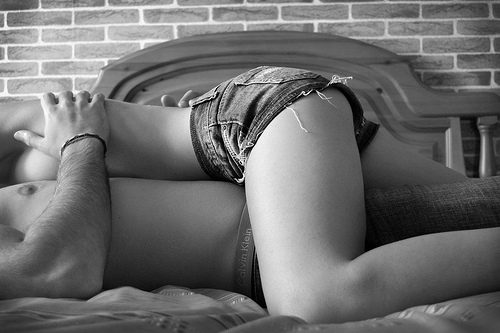 Worth an estimated 20 billion, the adult toy industry is definitely on the rise; pardon the pun. Not only is there a rapid increase in sites selling an array of products, but there's also many more toys available. Sexy Time Toy Zone know that for many who are new to sex toy sites, the big question revolves around where to buy sex toys online?
The first step is determining what you want? There will be some of you who are dabbling for the first time and are looking for some guidance. Then there are those who are experienced in the world of BDSM and normally buy their kinky toys from a store.
No matter who you are and what your experience, let Sexy Time Toy Zone be your guide and introduce you to our favourite sites.
Where to Buy Sex Toys Online?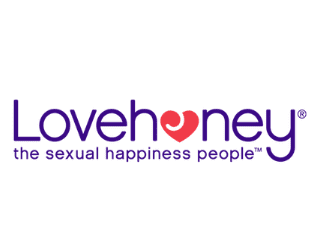 Of course we had to start with the site who claim to be the 'sexual happiness people'. It's the huge community atmosphere and openness about the joy of sex, which has made Lovehoney one of the leaders in the online toy revolution.
There's pretty much something for everyone, whether it's vibes, masturbators, lingerie, accessories or a bit of bondage. It's not just the size of the range that's impressive it's also the prices, which are incredibly competitive against other sites. Plus if you love a bargain then head over to their special offers section, or keep an eye on our Twitter page; because you'll be astounded by how generous Lovehoney are.
The Lovehoney community gives you the opportunity to create your own profile and write reviews on toys you've used, or even become a sex toy tester; where do we sign up?
Finally and most importantly the packaging, which at Lovehoney is a brown padded envelope or custom made boxes. There are no logos on the outside and the return address is noted as LH Trading, Bath; now that should save a few blushes with the delivery man.
Lovehoney is perfect for all levels of experience, so don't be afraid to head over and browse.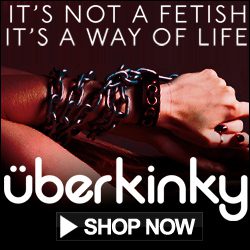 A bit more on the hard core level is the exquisite Uberkinky, who claim that 'when it comes to sadistic/sexual satisfaction; you won't find kinkier than us!' Looking at their ranges, we have to admit that they're right. Whether it's an extensive range of sex toys, bondage gear, cock and ball, fetish wear or essentials; you'll find everything and more on this great site.
We have to admit we love the imagery on Uberkinky, with cartoon gimp masks and cock rings. Also keep an eye out for the hilarious cards around Christmas and Valentines; definitely one for the more open minded partners.
Prices again are really good, especially for items such as electro sex and medical gear which can be pretty expensive. They also offer free delivery for orders over £55 and discreet packaging and billing.
If we've piqued your interest and you fancy trying something a little harder, we recommend you check out the Uberkinky School of kink first. These are guides on everything from cock and ball toys and chastity play, to electro sex. Guides like these are important to keep play healthy and safe, especially when you're experimenting with electro and medical.
For more info on what they have to offer you, check out our Uberkinky review.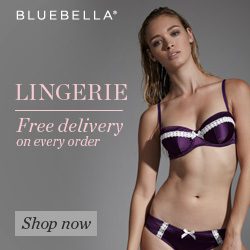 We've diverted slightly away from toys, to the sensual world of lingerie at Bluebella. It's difficult to explain how beautiful their lingerie sets actually are, so we definitely recommend you check them out.
Bluebella also offer gorgeous nightwear including pyjamas and teddies, or sexy gifts such as nipple tassels and body bows. But it's their underwear which will blow your mind, especially because the prices are pretty good. Ok they're higher than Marks and Spencer, but you won't find this kind of luxury next to bloomers your Nan would wear.
There are a variety of delivery options available, with free returns in the UK up to one month after delivery. If you've never heard of Bluebella before, then we can recommend heading over and at least taking at peek at the lingerie; but be prepared to fall in love!
It would be crazy for us not to mention the original queen of sex toys, especially because they brought us the rampant rabbit vibrator. Ann Summers are the innovators of both toys and lingerie, plus they've now diversified into the world of online dating.
Whether you're after lingerie, sex toys, erotic items, bondage, fancy dress, essentials, or nightwear, you'll be covered with Ann Summers. They have offers galore on a regular basis, such as buy one get one free and clearance events. But no matter your price range, Ann Summers will have something for you. There's a nifty little price range section on the site, so you can drill down to the level that you want.
For many people Ann Summers is the place we run to, for hen and stag night bits. Whether it's a blow up sheep for the stag or a Willy shot glass necklace, you'll find a huge range to help make the night memorable. There's even cheeky presents for your other half and board games to add a bit of kink to your playtime; maybe not one to play with the neighbours unless you're in to that.
Alike Lovehoney your parcels will either come in a padded envelope, or custom made box. The Ann Summers name won't appear on the packaging to save your blushes, instead it will be labelled with Gold Group House. There is a free returns service, but as with anything you purchase we always recommend you check out the terms and conditions before you buy.
More Online Sex Toy Retailers
So this is our picks when it comes to where to buy sex toys online, but if none of these float your boat then there's many more. You could even look further afield, because America and Australia have a number of incredible sites such as Adam and Eve.
We hope we've helped you with where to buy sex toys online, but we always recommend checking out the Sexy Time Toy Zone Twitter page for the latest offers and reviews. We love it when our readers bag a bargain, so make sure you tell us all about it!
Until next time, may your nights buzz with the kind of pleasure you'd find on the highest level of your vibrator!
Promotions and offers subject to change, please ensure you check out the terms and conditions before you order.