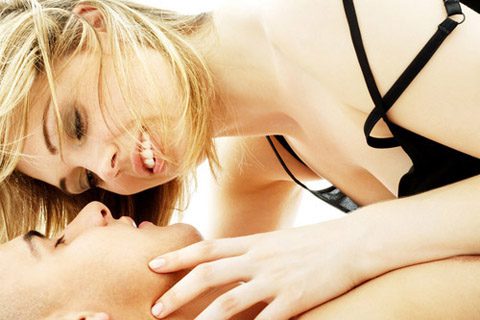 Veganism has been on the rise over the past couple of years, so we at Sexy Time Toy Zone have decided to dig a little deeper and explore vegan sex toys. This growing trend has not only seen food producers scramble to offer more options, but also the manufacturers of our favourite naughty items. We have listed our favourite sites for vegan sex toys, to make life a little bit easier for you.
So, what does it mean to be Vegan? We're sure many of you will have heard of the term, but you may not quite understand what it's all about. The word vegan was created in 1944 and basically means that a person does not eat or use any animal products, by products or animal derivatives. It was coined by a group of people who broke away from the vegetarian way of life, to become completely animal friendly. This means not eating anything at all that has come from animal origins such as eggs, dairy, honey and of course meat. The bottom line is that Vegans do not consume or use anything in their daily lives, which has caused the exploitation or cruelty to animals.
You are probably wondering what all this has to do with sex toys? Well Vegans have sex too you know and we're here to help you find the perfect items, to create your very own animal friendly sex toy chest. There's more choice now than there ever has been, because previously most toys or sex essentials would have used animal products within the item or during the manufacturing process. So viva la veganism and let us begin!
Vegan Sex Toys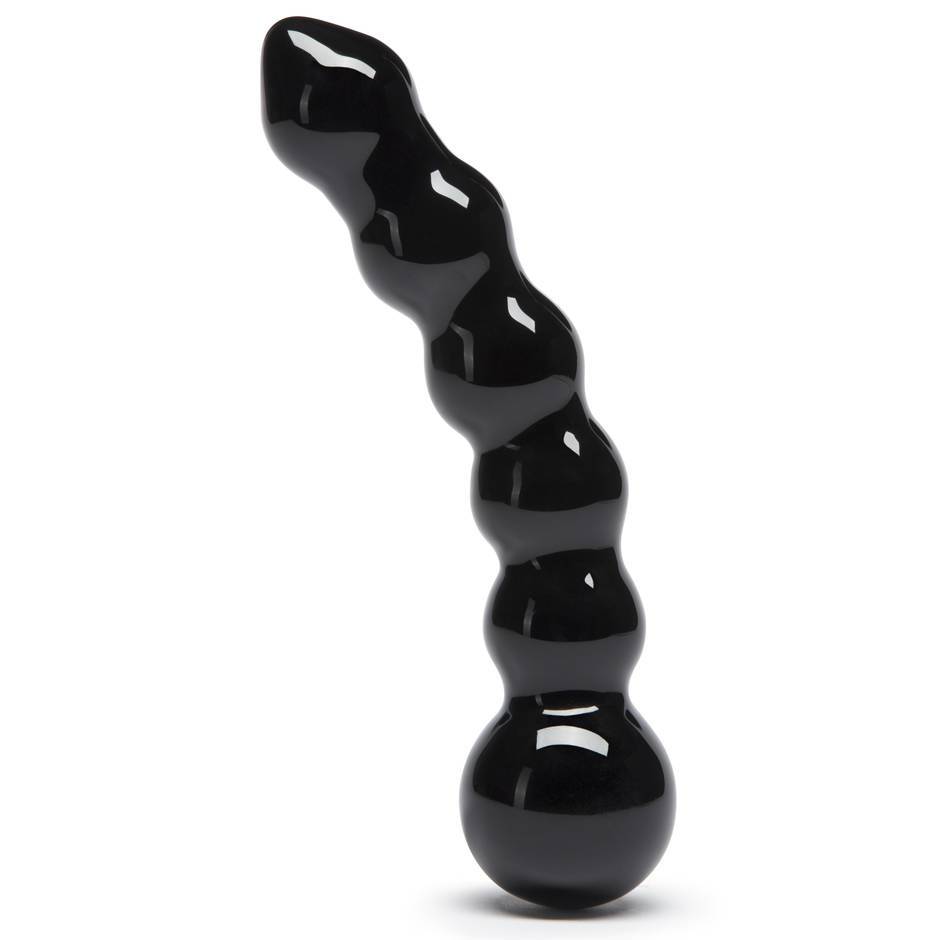 Our first product is none other than the glass dildo. The absolute joy of glass dildos is that they can be heated or cooled to increase sensations during sex, which is a feature we absolutely love here at Sexy Time Toy Zone. You can find glass dildos on almost every sex toy site going, but here is two of our favourites:
Beaded Sensual Glass Dildo –

Lovehoney – This beaded sex toy is bulbous at one end making it easy to grip, with a moulded ripple affect shaft. The joy of this is that either end can be used for insertion, so it's almost like having two toys for the price of one. Containing no latex or phthalates, it's perfect for those wanting to reduce the toxins used on their body and because it's made from glass it is ideal for anyone following the Vegan lifestyle.
Candy Dreams Glass Dildo – Adam and Eve – We couldn't do an article about glass dildos without including this one. Now whilst some would say it has a festive theme, with it being a candy cane design. We beg to differ, this dildo would look at home anywhere, anytime and not just at Christmas. Made from borosilicate glass this is non-porous and hypoallergenic too.
Vegan Sex Essentials
Our second item that any vegan sex toy aficionado would need is obviously lubricant! There is so many to choose from, on sites such as Lovehoney, Nice N Naughty and Simply Pleasure. So we dug around and found the following vegan friendly lubes.
Sliquid Lube Cube –

Babeland

– This brand is well known for its vegan friendly approach. In this little taster pack, you will receive x2 H20 lubes, x2 Sliquid Sassy Lubes, x2 Sliquid Silver and x2 of each the Apple, Cherry Vanilla and Blue Raspberry flavoured lubes all in one handy box. All of the lubes are free of glycerine, parabens, gluten and are vegan friendly and cruelty free.
System Jo H20 Peach Lubricant –

Nice N Naughty

– This lubricant is a firm favourite amongst vegans and is available in a variety of flavours including Cherry, Pineapple, Pomegranate, Apple and even Chocolate.
Vegan Sexy Extras
In this next section we talk all things edible and sensual. We have to admit we were surprised that there is vegan friendly edible products on the sex toy market. So why not try out the following items and make foreplay last that little bit longer.
Chocolate Seduction Couples Body Paint Game – Lovehoney – This amazing find is a dairy free, fun for all, game of two halves. Use the body paint and brush to draw all over your partner, or throw the dice and follow the sensuous instructions on the cards. Because it's dairy free it's also perfect for you sex toy fans with dairy intolerances.
Earthly Body Cherry Lickable Massage Candle –

Nice N Naughty

– There's no better way to set the mood, than with the flickering light from a candle; it simply oozes romance. With the Earthly Body candles you'll also enjoy incredible scents too, which will overwhelm your senses. Once the wax has melted, you can then use it to massage your partner. This beautiful addition to your alone time is available in a range of flavours, but we are rather partial to cherry. More importantly the candles are vegan friendly because they are made with hemp seed oil, which will leave skin smooth and silky not sticky and messy.
ON Chocolate Arousal Oil for women –

Nice N Naughty

– This arousal oil really caught our eye and will get your motor running in ways you would never imagine. Just a few drops to the clitoris will have you feeling intense sensations fast and the effects last for about an hour or so. It contains almond oil, rosemary oil extract and more, and is completely vegan friendly. Add to it the deep chocolatey flavour to keep your partner happy too, what more could you need?
BDSM and Veganism
Now we're stepping up a gear with our vegan sex toys, because you may not agree with cruelty to animals but you're looking to give your loved one a good spanking.
Sex & Mischief Red & Black Stripe Flogger –

Uberkinky

– The perfect item for any bondage collection has to be a flogger. Dominate your partner and show them who the boss is whilst caring for animals, because this little item is made from faux leather. Although you may be inflicting pain, you'll enjoy the comfortable handle as you flick and whip.
Bondage Boutique Faux Leather Collar and Cuff Set – Lovehoney – Is there anything sexier than being held down whilst your partner ravages your body. Well take a look at this collar and cuff set from Bondage Boutique. Again it's faux leather and the collar and cuffs are adjustable, with a quick release clip should it be needed. They are incredibly soft to ensure comfort and should leave you chafe free.
So we now know that there are plenty of sex toys, BDSM accessories, essentials and lubes available, you just have to know where to look. Our favourite places to go for vegan sex toys are;
What does Sexy Time Toy Zone think?
We hope that this has proven that being vegan doesn't stop you from enjoying great sex and adding in a few extra items to your love making. Whether your switch to Veganism is for health reasons or as a lifestyle choice, you can rest assured your sex life will not suffer. This is a trend that is here to stay and it's great that industries are getting on board and providing alternative vegan sex toys, for customers of all tastes and even the strangest fetishes.
Products and other aspects of the site are subject to change, please ensure you check out the terms and conditions before you order.