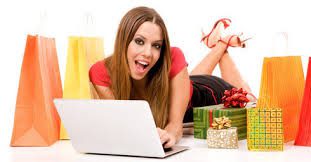 Well Happy New Year everyone from Sexy Time Toy Zone! It's that special time of year where we bring out the old dusty exercise equipment and that food steamer that you have only used once in the last five years; because this year is a new you!
How about keeping a resolution you know you'll enjoy and buying your first sex toy, or getting yourself some new ones. The January sales aren't just about sofas and clothes, because many of the best adult toy sites offer incredible discounts on their ranges; including the top brands such as Doxy and Fleshlight.
So let us help you by providing a little information about the sales available, before you head over and fill your baskets with delightful items.
The best adult toy sites January sales are;
Of course the UK's favourite online sex shop has a sale and my god is it a good one! With up to half price on many items, both branded and unbranded you'll have so much to choose from. But beware because the sale is a 'whilst stock lasts' discount, so you have to be quick to make sure you get your favourite little items.
Taking a quick look at the selection, Lovehoney have separated the sales into the following categories; sex toys, sexy lingerie, bondage gear, lubes and better sex, gifts and games. So you can drill down to your favourites or just have a general mooch around.
Officially the sexiest lingerie provider, everyone loves a bit of Ann Summers in their 'special draw'. So how does a sale of up to half price sound on a huge range of items, including the legendary Rampant Rabbit which is now only £21.60.
Ann Summers has broken their sale down into a number of categories including lingerie, fancy dress, nightwear, sex toys and sex essentials. So enjoy browsing around the site by yourself or even with your other half; because what could be more exciting than a little fantasy in the bedroom.
Simply Pleasure
Their name says it all, because this incredible site is not only available on line but you can also visit their stores and browse the toys personally. But wait, because Simply Pleasure offers up to a whopping 75% off in their sales, on a huge variety of items including the bestsellers like Lelo and Tenga.
What we like is that on each item, as well as stating the original and discounted price; they also tell you the amount the item has been reduced by as a percentage. We'd also recommend you check out their '3 for' section, because you can buy 3 amazing toys at incredible prices.
Pabo
As well as an incredible sale of up to 70% off, you'll also receive a free pair of fluffy handcuffs into your cart when you order. Pabo.com are known for bringing a sensual and luxurious feel into all of their items, so don't miss out on their sale.
With items being categorized as lingerie, fashion, toys, bras, dresses, vibrators, home, wellness and drugstore; there is literally something for everyone.
We hope this has given you a little taster into some of the best adult toy sales around and what you can look forward to. There's a huge range of sites available on our site sexytimetoyzone.com, or head over and follow us on Twitter via @SexyTimeToy to keep updated on the latest news and discounts.
Promotions and offers subject to change, please ensure you check out the terms and conditions before you order.