Unfortunately there is no promotional scheme available through AdultShop to assist us in advertising the site. As such we have provided you with an alternative called Lovehoney, which is an impressive adult site offering an incredible range to suit all.
Sexy Time Toy Zone are eager to bring you a new site, where you can treat yourself to a few naughty tricks or treats. So sit back, relax and let us guide you through all the nooks and crannies of our latest review.  Today we are looking at the delicious AdultShop.com, a fab site that has a lot to offer.
Having been in the industry since 1999, the team at AdultShop.com certainly know a thing or two about what their clientele wants and they never fail to provide at every kinky twist and turn.  This site currently only delivers to Australia where they're based, so this is aimed more at our international readers. However bear in mind that our sites are changing constantly and so with enough interest in the near future, they may well add international shipping.
What does AdultShop.com have to offer?
So let's see what there is on offer in a bit more detail shall we folks.  AdultShop.com has catered for every eventuality where the sex toy industry is concerned.
Sex Toys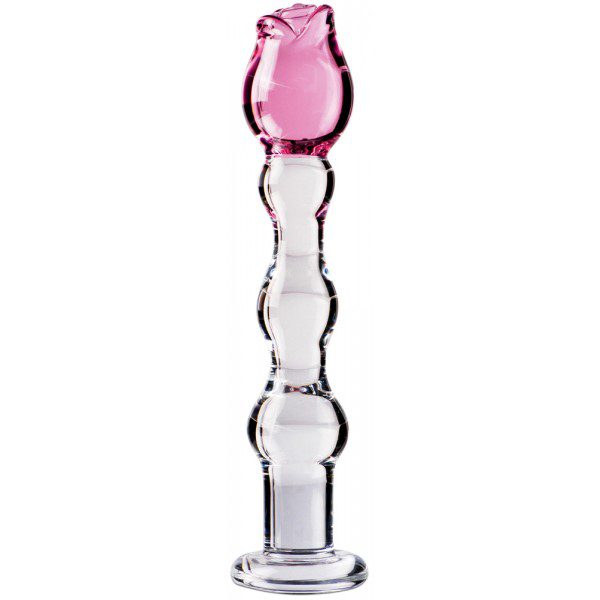 With vibrator sections ranging from Bendable to Bullets, Classic to realistic, wands to massagers and even vibrating panties, there is something within this section for every wanton desire.  Let's not forget the sex toys ranging from anal erotica to dongs and dildo's, nipple play, penis enhancers, fetish and fantasy to name but a few. You will really need to get yourself comfortable when wanting to snoop through the dirty pages of this little beauty, because there's a lot.  But in case you are impatient we have added a few of our editor picks for you below.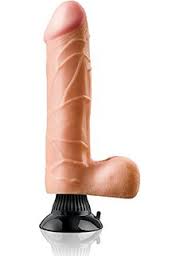 The first that we have chosen is this attractively designed beauty and the beast esque glass dildo, shaped like a rose that is almost reminiscent of the wilting rose in the movie; except there is no wilt in this little beast oh no.  The dildo can be heated and cooled dependant on your desire and as it is made of glass it will also adjust to your own body temperature, giving an almost real feel to the sensations. At just $39.95 it's an absolute bargain purchase and perfect for those of you new to the sex toy world.
Our second editors pick is the real feel deluxe toy no 10 flesh, this is a right monster and though it doesn't bite it will certainly have you biting the sheets in ecstasy.  Made from the amazing fanta flesh it mimics the feel of real flesh and with a 10" veined shaft, realistic balls and smooth head you will love every inch of this toy.  At $76.95 it's slightly higher in value, but we found it was definitely worth every penny.
Movies
The one difference that AdultShop.com has to other sites, is their movies section. Whilst other sites have links to external movie sites or a poorly stocked DVD section, AdultShop.com has taken it all one step beyond. There are streaming options, download options and of course DVD options so they really have covered all the bases.
Sex Essentials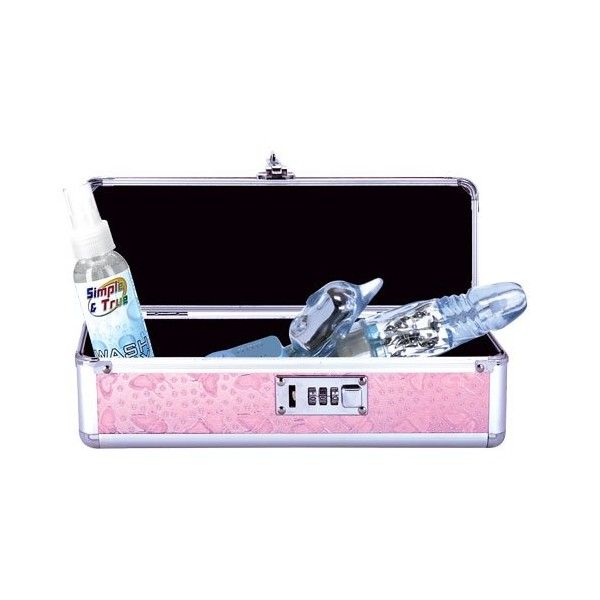 The essentials section covers all your basic wants and needs when owning sex toys, from spare batteries, to lube, to condoms; and even sex education books.  But our favourite here at Sexy Time Toy Zone has to be the Lockable Vibrator Case (small). This case is the cutest most stylish way to store your toys and comes in different colours. If you want to store different toys separately this is what you need and at $35.95 it's a bargain!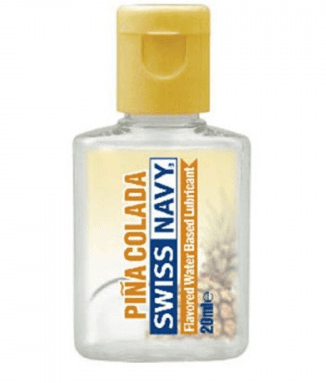 When wanting some lube to help things along, we definitely recommend the Swiss navy Pina Colada water based lube.  What a way to get your motors running eh guys and it's only $4.95.
Lingerie
The lingerie section on AdultShop.com is definitely a place to head if you are wanting to set the scene and play the tease, before hitting the bedroom.  We love the fact that there are outfits available in plus size too, this is always a win in our books for any site we review.  There is a great costume section for all those role playing fantasy nights you may have planned and even a section for the guys (we wouldn't forget you now would we).
Romance and Seduction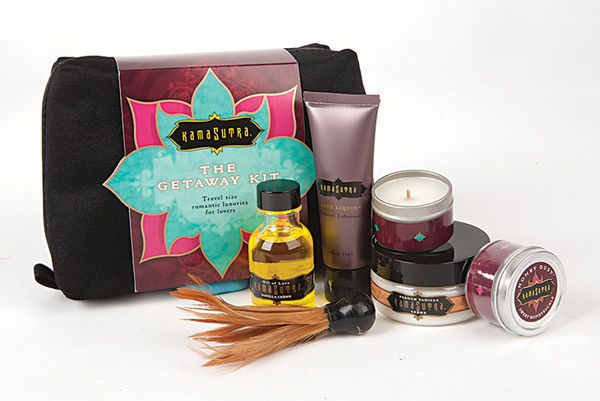 The romance and seduction section has lots of treats from sensual bathing gels and bath soufflés, to lovely little karma sutra kits. Our absolute favourite is the karma sutra getaway kit which has lots of treats packed inside.  It contains body crème soufflé, vanilla oil massage crème, liquid love lube, honeysuckle sweet love dust and a votive candle, with plenty of room within the carry case for a toy or two; and it's only $39.95.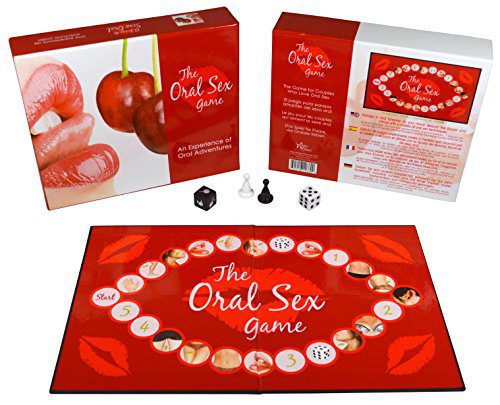 Let's not forget a bit of fun in the evening, sometimes a good old giggle will lead the way to more serious fun and what better way to start your night than with the Oral Sex Game.  This game brings all the fun of a board game and incorporates it with the best form of foreplay possible; oral sex.  You have a lubricant filled marker and need to move it around the board, following the oral sex challenges as you go.  Can you be the first to the tip of the tongue or will the game be forgotten in the throes of passion.  At just $19.95 it's a bargain and ideal to add to your chest of treasures.
Buying Guides
The buying guides section is AdultShop.com's way of making sure you are fully informed before making your purchases.  With guides available on sex toy choices, tips and tricks from how to use showering with a partner as a form of foreplay, or even a guide to anal sex for beginners there is a how to guide for all needs in this section; and we take our hats off to the team at AdultShop.com as this section was really informative.
Delivery
There is of course for those of you within Australia free shipping (yay), unfortunately there is no international shipping option. So to get free shipping all you have to do is spend over $200, which is easily done when faced with the decision of what to buy from this fabulous site.  But if for some reason you are ordering under $200, then your shipping costs are just $10 on top of your total which isn't going to break the bank.  All orders are shipped in non-descript brown paper packaging or boxes dependent upon the size of your order.  The sender's details will be marked as ASC, so there is no way to link your parcel with the site and this can save a lot of blushes on delivery day.  Returns can be accepted within 30 days of purchase, but only for products found to be faulty; please always check the website for details regarding returns.
Newsletter
By now all you lovely readers will know that we here at Sexy Time Toy Zone really love a bargain and love a freebie even more. Which is why we are happy to announce that the AdultShop.com team are offering a free $20 gift voucher, just for signing up to the newsletter.  They also offer free gifts, because if you spend $89 or more you get to choose one free gift. If you choose to spend $149 or more you get to pick from two free gifts.  Wow, they really know how to treat you guys right don't they.
So what does Sexy Time Toy Zone think?
Well by all accounts AdultShop.com has everything we could possibly need, bar one; international shipping. But we are sure that this will be something that will appear within the future. In the meantime, for our Australian readers please let us know of your dealings or purchases with the site. As a whole AdultShop.com has many titillating and luscious products available and we really loved that rose shape glass dildo too. Bye for now lovely readers, we hope you have a naughty time between now and our next review.  As ever we would love to hear from you so please give us a little love on our Facebook page, or send us an email if you have purchased anything based on our reviews; we love to hear from you.
Promotions and offers subject to change, please ensure you check out the terms and conditions before you order.