Sexy Time Toy Zone always enjoy a bit of dress up, but as well as deciding which outfit to buy there's also the issue of knowing where to go to find that perfect ensemble to blow your other half's mind! Of course we're here to help like the sibling you never knew you had, so let us bring you the best sites for kinky fancy dress costumes.
Best Sites for Kinky Fancy Dress Costumes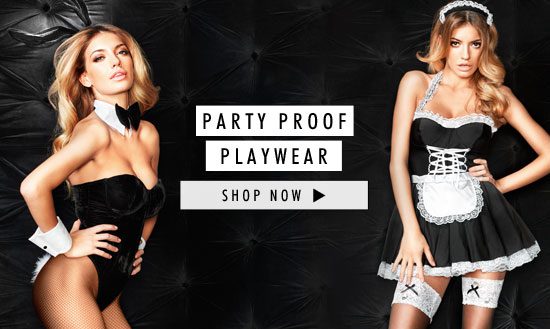 You kind of expected that Ann Summers would be on this list, as they're they staple of the hen night costume; but they offer so much more than that. Their huge range of costumes for women and men (yep the men get a look in!) include the usual naughty school girl, hot nurse, dirty maid and sexy pouches for the guys.
Most outfits range between £15 and £20, with sizes varying between 6 and 26; so we curvy ladies can look fearless too. Leave the world behind when you enter your fantasy and make your loved one beg for more; or scream if you're a dominatrix.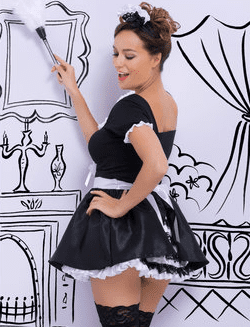 Known for their incredible range of sex toys, Lovehoney certainly aren't a one trick pony. Check out their sexy costumes tab under lingerie and you'll discover a huge range of costumes for men and women. We love the Envy Sexy Fireman Trunk and Braces set for the fellas and for the women you'll enjoy sexy secretary, naughty nurses, French maids and of course school girls. There's lots of accessories available and a great choice of plus size outfits, to make the voluptuous of us look even hotter.
From sizes 4 to 26 and the average price range being between £20 and £30, you'll have hours of fantasy role play ahead of you.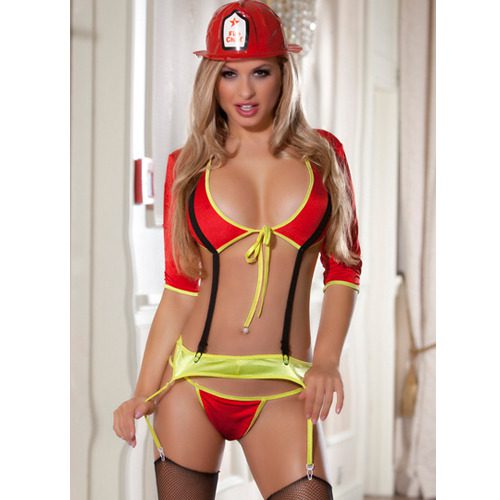 For a site which caters for every level of festish and fantasy, it was a given that Bondara would bring us an incredible range of sexy costumes. You'll find them under the lingerie and underwear tab, with catergories of ladies, mens, novelty and nurses costumes; because naughty nurses deserve a whole section of their own.
With probably the largest range of mens fantasty wear we've ever seen, you'll be spoilt for choice; so why just buy one? Prices range between £15 and £25, with lots of accessories to make them extra special. There's plenty of choice for all sizes which is between small and extra extra large, so don't worry there's something for everyone.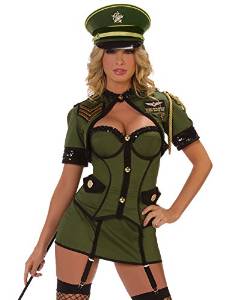 Honour is all about turning fantasy into reality and there's no better way of showing this than in their costumes section. With a phenomenal range of outfits and materials including latex, PVC and satin, you can literally be whatever or whoever you desire.
They have categories including school, medical, maid, military, burlesque and medieval; but there is much more. Prices vary significantly because you can buy naughty outfits for the bedroom and full blown Halloween costumes. There's also a range of sizes between 8 and 26, so whatever your body type you'll be sorted at Honour; fantasy outfit draw anyone?
We end this impressive list with another incredible site called Nice N Naughty. This Sexy Time Toy Zone favourite knows that whether you're naughty or nice, you still want to look fabulous so they offer an array of incredible outfits. Under the lingerie tab and classed as naughty costumes, you have the usual choices for men and women. But there's so much more because you can transform yourself into mafia bosses, fairy queens or even Miss Whiplash; you go girl! With sizes 6 to 24 and the average price of an outfit being between £20 and £30, you'll make your partners dreams come true; as long as they obey hehe.
Nice N Naughty have so much on offer you'll spend hours looking through and trying to decide which one to buy. But remember their key to dressing up; be creative and free your imagination!
We hope this little foray into the world of dress up has got you a little hot under the collar and eager to click onto one of our incredible sites. Remember that the outfit is only part of the pleasure, so make sure you take some time to set up the room so it has the right atmosphere for your desires. More importantly make sure there are no interruptions, so turn that phone off and immerse yourself with your partner in your wildest desires!
Promotions and offers subject to change, please ensure you check out the terms and conditions before you order.