Unfortunately there is no promotional scheme available through Black Label Sex Toys to assist us in advertising the site. As such we have provided you with an alternative called Lovehoney, which is an impressive adult site offering an incredible range to suit all.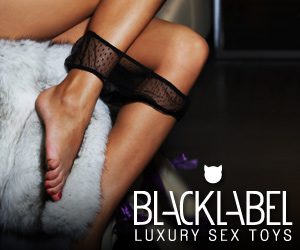 So it's about time that we had a sneaky peek around one of our sites and today we have the fabulous team over the water at Black Label Sex Toys.
This site is the latest addition to the Sexy Time Toy Zone family and we are excited to see what they can offer. With its headquarters and warehouse homed in Sydney, Black Label Sex Toys boasts distribution offices in the USA, UK and Europe, so you can be sure whatever you order it's in safe hands. Black Label also pride themselves on stocking the best, newest and most exciting sex toys that the world has to offer, with products such as We Vibe from Canada, LELO from Sweden and Rocks Off from the UK.
So what does Black Label have to offer I hear you ask, well fear not for we at Sexy Time Toy Zone are about to show you just what's in store. We hope you are ready for all the awesome fun about to hit you right in the face (if not then brace yourself for impact).
Available on Black Label Sex Toys;
Fantastic selection of sex toys for women and men,

Lotions and potions section,

BDSM section,

Massage section,

Sales and freebies (we all love those right),

Free delivery and no hassle returns,

Multi payment options,

Social media presence,

Personal account and wish list capability.
So now we know the finer details of just what the team over at Black Label can offer us all, let's get down and dirty and see what's really going to put the smiles on your faces.
The Toys
Black Label offers its customers a wide variety of sex toys, so to make it easier there are sections for women, men and couples. If you didn't want to waste time, you can go straight to the relevant section and shop away.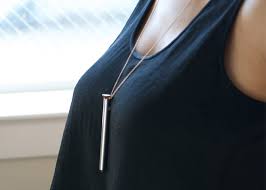 There are lots of interesting tricks and treats hidden away, so please make sure you really have a look around the site. Some of our favourites have to be the Vesper by Crave vibrator, which also doubles as a stunning piece of jewellery. Yes, you heard us right, a vibrator that you can wear all day every day. Super quiet and USB rechargeable, it comes in Silver, Gold or Rose Gold with matching 26" chains. So make sure you add this to your valentines wishlist because let's face it, a present that combines jewellery with sexual satisfaction is always a win win situation.
For you guys out there we have the usual suspects from Lelo and We Vibe amongst many others, but you will definitely want to check out the Pulse by Hot Octopus; because this toy will revolutionise the way you have sex. Alone it can be used as a next generation massager, or as a stimulator when using lubrication with the massage function; it's like having two toys rolled into one. But when you use this as part of couples play, there is so much more to this toy. You can wear this as part of shallow penetration or just simply during foreplay to enhance your sensations, it truly will put the O in orgasm for you both. There is so much to choose from here that you will definitely want to make use of the wish list function, to save all those extras for later.
Potions and Lotions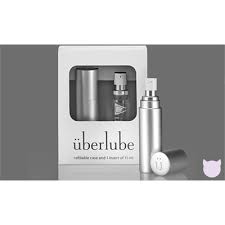 Potions and lotions gives you exactly what it says on the tin. Here you will find all the extra stimulating oils and lubricants, extender rubs for him and everything in between. Make sure you check out the Uderlube Luxury Lubricant – Good to go, this set provides you with a portable vial encased in aluminium which makes it look like a portable perfume; so if you like your lube on the go, this is the kit to buy. That's not all, there is also the Uderlube Refill kit which gives you two extra glass vials so if you pre-empt a busy weekend away and don't want prying eyes to see, then make sure you top up your kit with these.
Fancy some BDSM?
Black Label aim to please and so far they have not failed, but let's see what they have in store for those of you with a slightly more eclectic taste. The BDSM section of the site houses everything you may need to begin your foray into the bondage/roleplay scene, or if you have made these steps already and are just looking to extend your kit. From the Fifty Shades of Grey beginner's bondage kit to Japanese drip candles, there is something for every level here.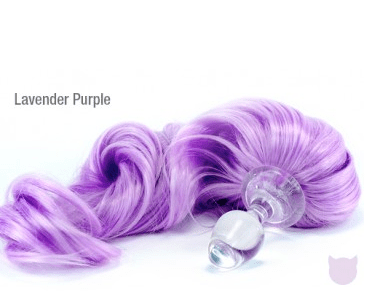 Have you ever fancied a bit of pony play, well then fear not you can take the Crystal Minx Faux Pony Tail Butt Plug and prance around all night, getting stimulation from the plug and shaking your tail feather till the crack of dawn. The tail comes in 11 colours and can be detached from the plug for easier cleaning.
There is nothing like a good massage be it a sultry sexy rub down, or just to get the kinks out of your neck and there is a wide range of goodies available at Black Label for any occasion. Team the JimmyJane Contour Stone with the Sliquid massage oils, to provide a tantric start to any night. The Contour stone can be heated or cooled to give varied sensations when used with oils on the body.
Sales and Offers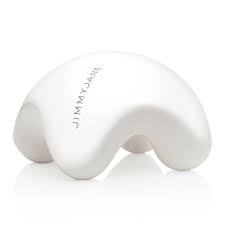 Let's get to our favourite part of any site and that is the sales and offers. Now you all know we love a bargain here at Sexy Time Toy Zone and these sites give great deals for you on their sex toys or accessories and Black Label Sex Toys are no different. With sales items starting as low as $5 and rising as high as $240, there is something for every budget. Black Label also offer free lubrication samples with every purchase and any orders for toys that require batteries, you also get free batteries as well. This means that when your package arrives you literally have everything you need at your fingertips, to get you all fired up.
Delivery and Returns
Black Label offers free delivery on all orders over $150, now this does sound steep however when you get finished peeping through all the pages the order will soon mount up. However, if you didn't want to spend that much then you can pay for delivery with a flat rate of $13; this is regardless of the size of your order.
Your order will be shipped from the nearest distribution point within the UK, meaning no long waits for your order to arrive. Black Label Sex Toys pride themselves on only acquiring the best of the sex toy industry and as such will only accept returns for products that are faulty, or unfit for purpose. They advise that you make sure you check your product fully and if the item does need to be returned, contact the team and they will take you through the returns process.
Payment Methods
Payments on Black Label Sex Toys can be made via all major credit and debit cards including American express and PayPal. This will come in handy when wanting to purchase from within the UK and converting the costs from dollars to pounds. Alongside everything else that Black Label offers, they give their customers 100% discretion. All payments will show on your statement as Chrysalis Ventures Pty Ltd and this will also appear on the packaging of your order; to save those postman blushes early in the morning. All orders are wrapped in unbranded generic paper or plastic, so the products cannot be viewed.
Social Media
Make sure you head over to Black Label Sex Toys social media accounts as this is where you will get all the up to date product information, sales, offers, competitions and forums. You can find them on Twitter, Facebook, Google+, Pinterest and even YouTube; so make sure you link through to keep abreast of what's happening in the Black Label world.
So what does Sexy Time Toy Zone think?
We have found a new favourite with Black Label Sex Toys, from the wickedly fun pony tail butt plugs to the fifty shades inspired range. The team have undoubtedly sourced the best of the sex toy industry and put it all under one extremely tantalising roof. We have signed up and opened our own wishlist so make sure you do the same. You can add in reviews of products direct from your account amongst other things, including manage your products ordered and any downloadable items that may appear from time to time. We hope you give the team at Black Label a warm welcome and have a great time looking through what they have to offer, we certainly did.
Promotions and offers subject to change, please ensure you check out the terms and conditions before you order.