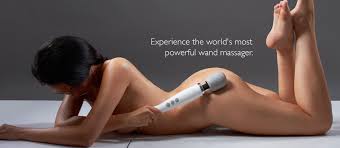 Here it is readers, Sexy Time Toy Zone review of the world's most popular wand massager, the Doxy Wand. Launched in 2013 the Doxy has gone from strength to strength winning awards from the Erotic Trade in 2014 and 2015. The Doxy can reach up to 9000rpm, perfect for those of you that want it hard and fast. With a controlled pulse setting starting as low as 3000rpm and leading up to the 9000rpm boasted, this wand certainly delivers its best at every level. There are so many ways to use this multi-functional toy and below we describe some of the best ways and some of the best wands; available from our lovely teams that deliver some of the best sex toys around.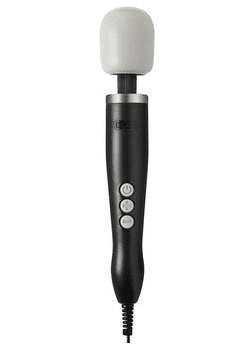 Why not try the Doxy Massager Wand from the team over at Lovehoney, retailing at £89.99; this is one of the better value branded wands and is everything you could want or need. With a 7.5" cushioned head, if you want deep rumbles and vibrations to tantalise and tease you into ecstasy you can find it here!
There are many ways to utilise this toy be it solo or during couples play. If you are looking for a great hands free toy that's not a suction cup dildo attached to the floor, then the wand is going to be your go to toy. Because of its sheer size and mass, you can lie on top of the toy or clamp it between your thighs, whatever takes your fancy really and once in place off you go until you turn yourself to jelly. All sex toys have varied speed settings and the Doxy wand is no different. Don't just head straight for the stronger settings, work your way up and down mid play; it will only aid to intensify the pleasure received.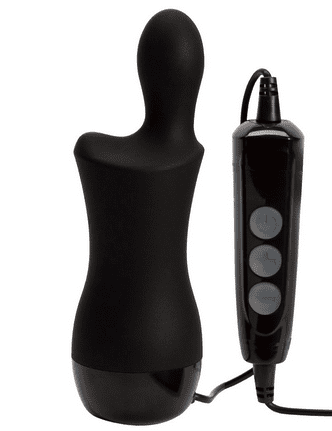 For a different kind of pleasure take a look at the Doxy Skittle Massager, there is one over at Sex Shop 365. It retails at just £49.00 so is on the lower end of the Doxy price range, but is still as powerful and pleasing as its predecessor the Doxy Massager Wand. With the benefits of a mains powered wand and the all over dual stimulation, the Doxy Skittle is not to be laughed at; it's also a wonderful change to the full size Doxy Massage Wand.
The Doxy massager also has a run of the mill use as well, most don't believe this but the massager wand can also be used to relieve stress in the shoulders and back; which in turn can be used as a precursor to sex. So make sure you have plenty of oils at hand to use for your back ache.
For those of you that like your play a little harder, then there are other options for your use of the Doxy Massager Wand; for instance there is always something called 'Edging'. This is basically bringing yourself to the edge of orgasm then stopping and pausing before you start again. The wand toy is great for this kind of solo play as it's so strong even at its slowest 3000rpm that our need will build quickly, so stopping and starting will increase this and provide you with a screaming orgasm when you finally break. Then for those that like to play it even harder and as a couple, you can try the forced orgasm. This works on the basic principle of edging however, with the forced orgasm your partner ties you to whatever strikes your fancy and they control the wand; leaving you helpless to resist. They decide when to stop or start again and if played correctly will rip the orgasm from you without you realising you were ready.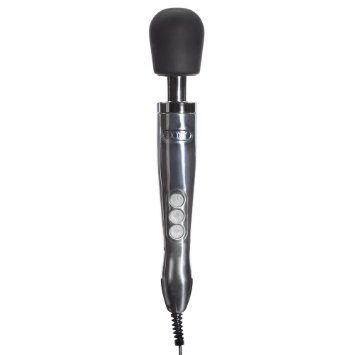 Our final offering in the Doxy Range is the Doxy Die Cast Vibrator, provided from the team at With a Passion. This is a little higher in price at £149.95 but after all we have just discussed let's face it this is sure to be a great buy. This particular Doxy is die cast in aluminium and titanium alloys creating a lustrous finish to an already spectacular toy. Whilst weighing heavier than the original toy, it is the same size so will use all the same attachments as its predecessor.
So what does Sexy Time Toy Zone think: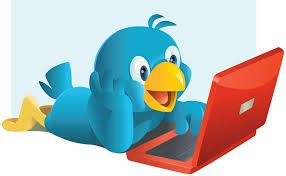 We love the varied options that this massager allows its users. Although, as a whole it will be a bit strange to go back to wired toys, as portable toys have flooded the market for years and make sex toys so much more adaptable and unique. However, the Doxy wand has plenty of cabling to work with and due to its weight can be used hands-free in varied positions; so there are pros and cons on all sides.
Is this the toy for you? That's up to you to decide, but do let us know how you get on. We would love to hear from you on our Twitter page @SexyTimeToy.
Promotions and offers subject to change, please ensure you check out the terms and conditions before you order.