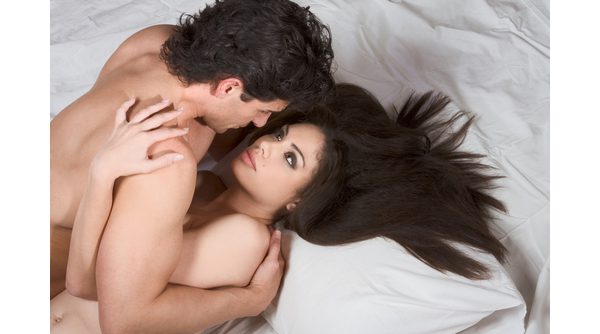 Hello lovely readers, here at Sexy Time Toy Zone we wanted to part with a little bit of information that came our way.  Did you know that couples that use sex toys in their relationship, can have improved health and not just sexually but physically too? Let us take you on an informative yet naughty journey through the health benefits of using sex toys.
So first off let us explain something. You know where your toys can take you on a sexual level, but did you know that aside from enhancing those all-important orgasms, a really good one will release endorphins to your brain which in turn help to alleviate stress!!
Not only that, when you have an orgasm, alongside the endorphins rushing to your brain you also have other chemicals released by your body that act as pain relievers and help lower your blood pressure too. What a way to end a horrendous day than with a rush of chemicals and endorphins to relieve the stress from the office or get rid of that headache that's been brewing; because ladies let's face it we all use that excuse but it's an outright lie, as having sex and reaching that orgasm will get rid of our headache with all of its endorphin glory.  So to get you started we have outlined two amazing products below that we think will get you right to your pleasure point.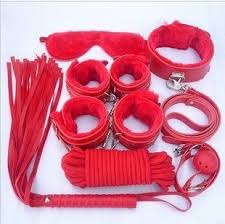 First up we have an amazing kit for those that really want to let loose the stresses of the day. Hand over your body to your partner and just let the moment take you, by using the Valentine's Day Bondage Kit from the team over at Lovehoney. Yes, we know it's not Valentine's Day, but who says these kind of kits are only to be used once a year. You have this ready and waiting for when your partner gets home and the worries of the day will just melt away.
The kit includes blindfolds, whip, a silk bondage rope, wrist and ankle restraints, and for the more experienced there is a breathable ball gag, a collar and leash; all for just £14.99. This kit will get those senses overwhelmed and your blood flowing through those veins, as your heart rate quickens with each and every lash of that whip.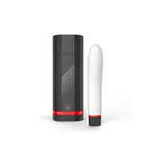 Second we have an amazing couples set to get both your engines running, it is the 2 piece couples set the Fleshlight and Dildo Kiiroo from the team over at Lovehoney. This kit consists of an onyx Fleshlight masturbator and a silicone dildo both on the Kiiroo platform, which means that once connected via Bluetooth the moves your partner makes can be felt by you.  So even when separated you can both be intimate with each other by connecting your units.  This kit is one of the more expensive ones out there, but for those of you that travel a lot for work and are separated from your partner, then this is a definite need to buy for you as it will certainly relieve the stresses of the day. As we said it's a little pricey at £294.95 but to keep the other half smiling for you when you are away, it's a small price to pay.
So we have talked about stress relieving and the headache killer, now we want to talk to you about getting your skin a nice healthy glow. How can sex help your skin we hear you ask?
Let's admit that if you are bringing sex toys into the bedroom you probably aren't going to be doing the usual boring missionary style, because it's just not conceivable when wanting to play with toys. So you are going to be all over that bed, couch and dinner table; whatever is the focus of your romp. Your blood will be pumping so fast round your body from the sheer effort of swinging round to get that toy in the right place. Now this will not only improve your bloods circulation which helps your heart and burns calories, it's also going to help boost your immune system as the blood is getting around the body much faster getting all the vital blood oxygenated. This all leads to giving your skin a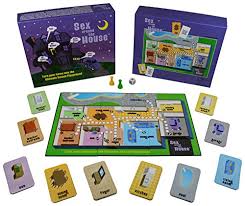 healthy natural glow!
Having a great sex session will also help you to sleep better, with none of the side effects of medication.  So I say again what do you have to lose?
We are highlighting two more toys that we think will energise your sex session and get that blood pumping.
First we have the Sex around the House board game from the team over at Sex Shop 365. What better way to get your romp started than with a board game that encourages you to try different positions all around the house and at £18 it's a snip for the pleasure you will be getting from playing this over and over again.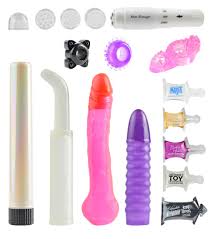 At number two we have an amazing set of sex toys guaranteed to get both of your pulses racing, it is the Wet and Wild Waterproof Sex Toy Kit from the team at Simply Pleasure. This kit is not to be dismissed, it is absolutely fabulous. Included in the kit is a stretchable cock ring, stretchable cock sleeve, a beaded cock ring, a flat headed vibrator, a g spot stimulator sleeve, a real feel vibrator sleeve, a mini vibrator with 4 interchangeable heads, lubes, body paint and much more. If this kit doesn't get you romping around your room from bedroom to shower as all toys are waterproof, I don't know what will. It is just £37.45 which for the amount of variation on toys in this kit, is just amazing.
Lastly for those that are wanting to improve the strength of your sexual organs, there are many sex toys around that can help. For women we have Kegel balls which are built to strengthen your pelvic muscles. This will lead to increased sensations during sex and even during use of the Kegel balls too and for men we have Fleshlight toys, or similar male masturbators which help to build stamina and endurance. Let's not forget those all-important prostate massagers, because you guys need to keep a healthy prostate for a healthy life; we have outlined some of our favourites below.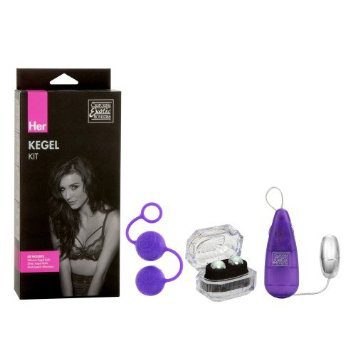 So first for the ladies we have the Cal Exotics Her Kegel Kit, from the amazing team over at Nice n Naughty; at just £29.99 it is an ideal starter kit for those that want to give it a try.  The kit includes a set of silicone Kegel balls, a set of weighted stainless steel Kegel balls and a multi speed vibrator. Start off using the silicone balls and work your way up to the weighted ones.
Second we have a great pack for you guys, to really get your stamina increased we have the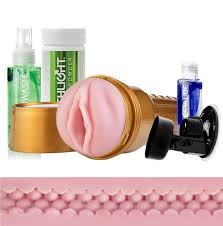 Fleshlight Stamina Value Pack from the team over at With a Passion. This pack has everything you need to give you the full experience and to start you off on the path of increasing that ever important stamina level. The pack includes a Fleshlight, renewing powder, lubricant, toy cleaner and a shower mount all for just £89.95, which is an amazing deal for what you are getting.
So what does Sexy Time Toy Zone think?
We have never needed a reason to drag our partner into the bedroom at any time of the day, but now if we hear a complaint we can say it's for the benefit of our health. Let's be honest who here would rather get all the above health benefits by having a good old romp in the bedroom, over going to sweat it out in the gym; we know what we'd choose!
Remember to check out our Twitter page @SexyTimeToy, where we aim to bring you the latest toys and the best offers around.
Promotions and offers subject to change, please ensure you check out the terms and conditions before you order.