Unfortunately there is no promotional scheme available through Lelo.com to assist us in advertising the site. As such we have provided you with an alternative called Lovehoney, which is an impressive adult site offering an incredible range to suit all.
Hey you, yes you! Stop what you are doing and get yourself a brew. It's time for another review from us here at Sexy Time Toy Zone and we expect nothing more than 100% of your attention, as we bring you the best of the best of the Sex Toy industry. Today's review is none other than the leading lady of the sex toy industry Lelo.  Lelo is a Swedish company that is recognisable across the globe for its unique toy designs. Having been launched in just 2003 the company has gone from strength to strength.
So what does Lelo have to offer us;

Lelo branded sex toys,

Insignia and luxe range,

Femme and homme range,

Lelo accessories,

Personal shopper quiz,

Sex survey,

Blog,

Registration of your Lelo brand sex toy,

Free shipping,

100% discretion,

1 year warranty and 10 year guarantees,

Social media presence and newsletter option,

Multiple payment options.
Lelo isn't like many of the other adult toy sites we bring you, because they only sell their own range of sex toys and accessories. Although there may not be the kind of choice you're used to, you will definitely know that you're getting a quality toy from the source.
The main page of the site is separated into collections such as Femme and Homme or Insignia and Luxe. There is also a tab which takes you through to their bestsellers, this is an area for those of you who want the best quickly.
Range of Sex Toys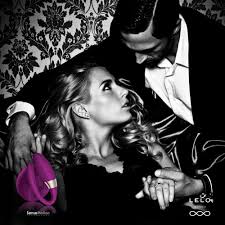 The Lelo brand is well known for its style and quality, and many of the toys look like pieces of art, rather than instruments of pleasure.
The Insignia and Luxe range includes the most elegant and sophisticated toys in the Lelo range. With beautiful designs created to tease and tantalise, these are for the ultimate in toy users or as we define ourselves 'the connoisseurs of the sex toy'.
Within this range you'll discover the Hugo prostate massager and the Tiani Couples massager. Hugo has a remote control that makes it easy to include in couples play, plus it has powerful motors in the base and the tip for enhancing your pleasure. It may be on the higher end of the price range for most at £159, but it's definitely one for the collection guys.
The Tiani has a ring of 24k gold embracing the massager, it is designed to be worn by the female during sex meaning that the powerful vibrations can be felt by both partners. At £279 again it could make your eyes water, but when you think that both of you will benefit from this then it's a win win.
The Femme and Homme range leans a little more to the funky way of creating sex toys, designed with fun in mind with bright colours and almost iconic designs. Included in this is the Tor 2, an amazingly well designed cock ring that will please everyone involved. Designed to create strong pulses from the base of the shaft so as it hits that special place, you feel the intensity ebb and flow with the movements of your partner. At just £89 this is a great deal for something so versatile.
Lelo Accessories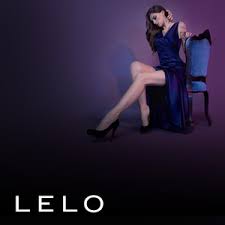 The accessories section has a wide range of naughty treats for the night to go as planned.  Including items such as the tantra feather teaser, the flickering touch massage candle and the sensual suede whip. All ideal items to have in your naughty box of tricks, so you have every eventuality covered for your night of passion.
Shopper Quiz and Sex Survey
The personal shopper quiz and sex survey are great little time wasters, with an interesting outcome.  The personal shopper quiz is designed to find you or a loved one the perfect sex toy for your needs. Fill out the questions honestly and at the end you will be advised which of the Lelo toys would be most suited to your requirements.  That saves you a lot of trial and error, or maybe you prefer the trial and error way, it would be more fun.
The Sex Survey is designed to gain an insight into the sex lives of men and women alike in 2016.  It will ask you a range of questions designed to dig out your deepest wants, desires and needs. As a thank you for participating, Lelo will give you a very nifty 20% off voucher which is awesome; plus you are contributing to something bigger than just your own needs.  This survey will allow the world to see the ever evolving needs of men and women, plus it means that more and more taboos will be broken. The more people can feel they are free to talk about what they like the less it will be frowned upon, we personally think this is a great idea and are hoping you do too.
Product Warranty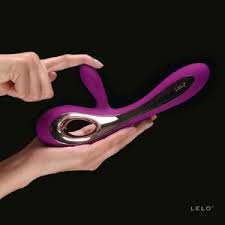 Registration of your Lelo toy not only gives you product warranty and a 10 year guarantee, it also signs you up as a site member which means you can gain easy access and have quick order options. You get access to special Lelo promotions and can track your orders.
Shipping, Delivery and Payment
There's free shipping to the UK on all orders and delivery should be within 3-5 working days. They offer 100% discretion and all products will be wrapped in plain packaging to save any blushes. Lelo accept all major credit and debit cards including American Express and they have options to pay by PayPal, making your shopping trip as easy as possible for you.
Social Media
Lelo has a great social media presence, having accounts with Facebook, Twitter, Pinterest, Instagram, YouTube and Google plus. There is a blog section on the website where you can keep upto date with all the news and offers going on in the Lelo world.  Make sure you head over to their pages to keep up on the latest information, advice and competitions.
So what does Sexy Time Toy Zone think?
Lelo has created a very sexy and sultry site to market their own products and we wouldn't expect anything less from the leading lady in sex toys.  They are constantly looking to impress and tantalise their customers and with this website they do not fail. We will be visiting the site again soon and look forward to seeing the results of the 2016 sex survey. So make sure you are involved and get your naughty little hands on the 20% off voucher, you don't want to miss out on that; we know we didn't and now we just have to decide what to spend it on.
Promotions and offers subject to change, please ensure you check out the terms and conditions before you order.