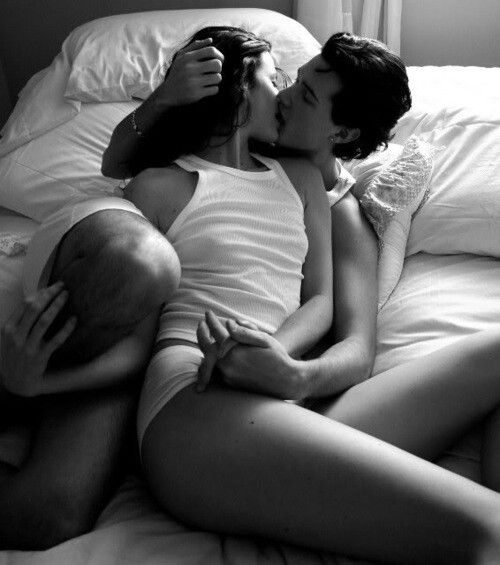 So hands up who has made resolutions every year, only to give them up within a few weeks; going to the gym, yuck and eating healthily, BLEURGH. We here at Sexy Time Toy Zone have decided to help you all ring in the New Year with an amazing bunch of nice and naughty sexy resolutions for 2017, which you will be sure to keep up with throughout the year. Who knows it may just improve your love life too, by following these few simple rules.
Your first resolution will be: have more sex, it's that simple. Sex is a great thing and it brings with it all kinds of life enhancing benefits. The release of endorphins alone boosts your body in ways you can't even imagine. So rather than slogging it out at the gym which let's face it is super boring, you need to invest your time and energy into having more sex; trust us it will be worth it.
In order to follow through on the first resolution you are going to need some help, so your second resolution will be; to make more sexy time (see what we did there).  By making more time for sex, you will have more sex; simple! Check out your schedule and try to factor in some special time for you and your partner, time to just really relax into each other and enjoy each other's company. Setting the mood for the evening is just as important as actually having sex. By going that extra mile and exploring each other's likes and dislikes, you will find this will bring you closer than ever before.
Take a look at our favourite scene setting, mood enhancing item that we have specially selected just for our lovely readers. This amazing kit from the team over at Pabo.com provides you with rose petals and more. The Romance Kit includes 100 rose petals, a massage candle and to really get the mood going, some love dice and a mini vibrator. Everything you need in one box and at just £23.95 it's a great investment into your new year's resolutions.
This brings us to resolution number three: get yourself some new playthings, this is the easiest and simplest resolution to keep.  We have lots of lovely sites on board that can provide you with new sex toys throughout the year, should you choose. We here at Sexy Time Toy Zone have picked a couple of the very best sex toys that are available across the sites, which we have reviewed this year.
The memorable pick of the year award must go to Fleshlight, for their Alien inspired male masturbator. The team over at Simply Pleasure have gone where most fear to tread and have added the Avatar styled Fleshlight to their books, allowing those of us to fulfil our fantasy's about sex with aliens.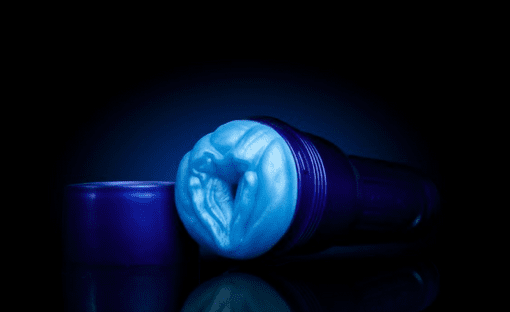 It's only £59.95 and because it's from the incredible Fleshlight, you know you can look forward to your manhood delving into another world of exciting textures and sensations.
Do you think three sexy resolutions is enough for 2017? No, neither do we so the fourth resolution you should be making in the new year is, to expand your Sex Ed.  The things we get taught at school are pretty limited, then we grow up and slowly start to learn what we like or don't like. But do we ever really learn how far we are willing to go to please ourselves, or our lovers. Do we really understand why we like what we like?
There are plenty of books and blogs out there to give you advice and tips on spicing up your sex life. We have picked a few just for you that we here at Sexy Time Toy Zone HQ have added to our own reading lists for 2017.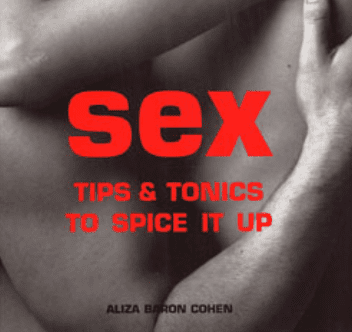 If you are looking for tips on how to spice things up then this is the perfect place to start. 'The Sex Tips and Tonics to Spice It Up' is available from Sexshop365 and is just £5.00, so it's a great starting place to top up your sex education.
No sex education library is complete without a copy of the Karma Sutra, so make sure to add this to your list.  The pocket Karma Sutra from Nice n' Naughty is a handy size to tote about in your bag, as well as keep on your nightstand. At just £7.99 this little pocket rocket will have you steaming up the windows in no time.
Finally to complete our introduction to sex education we have a great little book that's filled with activities. The Daily Sex Bible from Bondara is a great way to play while you learn (our favourite way of learning) and priced at just £15.99, this book will keep you going all year round. With daily tips, techniques and inspirations such as themed sex days and daily activities.  We can guarantee if you purchase any or all of these books, your sex life is going to sky rocket and your partner/partners will be very grateful.
What we think of these nice and naughty sexy resolutions for 2017?
We are all for resolutions here at Sexy Time Toy Zone and will more than likely be making the usual healthy changes, which certainly won't be continued past January 2017.  That said we have also decided to add the above Nice and Naughty Sexy Resolutions for 2017 to our lists, as well as the boring stuff. We will let you know which ones stick throughout the year and which ones don't. Until then ladies and gents we look forward to introducing you to more wild and wondrous websites, sex toys and lots more advice throughout 2017.
From everyone here at Sexy Time Toy Zone we wish you a very happy 2017 xxx
Promotions and offers subject to change, please ensure you check out the terms and conditions before you order.