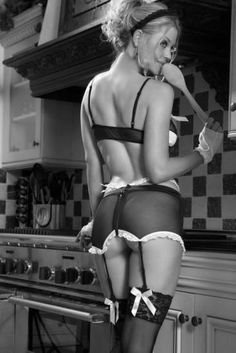 We here at Sexy Time Toy Zone are feeling fabulous and have been enjoying the summery weather while it lasts.  Although the bad weather gave us the opportunity to get up close and personal with our favourite people and toys. But it got us to thinking, surely there must be a better use of our sex toys when they're not on the job (so to speak), rather than just being stuffed in a drawer or a box at the back of the wardrobe. So we put on our thinking caps and came up with this little review on sex toy extra functions. We hope you enjoy reading it as much as we enjoyed writing it and although some of the hints and tips are great timesavers, you may want to reconsider if your mum, gran or auntie are coming over for tea.
Sex Toy Extra Functions
It is with great pleasure that we begin our review with the multi-functional Two's Company Vagina and Ass Masturbator, from the team over at Sex Shop365; you can find it here at just £40.50.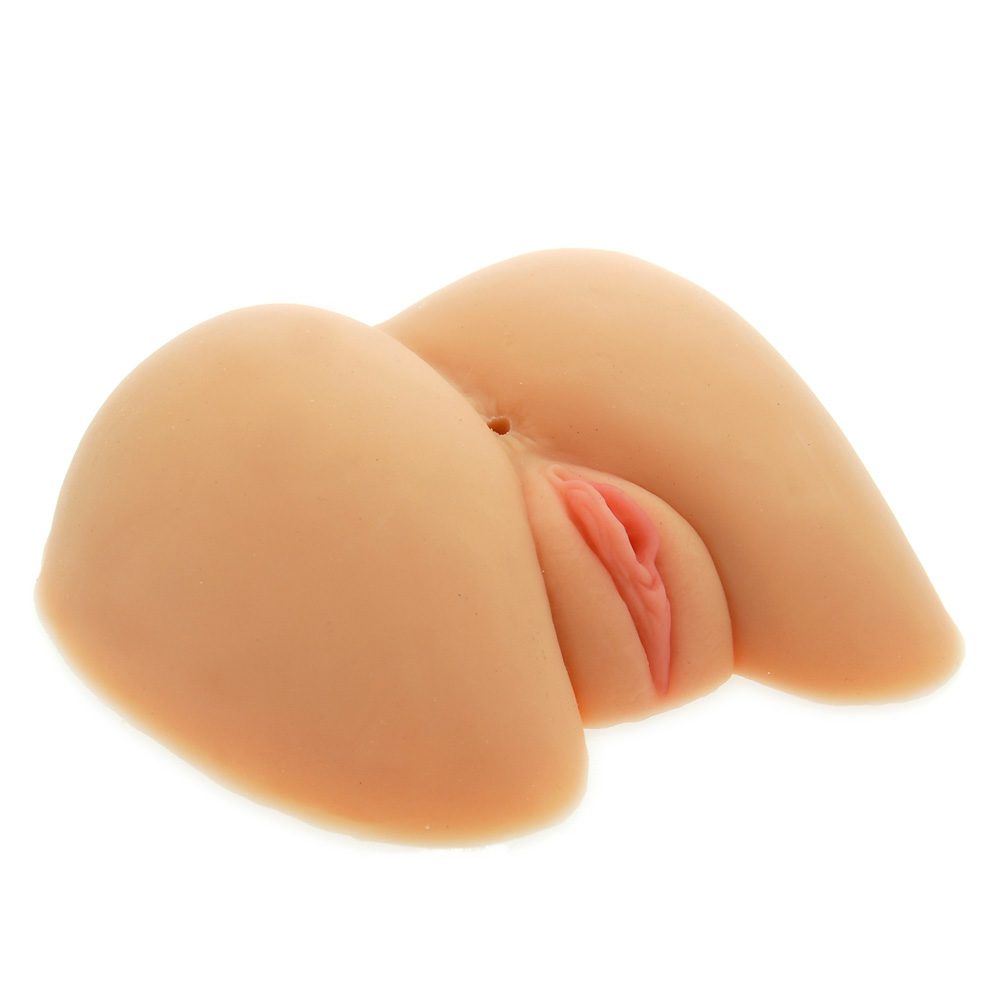 This amazing sex toy not only gives you real feel sensations, but also delivers multi speed vibrations too. But wait just one second, there are functions here that you may have never considered before such as a dish towel holder! Position this beauty on your kitchen wall and poke those towels into the crevices and not only are your dish towels within reach, but you have a very funky piece of realistic wall art.  Not only that but if your home study or office is always cluttered and you can never find a pen; voila instant pen holder right at your fingertips. Wowser, talk about multi-functional. If that's not enough with its multi speed vibrations, you could pop this on the back of your couch and lean your head and shoulders back for an instant massage; seriously for £40.50 you have so many uses of this product its almost unbelievable.
Second on our sex toy extra's list is the Doc Johnson Belladonna Magic Hand Dildo, which you can find over at Lovehoney. It's just a small £24.99 but boy do you get a handful for that price, let us tell you just how much.  This sex toy is aimed at aiding those of you interested in the art of fisting, you can of course use it as a normal dildo too and you have the added bonus of it being modelled on the pornstar Belladonna.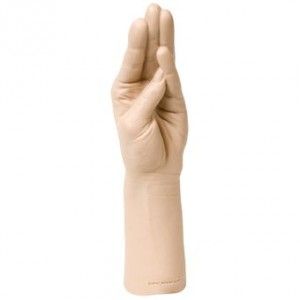 So you are probably wondering what other possible uses round the home could such an item provide?? Firstly, if you are running out of space in your jewellery box, then fear not, simply adorn your Belladonna hand with rings, bracelets and watches and display proudly on your bedside or dressing table. Not only will it look glam but it is always close at hand for when you need it most; no pun intended.  Second, are you sick of all that junk mail or unopened letters that you just haven't got round to opening falling off the side table, well once again just slide the envelopes between the fingers of the Belladonna Hand and voila instant mail tray; with a bit of added oomph.
Now for something a little less raunchy but definitely still very useful. Have you ever lost your medicine dropper, or needed a funky replacement for drinking shots at a party? Then grab yourself a pair of Lube applicators which you can get from the team over at Bondara.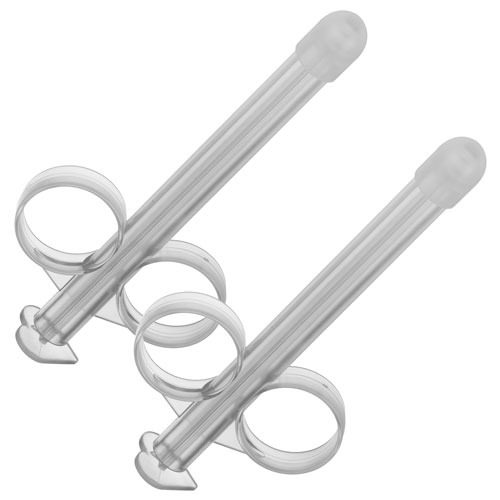 This fab twin pack are coming in at just £5.99 for the pair and are aimed at ensuring you get your lube in just the right place, with its handy shaped applicator and syringe action.  However, we at Sexy Time Toy Zone think that the potential for this product is so much bigger than it was originally created for. Having a party and want shooters with a twist? Have a stack of these at the ready and you have instant drinking game fun. Need an eye dropper, or medicine dropper to ensure that yucky medicine gets down your throat and stays there, a few of these in your kitchen draw means never having to route around again.  How about basting your chicken or ham joints, I don't know about you but these would make fab basters and on top of all that, have you ever tried getting the jam or custard inside your homemade doughnuts…no problem with these little beauties eh??? Be the best £5.99 you ever spend trust us.
Now, we are going to talk about the humble Butt Plug, you can pick yourself up a butt plug from pretty much any self-respecting sex toy provider but we love this one from the team over at Simply Pleasure; it is the Kinx Twisted Smoke Butt Plug set.  It has three different sized ribbed butt plugs for all you anal fetishists out there and is just £19.95, so is a bargain to boot.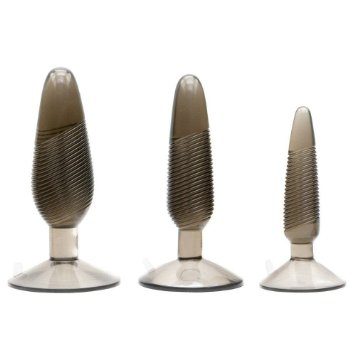 But what else can these be used for we hear you ask? Well first and foremost if you need to plug up your sink due to having lost your plug, then here you have an instant fix until you can sort a new plug out. Though dependant on your plug hole you may have to fiddle around a bit, but hey no difference to when you are fiddling around your own holes hey? Cracked open a bottle of wine and just can't finish it (a problem we never seem to have), then grab your butt plug (making sure it's clean for obvious reasons) and pop it in the top to make an interesting conversation piece over dinner. Last but by no means least, who here honestly has one of those hand held juice extractor thingamigs, you know the ones with the cone shape that you squeeze your fruit onto and the juice runs down; yep just as I thought not a lot of you. Well now when you next need a bit of fresh juice for breakfast, or for baking grab your butt plug and a bowl and squeeze the hell out of that satsuma.
So that's four out of the five items that we have found to have extra uses around the home and we have certainly saved the best for last. This is not to say that we haven't found uses for any other sex toys, it's simply that we have been laughing so hard that we just can't go on anymore. So without further ado we give you the extremely multi-functional Basix 6.5" Dildo with Suction Cup from the team at Nice N Naughty. This amazing dildo is a great addition to any sex toy toybox that you may have and it's just £16.99.  It has a suction base that will adhere to most surfaces (not including carpet obviously).  When we tell you what else you could be using this amazing sex toy for, you will be ordering a few extra just to keep them round the house.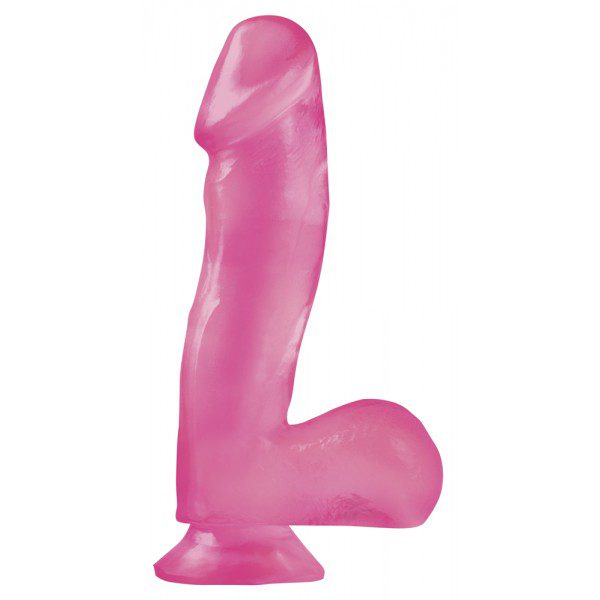 So to begin with, let's talk about the game of hoopla, how boring it gets once you have grown up. Not anymore guys and gals, set a few of these up, grab yourself some hoops (we personally would use some of the larger sized cock rings just for that extra talking point) and let's get hooping those dildos. A great game for when you have friends over and it will certainly get the party started with a bang.  Sick of not having your loo roll out of reach when it's most needed, well worry no more your suction cup dildo will make a perfect loo roll holder and it will always be in reach as you can attach it to the tiles right next to your loo to make a very interesting bathroom accessory.  Whilst we are talking about home accessorising, how about the noise your doors make when they slam against the wall, annoying right? Not for much longer, grab yourself a suction dildo, adhere it to your skirting boards right where the door tends to hit it and no more slamming doors or noises woohoo. That's not all, your home is just bursting with places that your suction cup dildo could be useful, your fridge/freezer doors for example, or in place of coat hooks in your hallway or even as bookends on your library / office / living room shelves to keep those naughty books in line.
So that is five sex toys with multiple uses for each one, which we here at Sexy Time Toy Zone honestly never thought we would be discussing but hey, there it is. We will certainly look into the uses of other sex toys for you once we have picked ourselves up off the office floor and recovered from laughing. At this point we can barely move as we envisage the looks on the faces of the next batch of visitors to the office. We are taking bets as to whether anyone spots them at all, or whether they notice and are too embarrassed to point it out. Until next time avid readers, we hope we have given you a little room for thought and if you decide to take us up on our decorating hints and tips we would love to see your photo's (seriously though we would, and we promise not to laugh).
Promotions and offers subject to change, please ensure you check out the terms and conditions before you order.