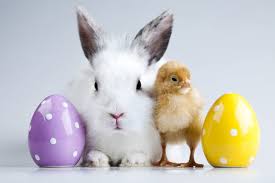 So readers Easter fast approaches and we have put together an alternative sexy Easter gift list for those you lust after. They say sex is better than chocolate so why waste money on Easter eggs and get your loved ones a treat or two (or more) from the below list, that we at Sexy Time Toy Zone have lovingly compiled as our Easter gift to you.
So first in the line-up for the egg and spoon race is the Tenga Egg set from the lovely team over at Lovehoney. This fabulous set has six different variations of the Tenga Egg range included, just what you need for a great start to your egg and spoon race or Easter egg hunt. The set includes the Wavy, Clicker, Spider, Twister, Stepper and the Silky Tenga Eggs.  Each egg is a different colour and offers individual spine tingling, toe curling sensations which will redefine the way you play, be it alone or with a partner. The set comes in at just £28.00 so just £4.66 per egg which is an absolute bargain and you could individually wrap them up a surprise gift for your friends for Easter!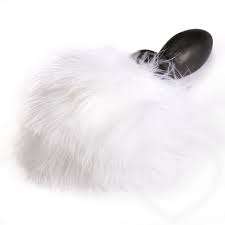 While you are looking at fancy dress make sure you check out our second item, from the guys over at Lovehoney. This item is sure to complete any bunny outfit and give its wearer plenty of pleasure as well. We have the Frisky Feather Bunny Tail Anal Plug. Clip on tails are so last season darling, so enhance your own pleasure while titillating his, by adding this into your role play scenarios. At just £17.99 this tail provides its wearer with soft marabou feathers creating the bunny tail effect and a soft squeezable anal plug meaning it's suitable for all levels of play from beginner to advanced.
So far then lovely readers we have had eggs for your races and a bunny outfit for delivering your Easter treats, but there is still plenty to come including some chocolatey treats and some rabbits (not the cute fluffy kind though, oh no none of that malarkey on our watch).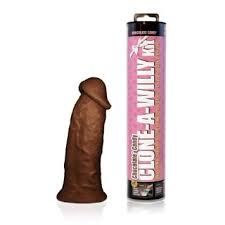 In our third position in our Easter parade of naughtiness we have the Clone a Willy kit from Bondara. This clone kit is chocolate based so what better gift to give your girl/guy, than the gift of a chocolate egg shaped like your cock. Best Easter present EVER! It's just £19.99 and is available on a fabulous offer of 3 for 2 if you have multiple partners, or you fancy trying out some of the other great gift ideas; including clone a pussy.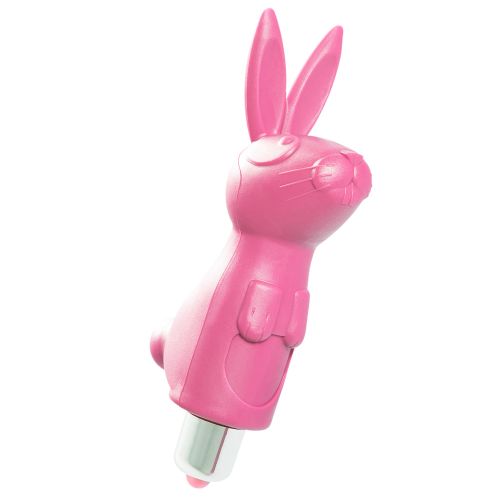 Next we have a quirky gift idea in the Rocks off Ramsey Rabbit Clitoral Stimulator, from the team over at Nice n Naughty. This mini vibe is not to be challenged, because Rocks Off are a brand known for their powerful yet miniature vibrators; suitable for all occasions even Easter it would seem. It has seven functions and is quiet and waterproof, so you can take this lil bunny literally anywhere and he will have you all worked up in no time; just let his ears and his cute little nose do all the work. £19.99 is what you will be paying for this fab addition to your Easter basket, or have it laid out ready at the end of your Easter egg hunt as the prize and then you can all reap the rewards.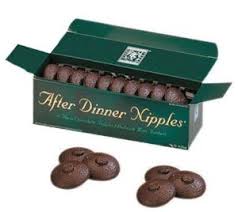 Are we ready for more chocolate? We at Sexy Time Toy Zone can't get enough of these next items, they are handy for scattering around as a trail leading to a prize, or just for picking at when you're hungry after working up an appetite. However you choose to use them is all up to you, but we would advise laying a few around the house with clues leading your partner to the prize at the end. So without further ado we introduce items six the After Dinner Nipples and After Dinner Willys from With a Passion. These chocolatey treats are ideal treasure trail items at just £4.95 per box.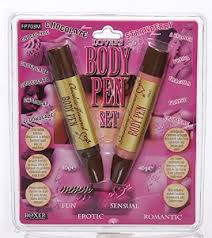 At sixth on our list we have the Chocolate and Strawberry Body Pens from the team at Simply Pleasure. These pens are a fabulous item and at just £6.50 a bargain too; especially for the amount of use you will get from them. Why not have yourself all laid out ready to be won at the end of your Easter trail, with directions and tips drawn all over your body in these yummy chocolate and strawberry flavoured edible pens. Surround yourself with prizes such as our Ramsey Rabbit Vibe or some of the Tenga Eggs and your partner will be bunny hopping all over you.
At our number seventh spot we have a sultry set of love eggs, the Fifty Shades inspired Inner Goddess Silver Pleasure Balls from the team over at Bluebella. These love eggs will not only be an interesting addition to your Easter basket but will give you pleasure all year round. Coming in at £25.00 the balls are chrome plated with a carbon steel core, so are built to last. A strong nylon cord and a ring pull at the end will ensure that these balls bring the most pleasure during anal play, allowing them to be pulled and pushed during sex or solo play.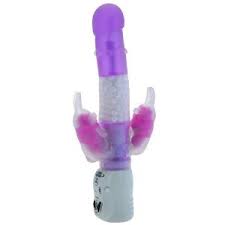 In our eighth position we can't have an Easter related review without the famous rabbit vibrator included and as we like to keep all our readers happy, we have one here for you that is just divine. We have the Double Bunny Vibrator from the team over at Sex Shop 365. This vibrator is sure to get pulses racing with its double bunny head stimulators at the base of the shaft and its stimulating pearls at the centre of the shaft, which rotate and twist whilst in use. This vibrator is coming in at just £32.40 with free batteries and free shipping. This is a definite oh yes on the pleasure scale and if you are looking to win points with your Easter basket, make sure this is the featured item (chocolate is always good but a rabbit is ten times better).
Last on our list of Easter treats is something that we wanted to introduce to you all. It has a very tenuous link to our Easter related items (we did say earlier some chocolate related things were very thinly linked) so don't say we didn't warn you.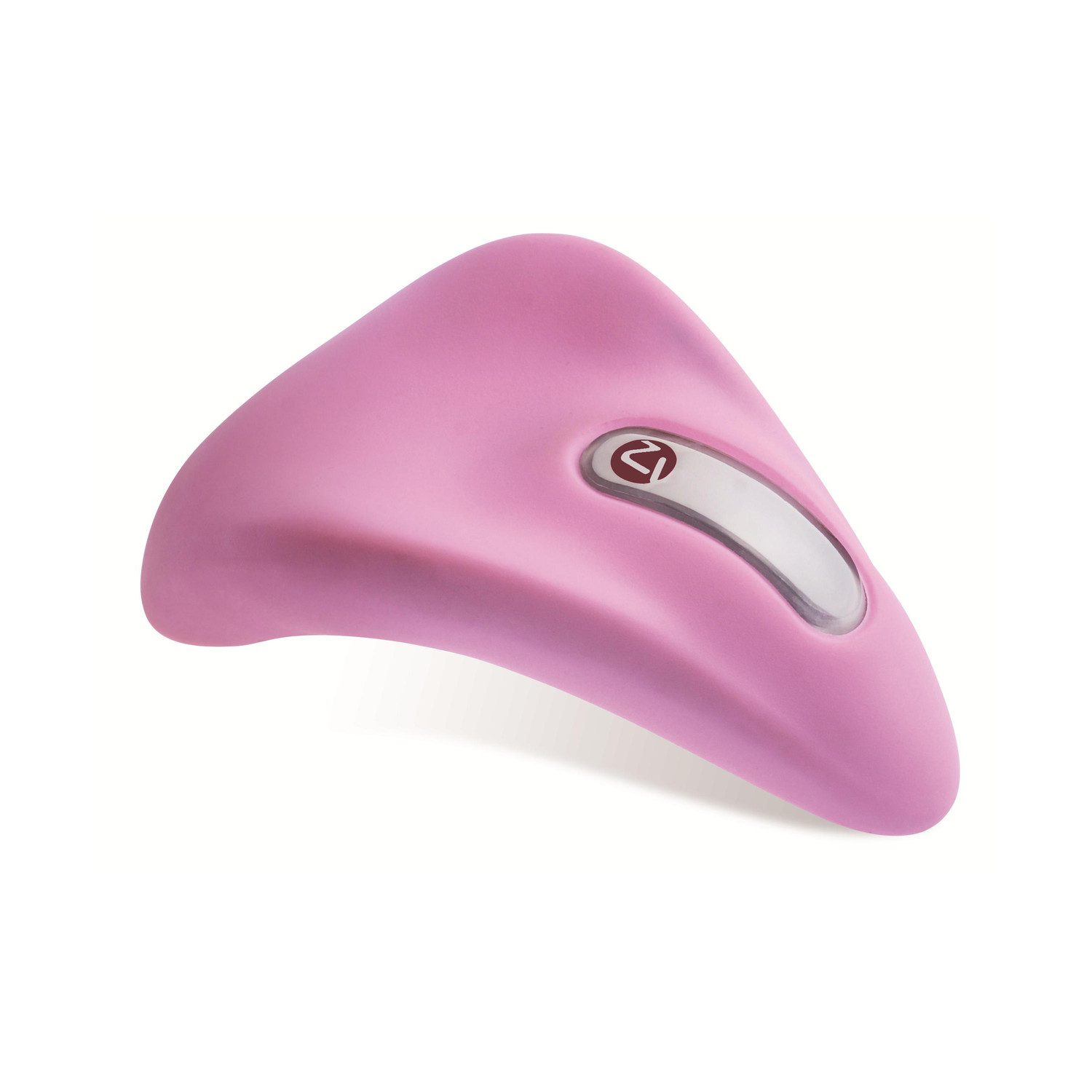 We have the Better than Chocolate Vibrator from the team down under, that is Black Label Sex Toys. This Vibe has absolutely no relation to chocolate, rabbits or eggs but we just had to add it when we saw the title it was given. This sex toy by Nomi Tang claims to be better than chocolate…now we know what you are all thinking, that nothing is better than chocolate! But hold back on your judgements until you have tried this toy for yourself. It claims to be a futuristic toy that will give "toe curling orgasmic pleasure" to you its user. It is ergonomically designed to fit flush against your erogenous zones and is covered in a lush velvety type material making it so soft against your skin. This toy was awarded the Red Dot design award in 2010 which probably doesn't mean very much to most of you, but just so you know it means that this toy's design has been situated in a prestigious design museum in Essen, Germany because of its amazing shape; if that doesn't do it for you then pick one up yourself for just $104.50 (or £54.90) and check it out.
Well we are definitely putting a few of these Easter treats into our baskets, ready for our long Easter weekend off work. We will be drawing the curtains and putting in place an Easter egg hunt with a difference for our other half's this Easter. As always don't forget your essential toy cleaners and lubes (lots of chocolate flavoured lubes across all of our featured sites) and above all from all of us here at Sexy Time Toy Zone, have a wonderful Easter break we know we will.
Promotions and offers subject to change, please ensure you check out the terms and conditions before you order.