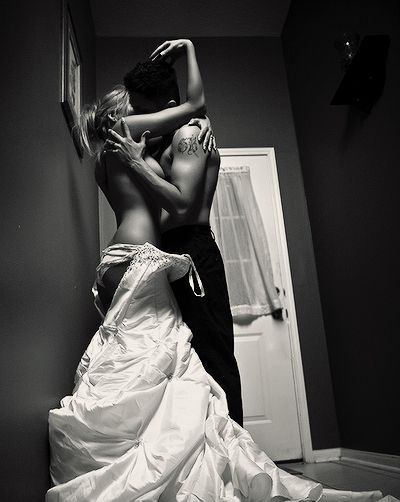 One of the greatest moments of our lives is our wedding day, where we declare our commitment to our soul mates in front of friends and family. Preparation for any wedding tends to be a big task and combines months of planning, with an abundance of stress. But when it comes to the honeymoon, how much time do you take to make it the romantic trip of your lives? At Sexy Time Toy Zone we're here to help those of you thinking about that special day, with some sexy lingerie and adult toys for honeymoons.
Sexy Lingerie
The first area we're going to look at is lingerie, whether it's for the newly wedded bride or groom. Lingerie is a really personal choice, because it depends on your partner's likes and dislikes. Do they like white, red or black? Lace, leather or satin and how much of your desirable flesh will get them going.
We're going to bring you a little of everything with our three choices, but we recommend you check out incredible sites such as Bluebella, and Ann Summers. They have a fantastic range to cover every kind of desire and quirk.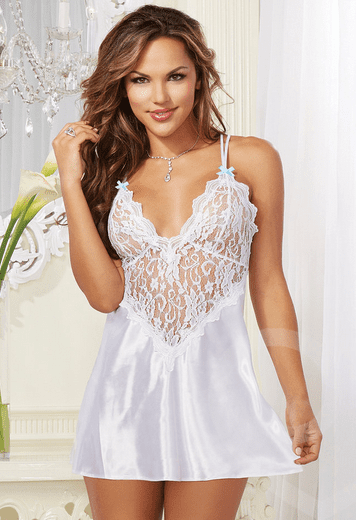 So let's look at a few of our favourites;
We're starting with an elegant, sophisticated and sexy look from the incredible Lovehoney. Their Dreamgirl white satin and lace plunge chemise combines slinky with the sheer. There's a touch of innocence that will drive your new spouse wild, combined with an erotic twist of plunging neckline and figure skimming material which will accentuate every curve.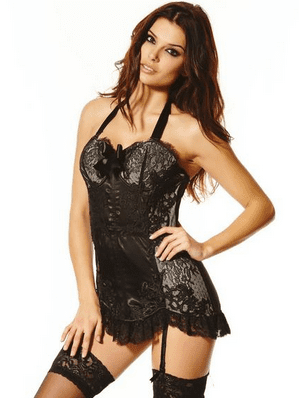 If you and your lover prefer things on the dark side, then this stunning Marie Corset from Ann Summers will certainly spark those flames. With a vintage western style theme, the corset is made from black satin and is boned to show every inch of you at your best. There are detachable satin straps and removable suspenders for easy access, so what more could you want?
For those of you who love to flaunt it! Oscuro have plenty of racy little numbers, but this one will have your other half panting in ecstasy! The Super Sexy Black Wet Look and Lace Teddy from Kitten by Allure Collection, leaves very little to the imagination.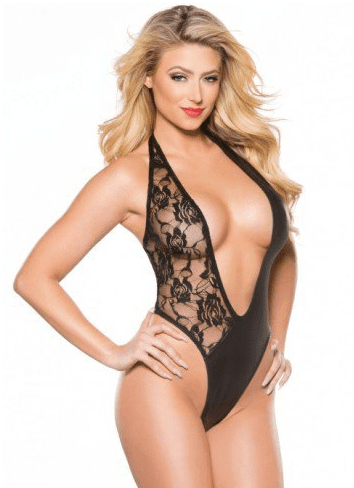 With a deep neckline which will bare your cleavage in the best ways, plus lace side panels and a wet look section around the bottom. This is definitely not for those of you looking for an early night, but hey it's your honeymoon; keep the sleeping for when you're at home!
We couldn't leave the guys out of all the fun, so check out these passion red and black shorts from Sexshop365.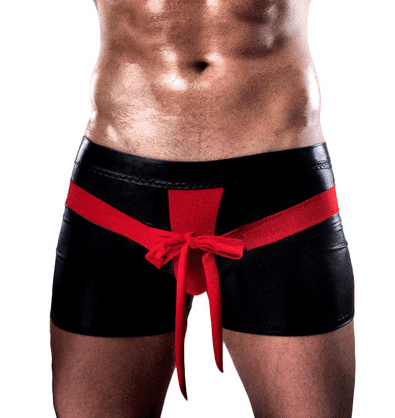 With a stretchy and slinky feel, these junk hugging shorts have a red bow at the front so you can present yourself to your lover as a gift.
Sex Toys and Accessories
Now you've got the look it's time for the toys and there's plenty to choose from with major brands such as Crave, Jimmy Jane and We-Vibe accessible everywhere.
Here are a few items to create a buzz during your honeymoon;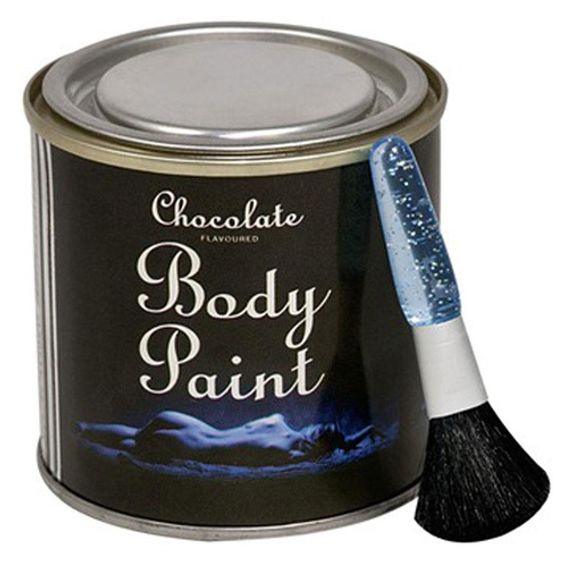 Worries about fitting into your dress and suit are over, so try something a little sweet on your honeymoon. The Chocolate Body Paint Tin and Brush from Lovehoney contains delicious chocolate body paint and a soft brush, which you can use to paint your other half with. Then comes the fun part because you can lick, nibble and suck every crevice of their body before getting down and dirty.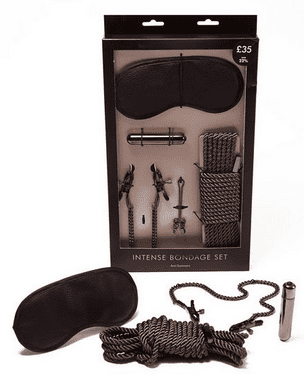 Finally for those of you who like it a bit rougher, then head over to the bondage section on Ann Summers and treat yourself to the Couples Intense Bondage Set. This is the perfect way to begin in the world of BDSM, or if you simply want to add more to your already bulging kit. It includes an eye mask to heighten your senses, plus restraints, clips and clamps for the ecstasy of pleasure and pain.
Hopefully we've provided you with a few ideas of sexy lingerie and adult toys for honeymoons, but remember there is so much more out there. Once you check out a few of the sites we've mentioned, you may spend hours trawling their pages.
Many provide wish lists so your partner or friends could purchase a little something for you. There also tends to be a discount offer for your first purchase, so why not treat yourself and make your honeymoon memorable.
From everyone at Sexy Time Toy Zone congratulations on your upcoming nuptials!
Promotions and offers on Sexy Lingerie and Adult Toys for Honeymoons subject to change, please ensure you check out the terms and conditions before you order.