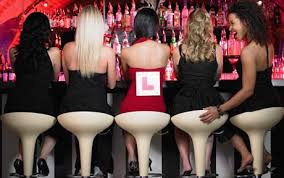 So the love of your life has proposed, the wedding is booked and everything is planned, the next thing to think about is the hen night. For many ladies this is the build up to the big day, where you can celebrate your impending nuptials with your best friends, lots of alcohol and maybe a stripper or two.
You'll probably have noticed that hen nights have been getting bigger and bolder, with weekends away and incredible experiences, you'd only want to share with your girls! Many hens now give out party packs as a thank you, so we at Sexy Time Toy Zone are here to help, with the best naughty items for your hen night party packs.
All of the items are under £10 so they're not too costly at a time when money matter. But we have added in a VIP item for those of you who fancy splashing the cash; well you only do it once!
Best Hen Night Party Accessories
We should of course start with the hen and the traditional dressing up items. Ann Summers has a 'Bride to be Night Kit' costing £12.00. This incredible pack contains everything you need to accessorise the blushing bride, including tiara with a veil, the L-plate badge and of course a princess wand; because a true hen night always has a wand!
Naughty Hen Do party pack items we would recommend are;
This amazing candle from Lovehoney is a wonderful take home gift to share with your lover and is infused with 6 essential oils. You light the wick and as the cherry scent fills the room, you can drizzle the wax onto your lover's skin for the perfect massage. This sensual item is included in the 3 for £10 and save 50% promotion.
This is the ideal addition for your sexy hen party and is a keepsake they can use over and over again. The lip stick from Lovehoney comes in a variety of colours and its shimmering penis shape adds a touch of naughtiness, when you're touching up those kissable lips. This fun item is included in the 3 for £10 and save 50% promotion.
We love these funny, naughty fortune cookies from Lovehoney which can only add to the giggles on the night. Each Chinese takeaway-style carton contains 6 individually wrapped edible cookies with a naughty-but-nice X-rated fortune.
It's not only the blushing bride that should have a giant ring on her finger on a hen night. Check out Ann Summers Flashing Shot Glass Ring, which are great for downing those killer shots whilst adding a bit of glamour to the night as it flashes.
To make sure your girlies don't get hungry on the night, add in the Ann Summers Cock Sucker Lolly. This strawberry flavoured sweetie will have you all giggling and chatting all things cock sucking; what's not to love!

Chocolate & Strawberry Edible Body Paint Pens – £6.50
Whether you save these to share with your lover, or use them for a giggle on the night to write funny messages on your friends; these Simply Pleasure pens are the perfect addition to a hen pack. There are two pens one chocolate and one strawberry, so let the decorating begin!!
No it's no joke, this gorgeous little vibrator is only £3.99 at Nice 'n' Naughty and is the perfect item to add to your party bag. At 5 inches long and offering a number of multi-speed vibrations, you'll have hours of pleasure ahead of you. Its petit size makes it ideal to fit in your handbag, or a discreet place only known to you and it's available in ivory, gold, silver, blue or red.
It's your special night so everyone should know you're there! That's why the Nice 'n' Naughty hilarious Honk If You're Horny Horn, is an excellent addition to the already bulging hen night pack; it's also a cheeky little addition to the wedding night!
Luxury Hen Party Gift
For the generous hens out there who want to add something to the naughty hendo party pack that's a little more luxurious, then check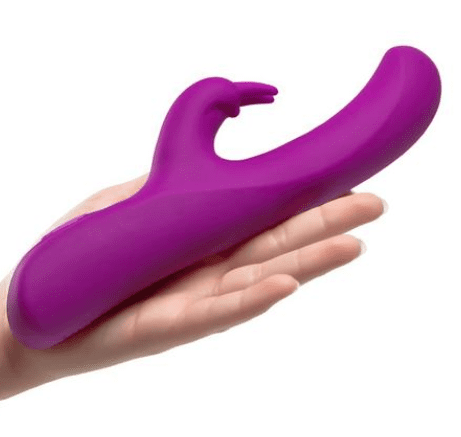 out Ann Summers 'Rampant Rabbit The Moregasm One'. Although it costs £70.00 it will bring you the orgasm of your life; guaranteed!
Its soft silicone warms to imitate your body temperature and the curved shape hits your G-Spot with an earth-shattering impact. As with other Rabbits, the ears target the vibrations straight to your clit, with 3 tantalising pulse settings and 3 intense vibration speeds to play with; if you found this is a hen night pack we're sure you'd be extremely happy.
Most of the adult toy sites on Sexy Time Toy Zone have a specialised Hen Night Section so if you're looking for the best naughty items for your hen night party packs, then make sure you check them out.

Promotions and offers subject to change, please ensure you check out the terms and conditions before you order.