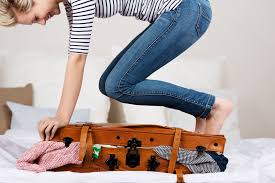 It's nearly that time of year when our heads are turned to sunnier climes. We here at Sexy Time Toy Zone are here to make sure that you have the low down on the best sex toys out there, to take away on your holidays and hopefully not be noticed by customs or security. So we've trawled through our favourite sites and compiled this amazing top ten of tiny travel toys, for you to tuck away in your case.
Tiny Travel Companions – Sex Toys on the Go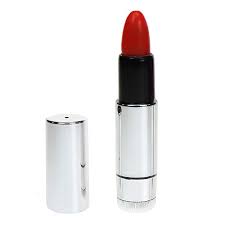 Our first contender in the tiny travel companion is the Max Power Lipstick Vibe, from the team over at Bondara. This delightful multi speed vibrator is shaped to look just like a ruby red lipstick, what better travel companion could there be?  Hide it away in your makeup bag and anyone checking will be none the wiser. With its waterproof design, soft red tip and noiseless operating, this is the perfect travel toy and at just £11.99 it is a bargain.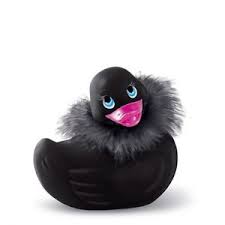 Our next contender is the amazingly quirky, I Rub my Duckie Paris travel size vibrator from the team at Sex Shop 365. This is a definite favourite of the team here at Sexy Time Toy Zone and let's face it, who is going to question a little bath time buddy being packed away in your case. With feather boa to tickle your fancy, Swarovski elements to give her sparkle and shine; plus its waterproof so you really can add her to your bath time fun, priced at just £17.10.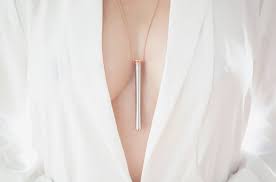 If you want something a lot less obvious, then you are definitely going to want to take this along with you. It's the Crave Rose Gold Necklace and Rod Stimulator from the team at Black Label Sex Toys; yes, that's right a necklace and vibrator combined. This amazing piece of jewellery comes in rose gold or silver and has a detachable pendant that with one little click, can turn your wildest dreams to reality.  So if you ever fancied a quickie in the airport or even on the plane (mile high club anyone) and want a way to get your motors running, then this pendant is definitely the one to buy. It's priced at £71.95 which some may think is a little steep, but let's face it you are getting two for one here; a beautiful piece of jewellery and a sex toy which we think is a bargain.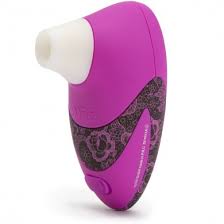 Number four is the fabulous Womanizer W500 Rechargeable Clitoral Stimulator from the team over at Lovehoney.  Now this toy looks nothing like a vibrator at all, in fact it looks more like something you put in your ear to have your temperature taken. So if there are any questions around the contents of your case at security, you know what to say and your secret is safe.  This toy was designed with women in mind and has 8 settings on different levels. This makes it satisfying for those of you that like it slow and easy or fast and hard, plus its silicone suction cup fastens over the clitoral hood and coaxes blood to the clitoris to provide instant escalation of sensations. It doesn't numb the area either so you can play all night, because at £149.99 you want to make the most of it.
So that's our top picks so far, have they had you reaching for the checkouts? Well wait just a little longer my excitable friends, as we have five more tiny travel companions coming up and we are sure you will want to see these too; you won't want to go on holiday without a full set of kinky toys now would you?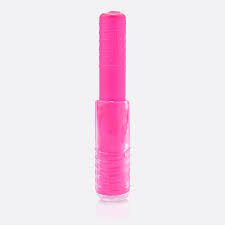 At number five we have the fabulous throwback to the 90's and it come in the shape of the Screaming O Go Stix, which looks just like the glo sticks that were so popular in the club scene in the 90's. So have your "I'm going to a rave" excuse at the ready when this is found in your case.  This mini vibe has a strong motor inside it which packs an amazing 13,500 rpm, it's ideal to use on him or her and is super quiet to avoid detection. Plus it's only £4.99 from Nice n' Naughty, so why not buy one of each colour and share the love.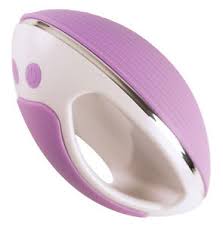 At number six we have a bit of a twist on the usual vibrator shape, with the Rocks off RO-LO Compact Vibrator from the team at Lovehoney. For anyone querying the contents of your case this inconspicuous item looks more like a neck/body massager than a powerful vibrator.  The colour and shape of the vibrator makes it look less kinky and more for working out the kinks, but you know better. It's £38.99 and is definitely going to win you over with its charm.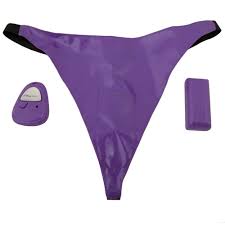 In at number seven we have the ultimate way of smuggling your tiny toy away on holiday avoiding any unnecessary blushes. It is the Remote Control Pleasure Knickers from the team over at Bondara. What better way to get your tiny toy on holiday with you than wearing it?  The remote works at a distance of up to 10 metres and can be used by yourself, or handed over to your partner. But beware if you hand the remote over, you may get a surprise at the most inopportune moment; you have been warned. Coming in at just £21.99 these will possibly be the best underwear buy you make in a long time.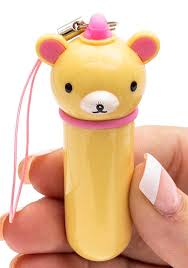 Finally at our number eight spot we really have saved the tiniest travel toy for last, with the Happy Tininess Bear Bullet Vibrator from the team at Carvaka Sex Toys. This sex toy is so cute it is almost wrong to use it for what it is designed for and with 10 speeds it really does pack a punch.  This mini bullet vibe has a handy loop at the top so you can easily attach to your mobile phone, or your keys. It is that portable and cute in design, that no one will think twice about asking you what it is.  With a quiet motor that vibrates and pulsates, this tiny toy is the best of the top ten as you can literally take it with you everywhere. At just £9.99 it's something that should be on your to buy list, because it is definitely on ours.
So that was the Sexy Time Toy Zone tiny travel companions top picks. There are so many more tiny toys that are out there, but we simply couldn't fit them all in. Fear not we will keep you in the loop in the future. We are planning which toys to take along on our next holidays, which for us girls is the necklace and the tiny bear bullet that can be attached to your mobile phone. The guys are all rather interested in the remote control knickers the naughty things, so all we need now is the holiday.
Don't forget to let us know about any purchases you make, we love to hear from you as well on Twitter @SexyTimeToy and our Facebook page.
Promotions and offers subject to change, please ensure you check out the terms and conditions before you order.