Here we are my lovely readers the one you have all been waiting for! Sexy Time Toy Zone have already brought you the top 10 sex toys for him and for her. But let's face it our sexy time is always best spent with another player and the following list of the top 10 sex toys for couples will more than whet your appetites.
So we have been scouring the deepest darkest corners of our most delicious and delectable sites and we hope you enjoy our offerings.
The top 10 sex toys for couples;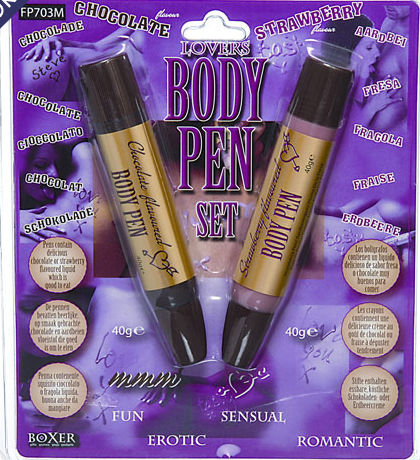 10 – At number 10 we have the Lovers Strawberry and Chocolate Body Pens from Bondara. What better way to start your night then with a map drawn on your body to all your intimate places; let your lover lick and suck his/her way to the prize. These edible pens are much better to use than the usual body paint in tubes as they give you a chance to actually draw images, directions or words on your body for your lover to follow. Coming in at only £6.99 and on the 3 for 2 offer at Bondara, make sure you get them before they are all gone.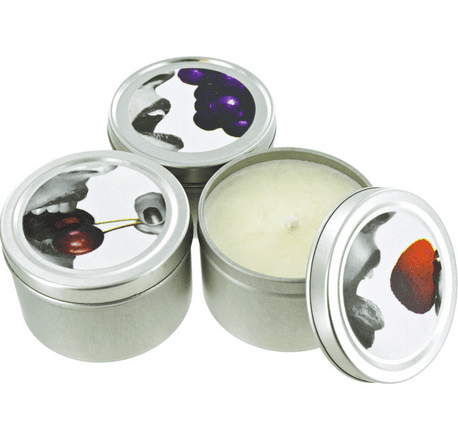 9 – At number 9 we have something sensual to start you off, now although not necessarily a toy we feel this is something that can be alternate to play time. We have the Earthly Body Trio 3-1 lickable mini massage from Bluebella. These candles take wax play to new heights, they are edible massage candles and you can drip, drizzle, lick or massage these onto the skin taking foreplay to a whole new level. The candles come in three flavours, Strawberry, Grape and Cherry and are enriched with natural oils, meaning they make a great addition to any romantic night in. Coming in at £16.99 for such a versatile product you will be wanting to buy them again and again.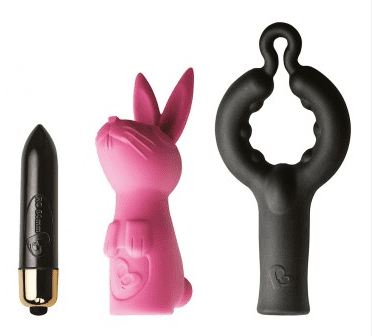 8 – At number 8 we have the flirty and fun Ferranti His and Hers Vibrator Kit from Oscuro. Looking to inject a little fun into your nights, then this is the set to do it with. It comes with a vibrating cock ring, a 7 speed bullet and the quirky Ramsey rabbit to have you hopping about with pleasure. This set is fun and bound to bring smiles to the face before even switching them on, priced at a mere £23.95.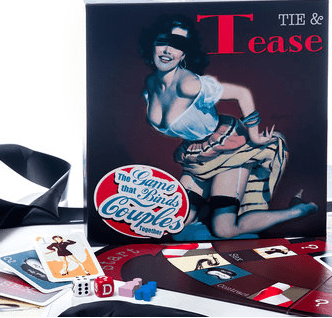 7 – At number 7 we have a great game to get the fun kick-started, it hails from Lovehoney and is called the Tie & Tease Sex Game; got your interest already haven't we? With over 100 BDSM fantasies available for you and your partner to explore, what a way to get the night started. Coming in at £24.99 you can find it by checking out the incredible Lovehoney site.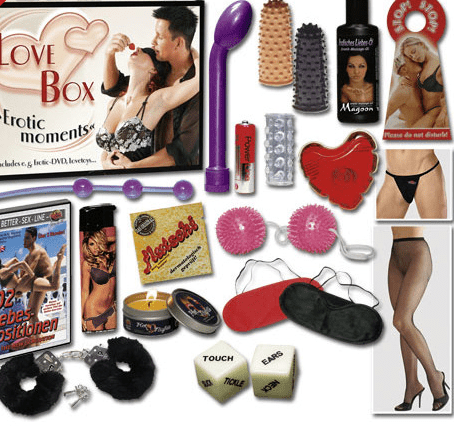 6 – At number 6 we have an absolute gem of a deal for you to share, the Ultimate Love Box Sex Toy Kit from Bondara has enough tricks and treats within to keep you and your partner wildly entertained for days. The kit includes a thong for him, a pair of fishnet tights, 2 chinese lust fingers, a studded cock ring, a set of anal beads, a set of love balls, a pair of handcuffs, a vibrator, massage oil, lubricant, a do not disturb sign, 2 blindfold masks, love dice, show and bath foam, a scented candle and a DVD with 102 love positions; phew what a box of tricks and at £24.99 it will more than make your weekend.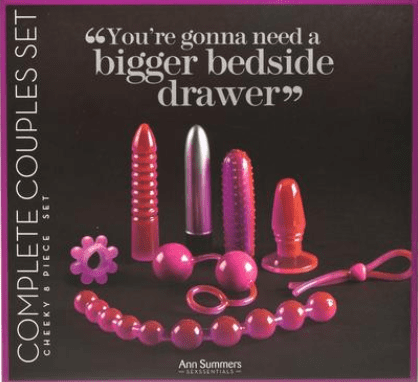 5 – At number 5 we have the Couples Sex Toy Starter Kit from Ann Summers. Now if you have never tried sex toys in the bedroom (or anywhere ese for that matter) and you and your partner want to start off with something a little less extreme, then this is the kit for you. It contains everything you need to give the kink a kick start; but beware once you start playing you'll never want to stop. The set includes a set of Thai beads and a butt plug for that foray into the anal sex world, it also contains a set of love balls and a cock ring. The cock ring is super stretchy and surrounded by little nodules which not only keep him going but will satisfy her too and finally we have the classic vibrator which can be used alone or add to it one of the two different shaft covers. The vibe tickler is covered in bumps and ridges to add to the sensations and the solid dong has a ridged shaft and super flexibility end to aid hitting the right spot. Coming in at £30.00 what are you waiting for?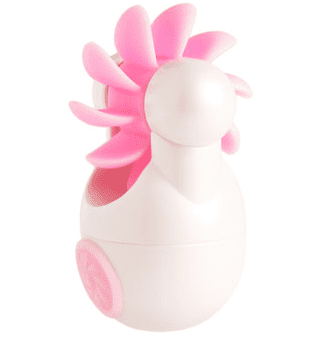 4 – At number 4 we have the Sqweel Go USB Rechargeable Oral Sex Simulator from Lovehoney; this amazing little toy is going to please both men and women alike. Originally created for the satisfaction of women because of its rotating wheel of ten silicone tongues which lick you into a frenzy, Lovehoney have found that men can gain as much gratification from it if used in the right way. Treat yourself to one of these and you will both be screaming from pleasure by the time you have finished. Coming in at £39.99 you can find this little licker on the Lovehoney site.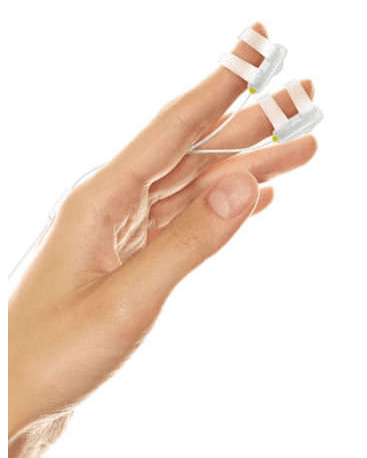 3 – At number 3 we have something that will turn even the hardest of touches soft and tingly. Suitable to be used on men and women alike, we have the JimmyJane Hello Touch from Uberkinky. This sex toy is for the hands and will turn your fingers into powerful vibrators making foreplay almost as good as the real thing; especially when it only costs £45.00.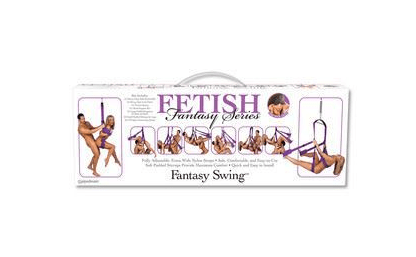 2 – At number 2 we have the Pipedreams Fetish Fantasy Series Sex Swing from Lovehoney. The epitome of couples play, this swing can be easily fixed to a doorway or ceiling and comes with many additions including pads, straps and stirrups to aid in the most intriguing and challenging sexual positions you can dream of. Costing £74.00 we know you'll be eager to swing on over and get your order in!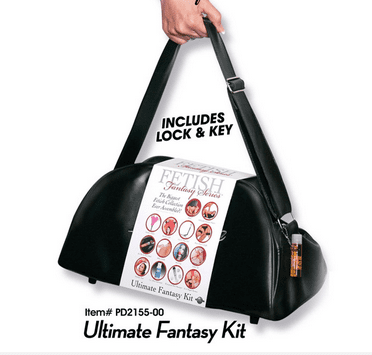 1 – At number 1 we have Sexshop365s Fetish Fantasy Ultimate Fantasy Kit at an incredible £76.00. So if you're planning a wild weekend away and want to test the fetish waters, then this is the kit to go for. Included is an inflatable positon master, a cat o nine tails whip, satin eye mask, a ball gag, a feather tickler, a tether set, suction cuffs, beginners cuffs, bondage tape, a waterproof mini massager, a doggie harness, an on the go key chain, a hot wax candle, warming lotion and lubricant; everything you may want and need for a kinky weekend away. It all comes locked away in a carry bag with ample space for additions, so you can hide it away secretly and no one will find out!
Well my lovely readers if you haven't already switched screens and are halfway to ordering your favourites by now I'd be surprised. If however you are still reading this top 10 sex toys for couples review then what are you waiting for get going! There's lots of lovely ideas here for you both and Christmas is coming, but if you're not patient like me then I hope we have given you a great kick starter to those naughty weekends in.
Promotions and offers subject to change, please ensure you check out the terms and conditions before you order.