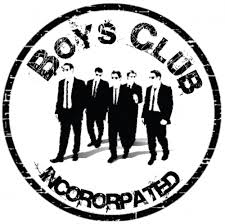 Here at Sexy Time Toy Zone we have been snooping around all of the best sex toy sites searching for the top 10 toys for men that you would die for; well possibly scream out in ecstasy for. We have scoured the bestselling toys of numerous sites and compiled a list that we think will not only appease your pockets, but also your pocket rocket (sorry couldn't resist). Counting down from ten to one we have anal toys, cock rings, realistic and lifelike masturbators to name but a few. So boys sit back, get comfy and peruse our Top 10 Sex Toys for Men.
Top 10 Sex Toys for Men;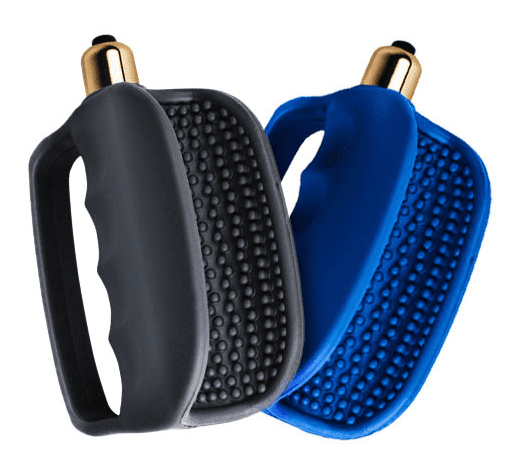 10 – At number 10 we have the amazing rocks off hand solo, 7 speed masturbator from Bondara. You will never go back to the way things were once you get going with this little beauty. A 7 speed vibrating bullet lays inside a stretchy silicone sleeve, which is textured for your pleasure. May the force be with you as you crank the power up high and at a mere £23.99, it will be the best present you could ever buy yourself.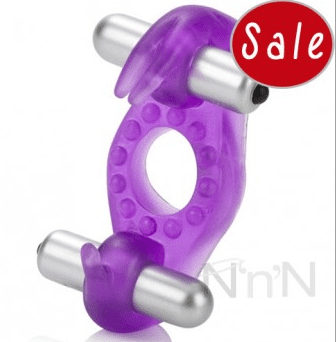 9 – At number 9 we have the Wireless Rockin Rabbit vibrating cock ring from Nice n Naughty. If you are looking to pleasure yourself as well as your partner, then this is the one for you. Firstly it is a unique twist on the usual cock rings you can buy, providing a soft yet sturdy casing. It also boasts two waterproof removable bullets, fluttering rabbit ears and a teaser nub for stimulations of all the senses. Coming in at the low price of just £10.00 what are you waiting for?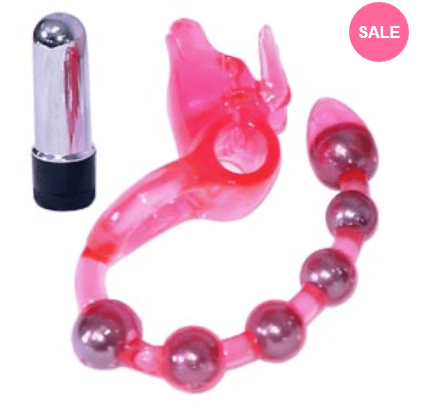 8 – At number 8 we have the Silicone Beaded Matador from SexShop365, indulge yourself in the anal pleasures that await you with this beaded master. Combining the extra pleasure of a cock ring, bulls head stimulator, anal beads and a mini vibrator, this item covers all the bases. The anal ring is so flexible it can be inserted into yourself or your partner during sex. Coming in at £19.95 you are definitely getting your money's worth with this great deal.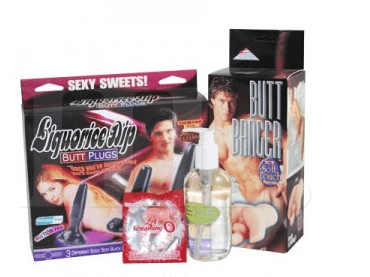 7 – At number 7 we have an amazing deal for all you anal lovers out there from Lovehoney, we bring you the male Christmas pack which will indulge all your fetishes; even if you are a beginner. This kit comes with 3 training butt plugs in small, medium and large. Then there's a butt banger, EXS lube and Screaming O pop which when combined will give you the best sensations that you can buy. Each of the butt plugs has a suction cup so it can be wall mounted for your pleasure, plus the butt banger is a handheld toy which when doubled with the EXS lube will give you a much more enhanced massage experience. We're sure you're eager to buy but you're dreading the price, well you can get all these fabulous treats for just £19.28! bargain right!!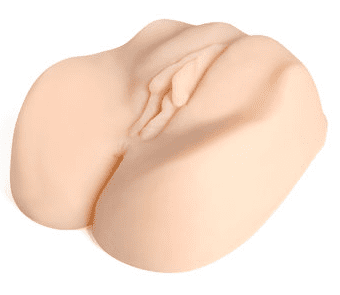 6 – At number 6 we have the Lovehoney Lifelike Angelina realistic vagina and ass; Lovehoney have really outdone themselves with this item. This vagina and ass masturbator is at hand for your every need and you can use solo or with a partner, as there is the option to insert not one but two bullet vibrators to intensify your pleasure. Both the canals have an array of textures which will tease and tantalise you to the end and at £26.99 this particular item will have you coming back for more, oh my!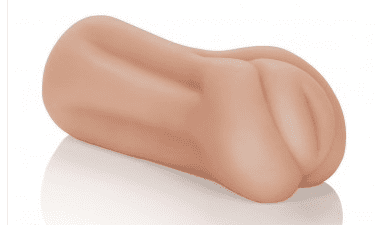 5 – A t number 5 we have the simple but sexy Vivid Raw Cock Tease Masturbator from Oscuro. This soft and supple masturbator comes with a free bullet vibrator to speed things along. Because it's made from ultra-life like pure skin and it has a pocket for the vibrator to slide into, you'll find it an incredibly mind blowing experience. Coming in at £32.95 this is not to be missed.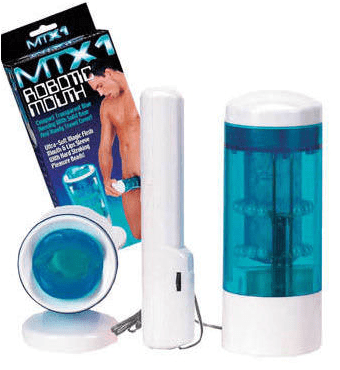 4 – At number 4 we have a very interesting but popular item over at Lovehoney, the MTX1 Robotic Mouth Masturbator. Blowjobs will never be the same again after you have experienced this little gem. Now I know when you look at this piece of kit you are going to be a little wary, but it is one of the most popular toys on the market. Once lubed up, the inviting mouth is designed to give the feeling of a blowjob and it does just that, giving incredible sensations that can't be dismissed and at a great price of £42.99.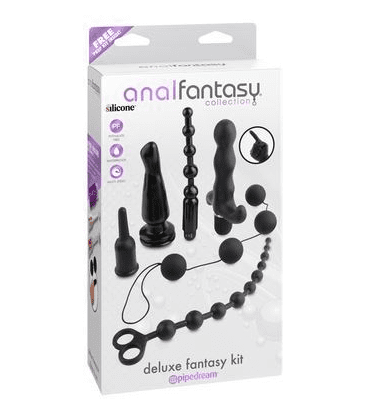 3 – At number 3 we have the ultimate in anal fantasy with the Pipe Dreams Anal Fantasy Deluxe Kit from Lovehoney. This amazing kit holds not one but six unique anal toys to fulfil your every fetish or whim. Included are, a set of boyfriend beads, a set of larger anal beads, a 9 speed vibe, an all in one beaded vibrator, a finger sleeve, and last but not least a butt plug. This item can be used when you're alone or with your partner for an evening neither of you will forget. Coming in at £43.00 for a combination of six toys what more could you need?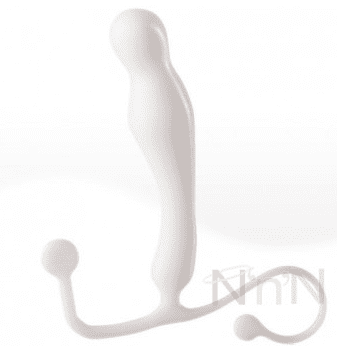 2 – At number 2 we have the Aneros Eupho Classic Prostate Massager from Nice N Naughty. This model of the Eupho offers up an enticing new design, a shape that will tempt and tease your body to climax. The ergonomic design allows gradual build-up of sensations that blow you away and at just £39.99 the pleasures begin with the purchase.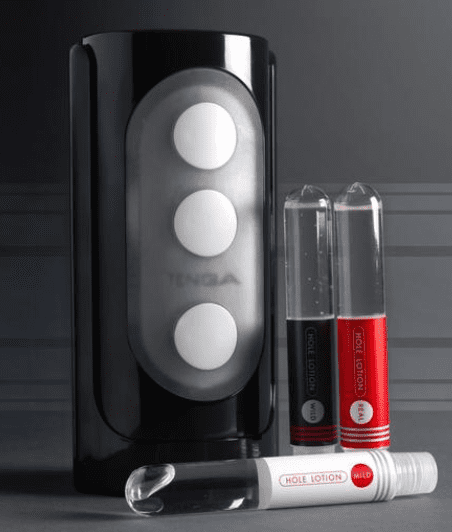 1 – At number 1 we have truly saved the best for last, Ann Summers introduces to you the Tenga Flip Hole Male Masturbator. Multi-function and sensually stimulating this male masturbator gives you feelings tighter than you have had before, with the buttons on the side you control the speed, and pressure received on the head, shaft and base whilst in use. The inner sleeve is covered in ridges, bumps and nodules all designed to give you the best sensation. Coming in at £65.00 it is an investment in your sexual wellbeing that you won't want to leave in your basket.
Well what a journey through the top 10 sex toys for men with some amazing deals, tricks and treats laid out bare for your enjoyment. We personally like the Rockin Rabbit Vibrating Cock Ring which provides enjoyment for both you and your partner. But these lists are not definitive, just the best of the best sellers from each site, so head on over and take a walk on the wild side, indulge your whims and fantasy's because it's not just the girls that should get the fun!
Promotions and offers subject to change, please ensure you check out the terms and conditions before you order.