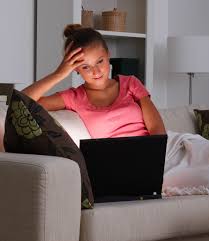 Whether you're new to sex toys or you're a bondage expert, sometimes it's tough to know which site we should be spending our hard earned pennies with. Well Sexy Time Toy Zone are here to help, because we're bringing you our opinion on the top 5 adult toy and lingerie sites around. Some of these will probably be names you've seen on the TV or on the high street, but there's a few newbies who will blow your socks off; and that's just the toys!
Our Top 5 Adult Toy and Lingerie Sites are;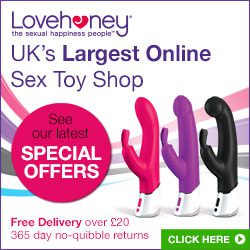 This is probably one of the most popular online toy sites in the UK if not the world. With a claim to be 'the sexual happiness people' Lovehoney have a lot to live up to and by god they do. Not only do they bring you a huge range of sex toys, bondage, gifts and games from the top brands and accessories such as lubricants and condoms; but they also have an incredible range of lingerie and bra sets, with many available for the plus size ladies out there.
Ironically it's not just the fun toys that have made Lovehoney a household name, it's their desire to reach out to us as a community and for the first time enable us to chat with each other in a safe and secure way about our sexy times. When you join and create a member profile you'll not only be creating new friends, but Lovehoney regularly look for testers of their toys who can write reviews for them; dream job or what!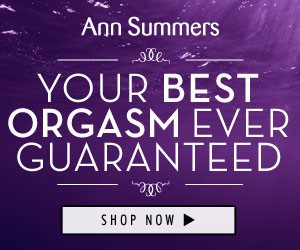 Probably the hottest name on the high street, with a toy and lingerie range to match. If it's not at Ann Summers then you may as well head home, because they not only bring us the most gorgeous lingerie ranges, they also have sex toys, erotic and bondage toys, gifts, sex essential such as lubricant and swimwear; no you didn't misread that, they actually sell incredibly sexy swimsuits and bikinis.
We have to admit that it's our love of the undies that makes this our number two on the top 5 list. They never fail to bring something for everyone, whether you're eager to bare or a little more timid. If you find it hard to find time to scour the sites pages, then definitely follow Ann Summers on Twitter. Their social media team will not only keep you updated on the latest ranges of undies and toys, but they add a bit of fun and humour. With eye opening sex facts of the day, emoji competitions and constant updates on any sales and promotions; you'll have everything you need to impress the other half with very little effort.
Black Label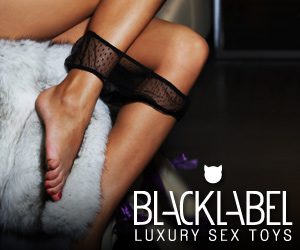 Looking for a site that offers the finest sex toys on the planet, then Black Label is definitely for you. Their aim to provide 'wickedly pleasurable luxury' is evident from the range of brands they offer which many other sites don't, such as Crave, Bettie Page and Crystal Delights.
What will surprise you though is the fact that this is an Australian site, but they are looking to expand into the UK. You can still order now though, because Black Label delivers all over the world in discreet parcels, so your new object of desire will arrive and only you'll know what it is hehe.
Black Label break down their toys into categories of for her, for him, for couples, lotions and potions, BDSM and massage; which basically covers everything. Plus if you have a bit of cash to splash then check out their £6,000 gold vibrator by Lelo; if diamonds are forever, then gold vibrators had better be for eternity at that price!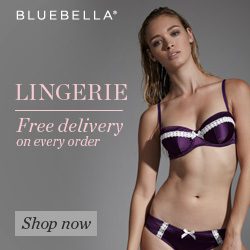 In comparison to the likes of Lovehoney and Ann Summers, Bluebella is a newbie on the adult toy and lingerie scene. But this shouldn't put you off because not only do they offer the most exquisite and striking lingerie, they do it in plus sizes and DD+ cups.
Blubella has the most eye-catching site, which could easily be compared to any of the top designers around. They also regularly offer their customers discounts on their twitter page, purely for the fact that they want everyone to enjoy the experience of wearing beautiful underwear. Make sure you check out their nightwear and the legendary Bluebella lace kimono, which is perfect for those lazy hazy summer days.
When it comes to sex toys they group their high quality brand in a similar fashion to Black Label. There is a luxury section with some of the top brands around including Tenga, Lelo and We-Vibe.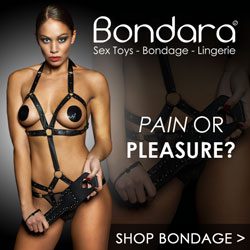 If you're a regular in the adult toy world then we're sure you'll have heard of Bondara. But if not then do we have a treat for you, because this site is known for their incredible freebies (including the batteries needed to get your toy buzzing) and exceptional customer service.
If it's toys, lingerie, sex essentials, gifts, or bondage and fetish, you'll find it all at Bondara. The first thing you'll notice on the site is all of their offers, which range from deals of the week and special discounts, to combo offers and freebie extras. Basically if you're looking for a bargain then this is the site for you.
Bondara like to help their customers and as such provide a number of guides covering everything you'll ever need, from how to use the toys, how to clean them and how to keep it safe; because safety is important.
So have we piqued your interest and gotten you a little hot under the collar? We recommend you check out each of the sites and see what they have to offer before signing up. You can head over to the sites using the pink links or by clicking the image.
Promotions and offers subject to change, please ensure you check out the terms and conditions before you order.