Unfortunately there is no promotional scheme available through Honeylicious to assist us in advertising the site. As such we have provided you with an alternative called

Simply Pleasure

, which is an impressive adult site offering an incredible range to suit all.
Hello my Sexy Time Toy Zoners, glad you could join me for this delicious review of a virtual newcomer to the adult scene; but oh my, have they exploded with the biggest bang.
I would like to introduce you to Honeylicious.co.uk, which began in 2006 and is growing bigger and better every year. The team at Honeylicious bring you an array of all things sexy and they do it at a low price without failing on quality; there's also some amazing deals too.
So if you haven't already started diving for your computer to go have a poke around the site, let me show you what's in store; sit back, relax and lets go get dirty together.
Honeylicious.co.uk offers us:
Vibrant, fun and easy to navigate website,
Free gifts with orders ( gifts vary with amount spent),
Vast array of Sex Toys and accessories for both men and women,
Clothing range, Bondage items and all the essentials,
Special offers, Sale items and did I mention the free gifts with every order,
Free delivery and returns available within 365 days of purchase,
Varied payment options available.
When you first log on to the site you will be hit by the vibrant youthful graphics and then the sale offers. But before you go straight to the sales, check out what else is available because I promise you, you won't be sorry. Honeylicious pride themselves on having a flirtatious fun approach to the adult industry and boy did they hit the sweet spot.
You'll probably know how we love our freebies here at Sexy Time Toy Zone, well Honeylicious offers a free gift with all orders above £10 and the more you spend the better the gift. For example if you spend over £10 but under £20 you receive a mini vibrator and at 4" with a ribbed texture, what more could you want. If you spend over £43.50 you will receive the Jessica Rabbit Original Vibrator with its original rabbit design, variety of speeds and vibrations. Now that's not all of the free gifts that can be picked up in-between those minimum and maximum spend amounts; Honeylicious.co.uk are packing more OOO into your next orgasm.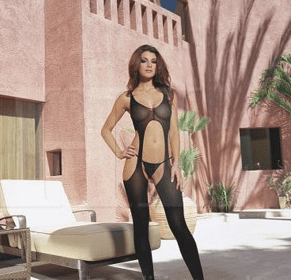 Now if the free gifts haven't piqued your interest then let me take you through the naughty but nice list of tricks, treats and everything sweet that Honeylicious can offer.
For the male readers out there you will be amazed at the amount of sex toys available for you, from Fleshlights, Sex dolls, Cock rings to Penis pumps. If that's not enough to tickle your fancy then there are enhancers, gels and creams all aimed at increasing your pleasure. For those looking for something a little more intense, make sure you check out the bondage section for everything from lightly kinky to the harder edgier items such as harnesses, cock cages and sex swings.
For our gorgeous female readers Honeylicious has all you need to please yourself, your partner and everything for tempting and teasing in between. Sex dolls are not just for the guys either, get a load of the Tyler Knight doll at the lower end of the price scale to the Big John doll with vibrating penis. So for all those lonely nights, you can get your groove on and not have to deal with any awkward morning after moments. If you like to fly completely solo however there is something for every possible wanton desire you have in your pretty little heads, from vibrators, dildos and anal toys, to feather teasers, love eggs and so much more.
Honeylicious does provide a fabulous clothing range, which includes a small section for men (the boxers with the Velcro tear away sides being my personal favourite), costume section, lingerie and outerwear. The prices are amazing and the only pitfall at present is that there are no sizes currently on the site, so having to order on spec can be a pain however if the item doesn't fit it can be returned ( make sure you read the returns policy on all items).
Now my favourite part, the bargains!
If the free gifts with every order isn't enough, then check out their massively reduced items, plus the deal of the day on their homepage which features up to 14 products at an even bigger discount. The deal of the day changes, so make sure you check back frequently in case those must have items you want are thrown into the mix.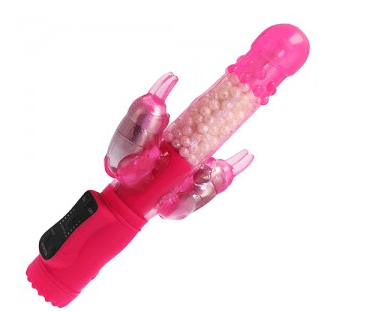 Honeylicious offer free delivery on all orders, so unlike other sites there is no limit on the amount. You can order as often as you want in as low or high amounts as you choose, but remember those free gifts only come into play when you make a minimum spend of £10.
Orders are generally dispatched the same day, so if the order is received before 3pm and is in stock, it will usually arrive within 1-5 working days. Next day delivery can be requested for an additional charge of £5.95 and is only available if the order is placed before 1pm. As Christmas is usually a really busy time, if you end up looking for last minute gifts or stocking fillers (make sure you check out our 15 sexy stocking fillers review), Honeylicious state that orders placed up to the 22nd December will be delivered in time for Christmas.
Returns are accepted within 365 days of receipt for exchange or refund, but do make sure you read the returns process fully as there are conditions. Returns are made at your own expense so I would advise to make sure you really want the item before ordering, to save yourself the cost ( but at these prices I really don't think you will be disappointed enough to want to return anything).
Payments are accepted via all the usual avenues, all major UK credit and debit cards are accepted including American Express and you can also use PayPal too.
Honeylicious are nothing if not discreet so any payments will show up on your statements as Stand Consultants Limited and on your PayPal account it will show as HL Product.
All in all Honeylicious are bringing a fresh new look to ordering your favourite things online. Making your journey from new to the scene, to connoisseur is so easy you'll wonder why you didn't try it all out sooner.
So what does Sexy Time Toy Zone think:
Well what can I say, I am blown away by the sheer volume of sex toys, lingerie, games and bondage that is available within the confines of this saucy site. If the prices don't have you racing back for more, then the free gifts and offers will. The site is still under a huge makeover and Honeylicious have already bookmarked that they are adding in more options including, a My Account and a view your information soon. This site is surely going to be one of the most popular available and I can see why, it's certainly been saved to my favourites already; make sure you all do the same.
Well my sexy readers that is all from me and from Honeylicious.co.uk so off you go, indulge your wild sides with all the naughtiness the site has to offer; I will race you to the checkout.
Promotions and offers subject to change, please ensure you check out the terms and conditions before you order.