As always we at Sexy Time Toy Zone are here to bring you the top adult toy sites, so are you all sitting comfortably; or uncomfortable, whatever tickles you're fancy. We're eager to introduce you to the team over at Intimate Gadgets, a site which gets back to basics when it comes to shopping for your next favourite sex toy.
What can you expect from Intimate Gadgets?
S&M and Bondage,

Clothing and lingerie,

Sex Essentials,

Clearance,

Blogs and social media,

100% discretion guaranteed,

Free shipping,

Newsletter and discounts.
The bold and attractive theme and imagery is certainly pleasing for you sex toy enthusiasts. But it's the easily labelled categories which should make searching for your next treat much easier. If you hover on all departments you'll see a list of sections such as vibrators, anal toys and sex dolls. When you know what area you're heading to, then you'll have an option to drill down even more using their filtering system for price and brand name.
Intimate Gadgets Range of Sex Toys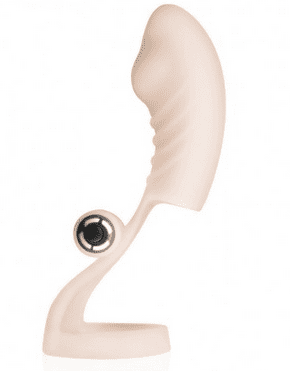 Intimate Gadgets stock a number of brands that you may not have heard of before, but there are the popular items from the likes of Lelo and Tenga. With such a simplistic easy to use theme, we had to peek through their scintillating pages in order to bring you some of our personal favourites.
Vibrator Options
Intimate Gadgets have a great range and different types of vibrators. The first we had to share was the Mizzee Dildo G-Spot Finger Vibrator. If that short description doesn't tell you all you need to know then read on.
We love this kind of sex toy because it lets you get really hands-on, literally. So, the way this works is simple, you strap the vibrating dildo finger vibe to your hand, slide it over your finger and turn it and your partner on and on and on. Because it's made of silicone it is completely body safe and easy to clean. Plus it comes with a mini bullet vibe that is attached to the hand strap, below the base of the shaft that slides over your finger.
You cannot lose with this sexy vibrator at all, even the price is amazing at $8.99. If we've not hit your button then check out the related items section for more touchy feely hand/finger vibrators, as there are plenty to choose from.
Tenga has joined the ranks of sex toy manufacturers that create toys with quirks and almost class. It has created the Iroha Lipstick Vibrator for the ladies.  A small and elegant looking mini vibe, which will look right at home in your handbag or on your make up stand. With powerful vibrations coming from the lipstick shaped silicone tip, you can take this toy with you everywhere and only you will know what it is.  Just be careful who you offer your make up to ladies. Again Intimate Gadgets bring you a bargain as this sex toy is just $24.99.
With so many to choose from at Intimate Gadgets, we struggled to just pick two; in fact they even made our list of top 10 rabbit vibrators.
Male Masturbators
Now we haven't forgotten you gentlemen and we have found an absolute gem, hidden away inside Intimate Gadgets deepest darkest nooks and crannies. The Moaning Grace Masturbator has 12 powerful levels of vibration, centred along a real feel vagina masturbating toy. Not only that, but it also comes with realistic sexual moaning sounds as well.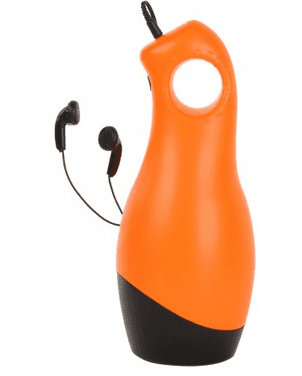 There is even a headphone jack so if you don't want anyone else to hear what you are up to, then you can plug in and tug away in secret. It even looks like a funky piece of artwork, so if you accidentally left this out, no one will be any the wiser; providing the sound buttons don't get hit. This sex toy is in at $46.73 but it is well worth it.
A Bit of Bondage
If bondage is more your thing, then Intimate Gadgets has just the thing for you to purchase. With items ranging from ball gags, belts and straps, to nipple clamps, harnesses and even straitjackets; because you never know when you will need one do you? Our personal favourite is the Topco Asylum Patient Straitjacket at just $59.99, which is a bargain.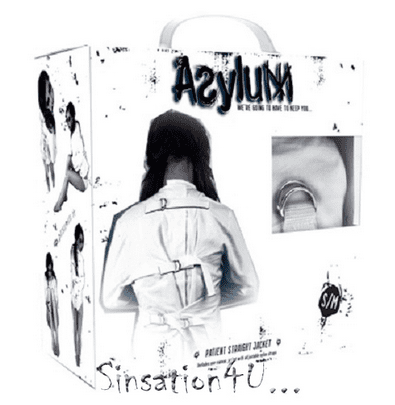 The jacket is made from a high standard soft canvas, which will be both comfortable and uncomfortable at the same time. It has durable leather straps and as an added feature dual crotch straps for extra restraints and ease of access to the genitalia whilst your patient, we mean partner is restrained! But if your tempted by and dont know where to start, we've put together a beginners guide to bondage and BDSM.
Lingerie and Club Wear
There is plenty of mood enhancing lingerie and club wear to be found at Intimate Gadgets, with items for men as well as women.  Although the men's section could do with a few sexier additions there is plenty to choose from. You will also find dresses and fancy dress items here, with items flirting with elegance and others crossing boundaries into the more risqué.
Sex Essentials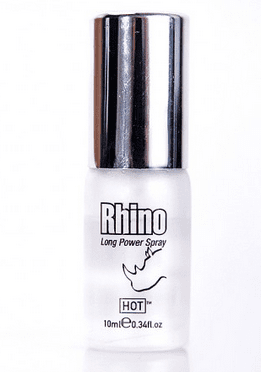 As with all sex toy sites, you will find plenty of the essentials here too. If you need lubes, creams, potions or pills there is a little something here for everyone.  You will also find cleaners for your toys, as well as batteries.  We had to share this next item with you and it's one to satisfy both guys and girls. The Rhino Long Power Spray, which does exactly what it says on the bottle. Spray on 5 minutes before sexual contact and this spray will extend your play time and your enjoyment. At $27.99 this is definitely something you should be investing in.
Sales and Clearance
We love a clearance and it would appear Intimate Gadgets customers do also, as their clearance stock moves pretty quickly.  So be sure to head here first when you hit the site, as you won't want to lose out on any bargains.
Blog and Social Media
There are plenty of blogs for you to read too, with honest reviews about all things sex; there's even hints and tips to make your naughty nights in that little bit naughtier. But, if you prefer your information more social, then head on over to Intimate Gadgets Facebook, Twitter, Pinterest and even Tumblr pages. You will find lots of information here on product launches and informative videos as well. Make sure you sign up for the newsletter too, as you will gain yourself a fabulous 5% discount off your order by doing so.
Delivery, Returns and Discretion
You will be happy to hear that on top of the amazing prices, you will also get free standard shipping; to anywhere in the world; which is amazing.  If you want quicker delivery there are options that you can pay for, so be sure to check that out. Returns are accepted but only if the product is defective upon delivery, there are restrictions so make sure you have read all the terms and conditions before purchasing. Your privacy is assured with Intimate Gadgets and all packages are discreetly wrapped with no acknowledgement as to the contents within.
Payment Methods
Payment for products can be made via credit or debit cards, including American Express.  PayPal is also accepted and is possibly the easiest and most secure payment option here.
What do we think?
If you want cost effective sex toys that you've not seen before, then this is the site for you. Yes, you may have to wait a little longer for them to arrive, but that is definitely worth it; unless you choose the paid express shipping options over their free delivery.  We love the wide range of sex toys available, including toys from some of the more well-known brands too; for a fraction of the cost you would find them for closer to home. All in all, we love Intimate Gadgets and are looking forward to seeing what more they will bring to the table in the future.
Prices, promotions and offers subject to change, please ensure you check out the terms and conditions before you order.