Sexy Time Toy Zone are ready to take you on a wild ride into the world of Rabbit Vibrator dildos.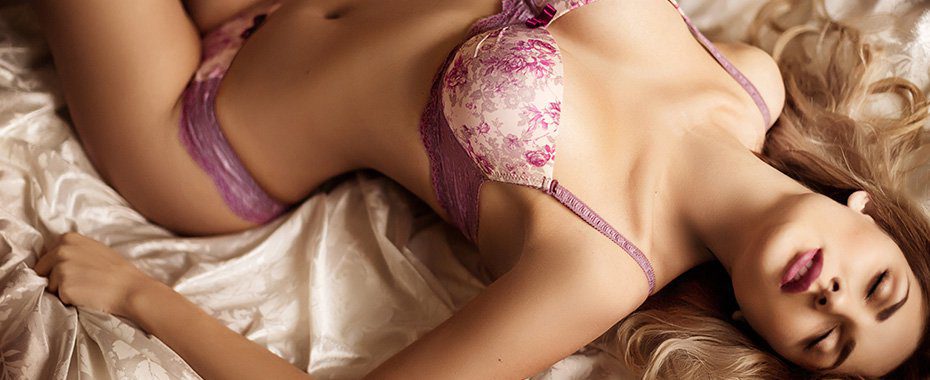 We have been working tirelessly on this one as we wanted to bring you the best of the best. So, you have all seen or heard of Sex in the City, haven't you? It brought sex toys to mainstream TV and to the forefront of every workplace conversation for quite a while.  Rabbit Sex Toys are very often considered a taboo subject, but they should be celebrated and talked about. None are more deserving of being talked about than the delight that is the rabbit vibrator. We have used our expertise in choosing vibrators and collected what we here think are the top 10 rabbit vibrators on the market currently. You may disagree with us and have a few of your own suggestions, which we always welcome.
Our Top 10 Rabbit Vibrator Sex Toys

When compiling this list, we thought extremely hard about what we thought people would want. So as sexual pleasure can be very different prom person to person, we've tried our best to cater for everyone's rabbit vibrator requirements. From the Rampant Rabbit to some very unusual counterparts.
Rocks Off Vibrator
At number 10 we have a great starter kit for any rabbit vibrator enthusiast to try out.  It is the Rocks Off Girls Just Wanna Have Fun set and you can find it at Nice N Naughty for just £24.99. Not an actual rabbit vibe itself but rabbit themed, so we allowed it. Inside the kit you get the powerful Rocks Off bullet vibe, with the cutely named Ramsey Rabbit sleeve and the Slinky Pinky sleeve too. So, not only are you getting the powerful clitoral stimulation needed from the rabbit sleeve, you are also getting a great starter mini vibe too. It's not the only starter kit offered by Nice N Naughty though!
Jessica Rabbit Vibrator
In at number 9 we have the awesome Jessia Rabbit Slim Vibrator from the team at Lovehoney for £45.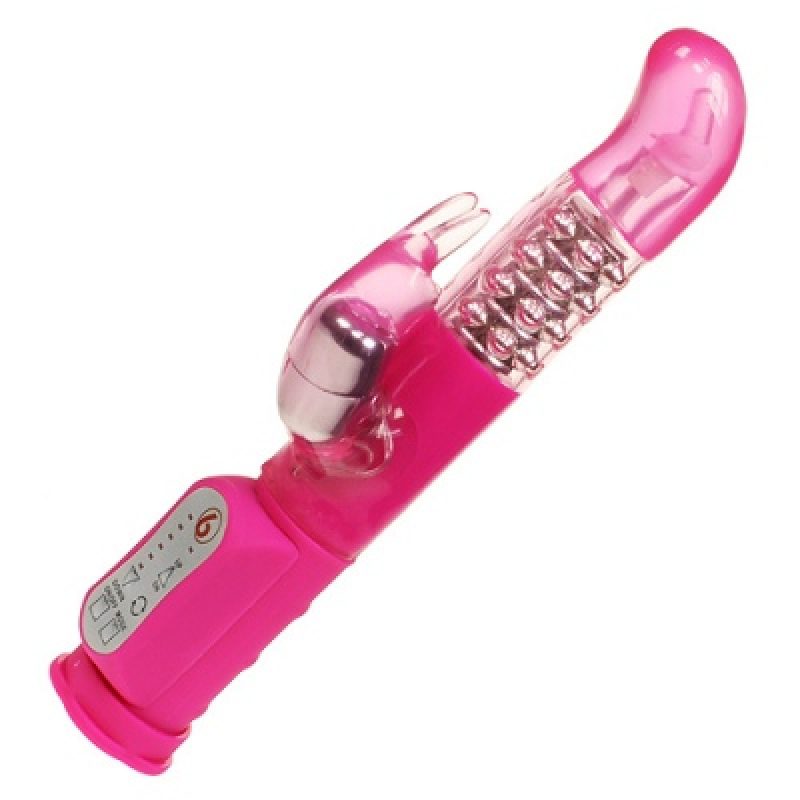 This particular rabbit vibe made the list due to its slimline look and feel. Some rabbit vibes can be too bulky for people who haven't used them before and as such are slightly off putting. But this beauty is perfect for beginners in every possible way. The balls based in the shaft just before the tip also rotate and move according to the settings you choose, which includes 6 speeds and motion. The vibrator itself also has adjustable settings too, with 6 different vibrations and functions available. This means you can mix and match the speed of the vibrator with the rotation of the balls inside, to create mind blowing experiences every time.
Diamond Dancer Black Rabbit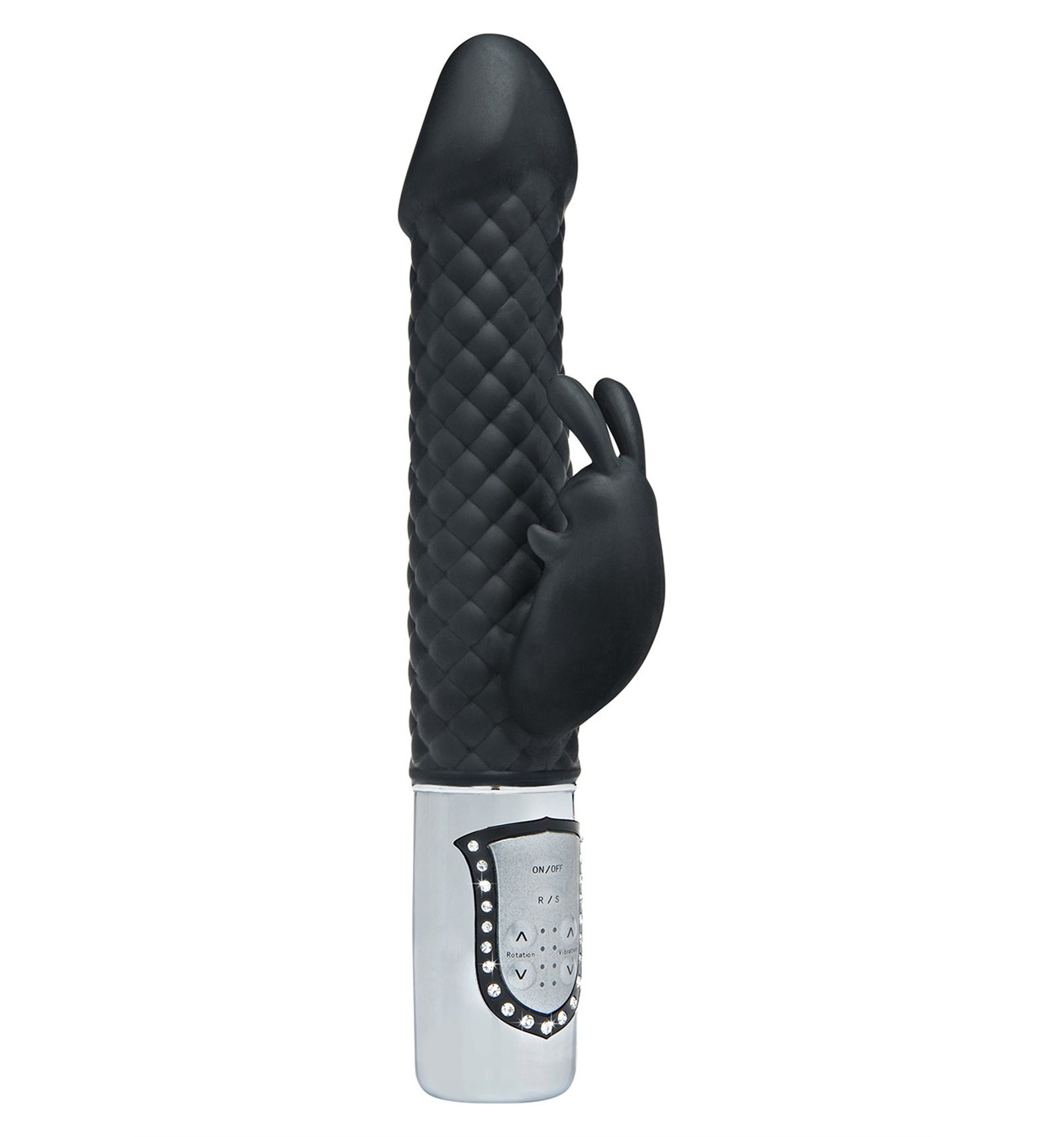 At number 8 we have a classy version of the rabbit vibrator, with the Diamond Dancer Black Rabbit Vibrator from our friends at Vibrators.com. At £39.95 we think it's a great addition to any classic sex toy collection. The shaft has been created out of realistic feeling silicone but designed to look like something out of Tiffany's. This rabbit vibrator has the power of the energiser bunny with two motors throwing out powerful sensations just for you. There are 5 pulse patterns, 3 different vibration choices and 3 rotation speeds too, because this little black beauty has a rotating head as well as a vibrating shaft.
Rabbit Sex Toy Gift Set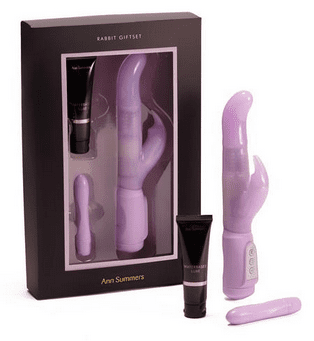 You all know how we love a bargain here at Sexy Time Toy Zone and over at Ann Summers we found a great deal for anyone looking to purchase a rabbit starter kit, for themselves or as a gift. The classy looking Rampant Rabbit Gift Set is our number 7 and has a gorgeous sleek and sexy look; plus its only £45. The kit contains a gorgeous rabbit vibrator that has vibration settings on both the rabbit ears and the vibrator itself. It also has a mini clit stim vibe as well as a tube of water based lubricant too. Ideal for solo play but even better with two!
We-Vibe Nova
Our number 6 has a twist on the rabbit vibe with the We-Vibe Nova, from Black Label Sex Toys.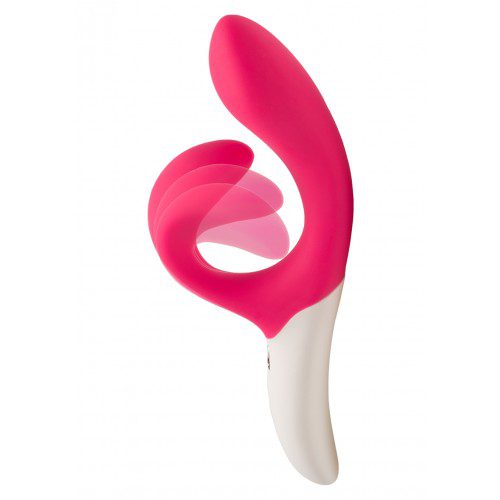 You will find this right here for the shocking price of $145, but we think you will love everything about this version. Not only does this vibe have a flexible approach to turning you on, as this toy has flexi shafts to sit just right and stay in place too. It also over 10 different vibration modes which can all be changed manually or from an app on your phone (or your partner's phone if you prefer to hand over control). The added excitement of the app controlling is that it can be done long distance, so if your partner is away overnight you can still both enjoy some naughty fun together.
So that is our first 5 list of contenders, have you had enough or do you want more, more, more? Well, worry not we still have our top 5 to run through and they are worth the wait we can tell you.
Key Dual Motor Rabbit Massager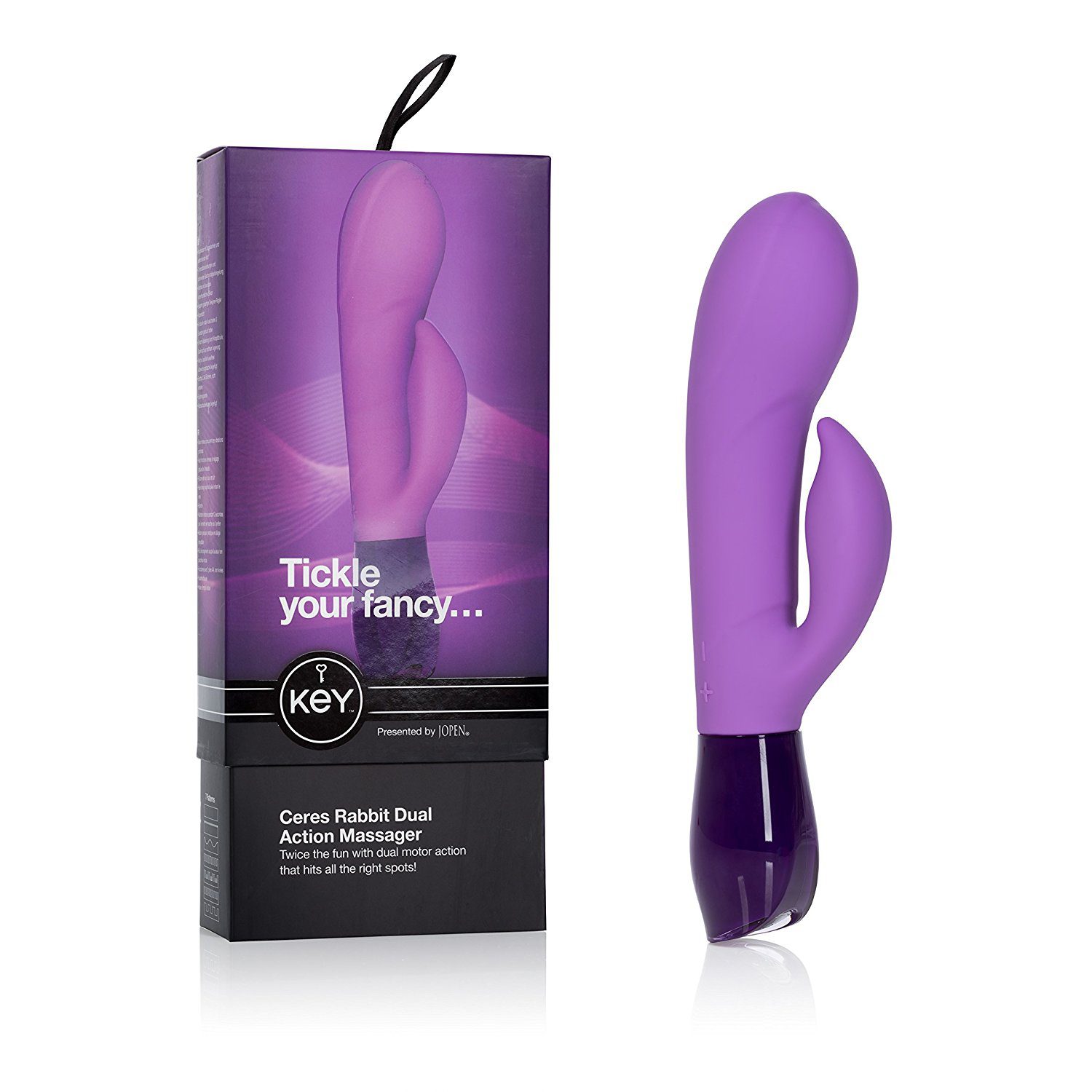 Number 5 brings you the brilliant Key by Jopen Ceres Dual Motor Rabbit Massager, from the team at Lovehoney. This lavender beauty can be found for the low price of just £39.99 and it is worth every penny. The Ceres Rabbit is so lush we want one in every colour and it comes with 7 incremental speed and pattern variations. This means you can build slow or fast, depending on how you feel. It has two very powerful motors inside and despite this is still waterproof, so you can use in the bath or shower.
Rotating Rabbit Dildo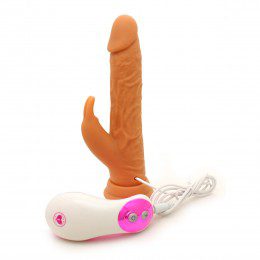 In at number 4 is the brilliant Multi-Function Rotating Simulation Rabbit Dildo with Sucker. Now that is a mouthful and we aren't talking about the rabbit! You will find this toy through the Intimate Gadgets site for just $43.99. This rabbit vibe combines realistic feel with a veined shaft and soft silicone, with the tantalising rabbit ear functions and a suction cup; so you can go completely hands free if you wish. It has 8 vibration patterns and a rotation pattern to the head of the shaft, to hit the spot just where you need it. It really is the best of both worlds so we hope you enjoy this one.
Jessica Rabbit Vibrator Couples Kit
Over at the number 3 spot we have the amazing Jessica Vibrator Couple Kit from Lovehoney, because why shouldn't you share in the rabbity fun with someone? At just £49.99 you will find it is a bargain at that price for what you receive. In this couples kit you are getting not one rabbit vibrator, not two, but four amazing toys designed to tease and tantalise your way through the night. You get the amazing Jessica Rabbit Vibrator with 7 vibration patterns and 3 speed options to mix and match for your perfect night in. On top of that is the mini multispeed rabbit, a remote controlled clitoral stimulator and a wearable rabbit too; also remote controlled. That's 4 amazing variations on the rabbit vibe for one glorious price, you can see why it made it to the number three spot can't you.
Triple Pleasure Hands Free Vibrator
Now, we had to find something special for the number 2 spot and that's why we decided to add in the Triple Pleasure Hands Free Vibrator, from the team over at Lovehoney. Why did we pick this for the number two spot we hear you ask? Well, first of all it has that all important suction cup for hands free play, which is always a good thing. But it also has rabbit ears for clitoral stimulation and anal beads for extra sensation. It's also the only double penetration vibrator we feature. There are 10 speed and vibration settings which include options like pulsing and surging, and let us not forget rollercoaster.
Best Rabbit Vibrator – Rabbit Habit Deluxe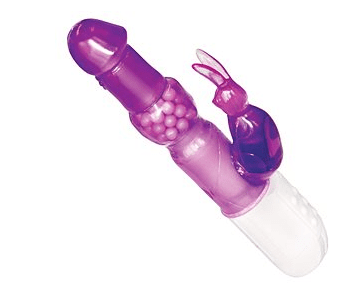 What Rabbit Vibrator top 10 is complete without the one that got it all started in the first place. We had to give the number 1 spot to the sex toy that started the trend. We give to you the Rabbit Habit Deluxe from the team at Babeland which costs a mighty $90. This was the toy that made rabbit vibrators trendy, and was made famous by the girls of, yes you got it Sex and the City. The shaft of the vibrator swirls for added sensation, with a ring of moving pearls just below the head for that extra oooh factor. With 5 vibration patterns, 6 rotation patterns all geared to give you various intensities depending on your combination. If you want a celebrity sex toy then they don't get more famous than this one.
So, how was that for you? The team here at Sexy Time Toy Zone have worked long and hard to bring you this top 10 rabbit vibrators list and let us tell you it was really a pretty tough choice. There are so many other excellent choices out there to pick, but we hope we gave you a little insight as to what we think are the cream of the crop. If you do purchase any of the rabbit vibrators we have listed here, then we would love to hear from you via our social media pages. Until next time however, off you hop we have work to do and you need to stock up on batteries.
Did you enjoy this top 10? How about taking a look at our Top 10 toys for men or toys for women.
Prices, promotions and offers subject to change, please ensure you check out the terms and conditions before you order.