Unfortunately there is no promotional scheme available through British Condoms to assist us in advertising the site. As such we have provided you with an alternative called Lovehoney, which is an impressive adult site offering an incredible range to suit all.
Sexy Time Toy Zone loves nothing more than bringing you the best sites, offering incredible toys, accessories and lingerie. We've delved into the world of dominatrix and even helped couples pack for the perfect kinky weekend away. But sometimes it's good to go back to basics and one of the items we all need in our pockets, or purses is the trusty condom. For many of you reading this, buying condoms online isn't exactly titillating, but you've yet to discover the fabulous British Condoms!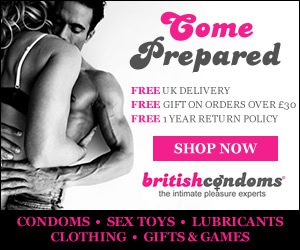 British Condoms has been around since 1999, which is pretty amazing when you think that back then the internet was pretty basic. As you can imagine they offer the biggest range of condoms and lubricants, from the finest manufacturers; including the revolutionary Hex Condom from Lelo. Over the years they have expanded from a buy condoms online website, to bring us toys and gifts, for that all round package.
What's on offer at British Condoms;
Vast array of condoms for all shapes, sizes and tastes,

Huge selection of sex toys for him, her or for couples,

Gifts and games to bring the fun back into the bedroom,

Selection of lubricants and sex aids,

Sales and offers,

Rewards programme,

Free delivery,

Social media presence.
Who are British Condoms?
Because British Condoms are the UK's number one supplier of condoms, you not only have the option of buying individual packets, you can also buy in bulk. If that isn't enough to get you whizzing over to the site, then maybe the fact that they offer incredible deals will. There are huge savings on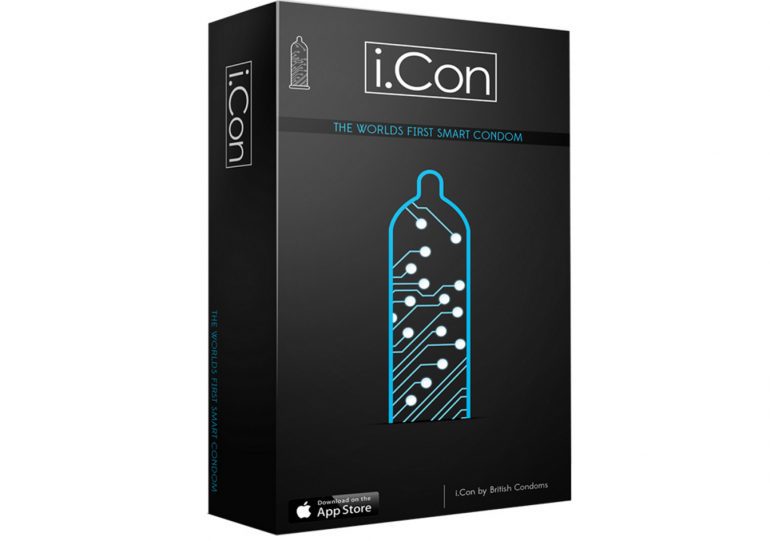 well-known brands, plus everything is handled discreetly so you won't have the embarrassment of having to buy from a shop.
i.Con Smart Condom from British Condoms
With so much experience in the industry, it makes sense for British Condoms to introduce a little something of their own. As such they have launched the i.Con, which is the world's first smart condom. We're sure you're intrigued as to what the i.Con Smart Condom is, it's basically a ring which goes over the condom of your choice at the base. Once fitted it sits snugly at the base of your shaft, ensuring no interference whilst in use. The best thing about the i.Con is that due to its crazy technology it will record data whilst you are ahem, busy! It will record the following:
Number of thrusts,

Calories burnt,

Temperature during intercourse,

Velocity/speed of thrusts,

Positions used (don't ask us how),

Frequency of/ duration of intercourse,

Girt measurement.
All this for the amazing price of £59! You can upload your stats from the ring to an app and keep them to yourself, or share it with others if you wish. You will also be able to see how your results stack up against other i.Con users around the world.
Put simply this smart condom is either the answer to a vain man's prayers, or will be the downfall of many an over exaggerator.  If you have a guy in your life or you are a guy that would appreciate this, then get over to British Condoms now and pre-register your interest.
Huge Range of Condoms
Prepare to be astounded, because at British Condoms you have a jaw dropping choice of brands. With there being so many and because you've got much better things to do with your time, they have broken down the range into categories. On the main page you can choose between thin, textured, small and large, to make sure you have the basics right. But British Condoms also filter by brand, style and the option of tester packs or multipacks; to name a few.
As you would expect the tops brands are all there including Durex, Trojan, Skyn and Pasante. For those of you who go through a lot of condoms, then we recommend checking out the bulk ordering section, where you can purchase over 100 for about twenty odd pounds.
Prices are incredibly reasonable and unlike many other sites, the more boxes you buy the higher the discount you'll receive with a possible 20% off on condoms and lubricants.
It's all About the Sex Toys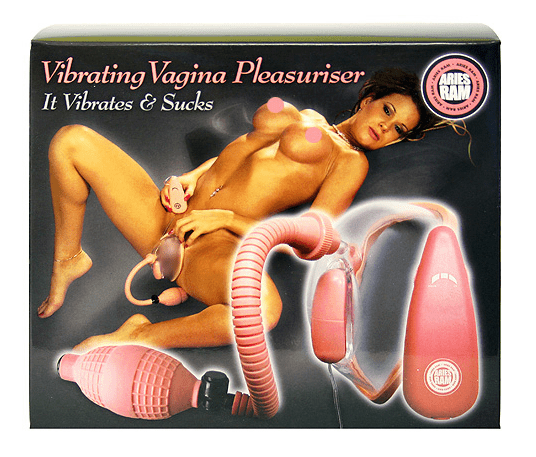 British Condoms fast realised that as a supplier of condoms, the next smart step is to sell everything else that comes along with it. So they began supplying our favourite little extras, the sex toys!
You will find all the usual suspects here including Screaming O, JimmyJane and Fleshlight. Our team have picked out a few choices for you which we think you'll love.
Vagina Pleasuriser
The first is the Vibrating Vagina Pleasuriser, which is a female sex toy that hits all the right spots. It has a suction cup that covers the vagina and once sealed, you squeeze the pump to ensure the whole area is engaged with the toy. After that you simply switch on the vibrations and away you go.  If that isn't enough, then it also comes with a vibrating egg to add internal stimulation. The pleasuriser is ideal for solo play, or if you like the idea of controlling your partner's pleasures it can be used for couples play too.  It's only £21.99 and you earn points back on the purchase with the customer rewards program, which we will go through later.
Lovers Kit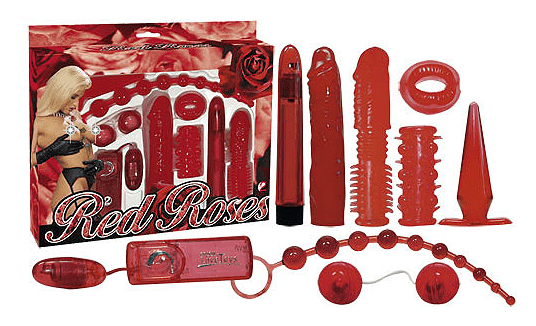 Now, you all know we love a bit of couple's play. Flying solo is great, but you can't beat the touch of another and British Condom has got a fabulous flirty kit available for couples, triples, quadruples whatever floats your boat really; we don't judge.
The red rose's lovers kit is £51.99 and you get a veritable smorgasbord of delight, including a tapered anal plug, love balls, vibrator and vibrating bullet, cock ring, jelly dildo, anal beads, textured and extending penis sleeve.  What more could you ask for, well except for batteries and guess what they are included too!
We are all about putting the fun into the bedroom, bathroom, whatever room really; as long as it gets you in the mood. This next section is pretty much focused on that, because nothing says party like gifts and games.
Foreplay Connect
With options such as Foreplay in a row, we are sure you will be in for some naughty fun. Based very loosely around the much loved Connect 4 from our youth, this game has interesting forfeits written on the coins placed into the game. The winner who gets four in a row gets the four kinky ideas on their winning streak played out, we can see this game getting very competitive and very erotic. At just £9.99 its hours of fun at a pretty cheap price, so why not treat the other half?
Sexy Accessories at British Condoms
You will find a lot of interesting creams, lotions and potions in various parts of the British Condoms site. They provide a specific section for lubricants, simply because they have so many and again these are broken down into specific categories.
We found the very interesting orgasm gel in the better sex section and we had to share it with you.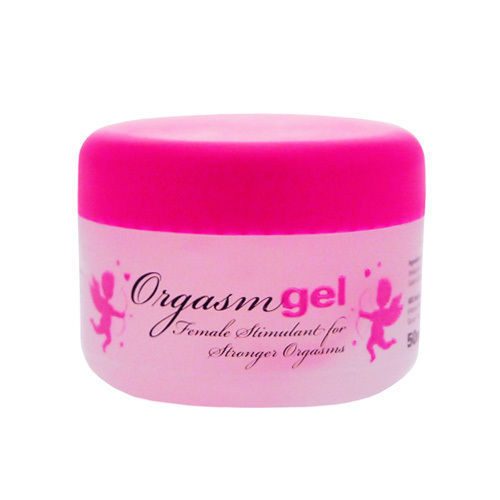 The way to use this is simple, approx. 5 minutes before sex rub a tiny amount of this gel/cream onto your clitoris. Once sex has initiated your orgasm will heighten and feel much more intense than usual. It's a 50ml tub and costs £13.99, but you only need a small amount; so unless you are an addict then this should last you a while. If you are an addict you'll be happy to hear this product, like most on the British Condoms site; is available as a bulk buy and as such the more you buy the less you pay.
Bargain Buys in the Sale Section
There is plenty to be found in the sales section and boy do we love a good sale here. However, what is better than sales? Offers!
British Condoms is offering some amazing deals currently including:
Free liquid silk sachets with every sex toy order,

£2 off when you spend £10 on toys,

£5 off when you spend £30 on toys,

10% back on every shop to be used on your next order.
Of course these will change, but they will be replaced with equally as exiting extras; so make sure you keep an eye out.
Wish Lists
If you like to keep a track of your naughty choices, then the wish lists section is perfect for you. It provides you with the chance of making a list for yourself and for others; in case they would like to treat you.
Rewards Programme
At British Condoms you are treated twice when you purchase something from them. Once with the special little item you've ordered and the second is through their rewards programme.
For every £1 you spend on British Condoms, you will receive 1 point in their loyalty programme. Each point is worth 10p and you can redeem the rewards during the payment stage, at the checkout.
Delivery, Discreet and Fuss Free
Customers can enjoy fast free delivery on all orders over £30, which is easily done once you begin to peruse the site.  In addition to all of these wonders, British Condoms offers a 100% confidence returns policy; meaning if you decide to return your product for any reason, you can!  So if you decide it's not for you, it's faulty or even if you have used the product and decide it isn't what you expected; then you can return it.  You will be sent a replacement or issued a full refund, which is something we rarely see on other toy sites.  Their motto is "at British Condoms if you're not happy we aren't happy," which is a testament to their longstanding reputation in the industry.
Payment Methods
All the major payment methods are accepted at British Condoms including all types of credit/debit cards and PayPal.  Your privacy is assured at all times and your transactions will appear as BC Trading, to save any unwanted questions.
Social Media
Make sure to follow British Condoms on their social media accounts, as they have pages on Facebook, Twitter, Pinterest, Google+ and even You Tube.  Here you will find lots of interesting information and even offers from time to time, so what better way to discover their new toys or discounts.
British Condoms Blog
As with many adult toy sites out there, British Condoms like to give their expertise and advice through their blog section. You will find an array of areas covered, from condoms for vegans to picking the best vibrator for you.
Customer Support
There are a number of ways for you to contact the people over at British Condoms. Firstly they have a help section, which provides a number of questions and answers to general consumer queries; so check this first to save yourself time.
If that doesn't answer your query then you can contact them by post, telephone, fax and of course email.
What does STTZ think?
We're head over heels with this site, it really does tick every box when it comes to all things bedroom; not just the fact you can buy condoms online. The selection of toys, accessories and more is enough to keep us coming back. But then add in all those extra offers and and their very own i.Con Smart Condom; they just hit the spot. Make sure you bookmark British Condoms and don't forget the more you buy from them, the greater your discount; makes sense doesn't it!
Promotions and offers subject to change, please ensure you check out the terms and conditions before you order.