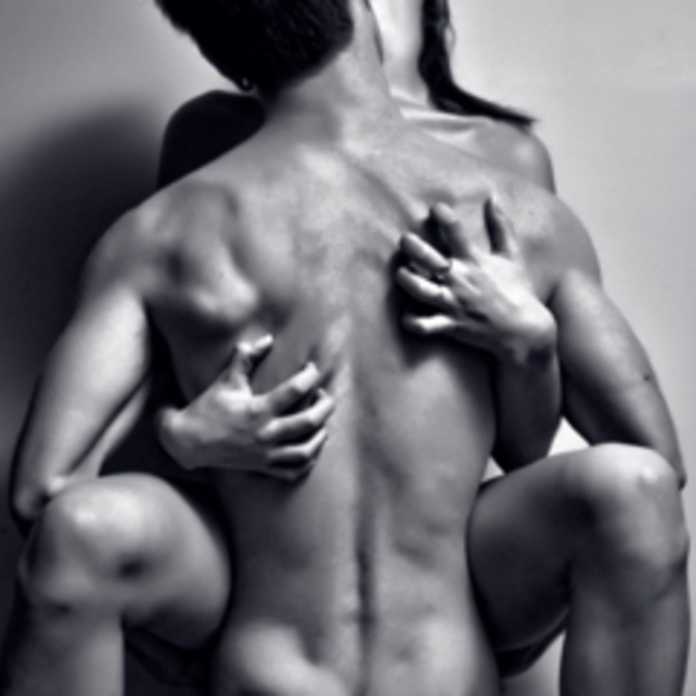 Welcome readers to Sexy Time Toy Zones Halloween Sex Toys list. Here we will outline some of the scariest and creepiest sex toys we could find, so things really can go bump in the night. From freakish Fleshlights, to webs of desire there is a little something here to get your night off to a great start. There will be screams of pleasure ringing out when you get your Halloween treats out.
Our Favourite Halloween Sex Toys
We've opted for a few quirky sex toys here, from the obvious to the slightly unusual. So hopefully there will be something for every taste.
Succu Dry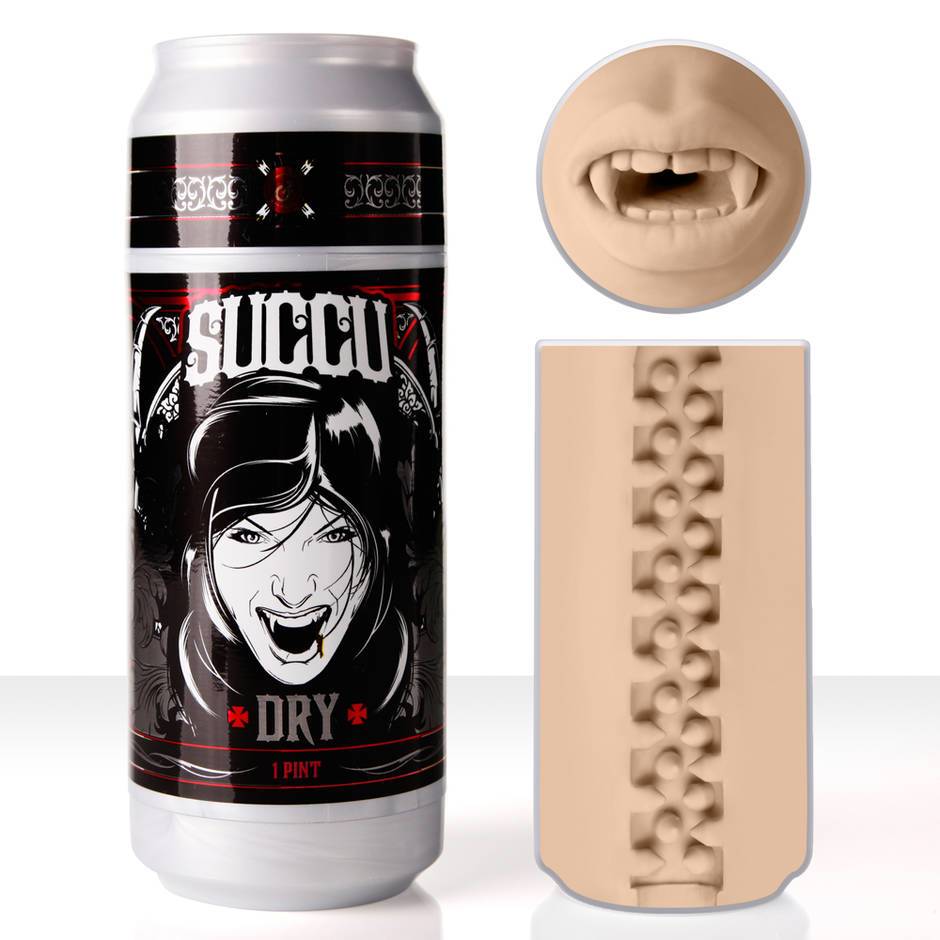 We have decided to start the list off with the vamptastic Succu Dry Fleshlight from the team at Lovehoney. This male masturbator has everything vamp fans will love, all in a pretty awesomely designed canister. Not only does the Succu Dry have vampire fangs at the opening of the Fleshlight but it has a new design inside. With lots of tiny jagged fangs to give you increased sensation as you go. Plus at £36.99 it's an absolute steal and perfect for those of you who are new to the sex toy world.
Monster Meat
This next item simply had to find its way onto the list. It's from the team at SexShop 365 and is the NS Novelties Renegade Monster Meat long vibrator.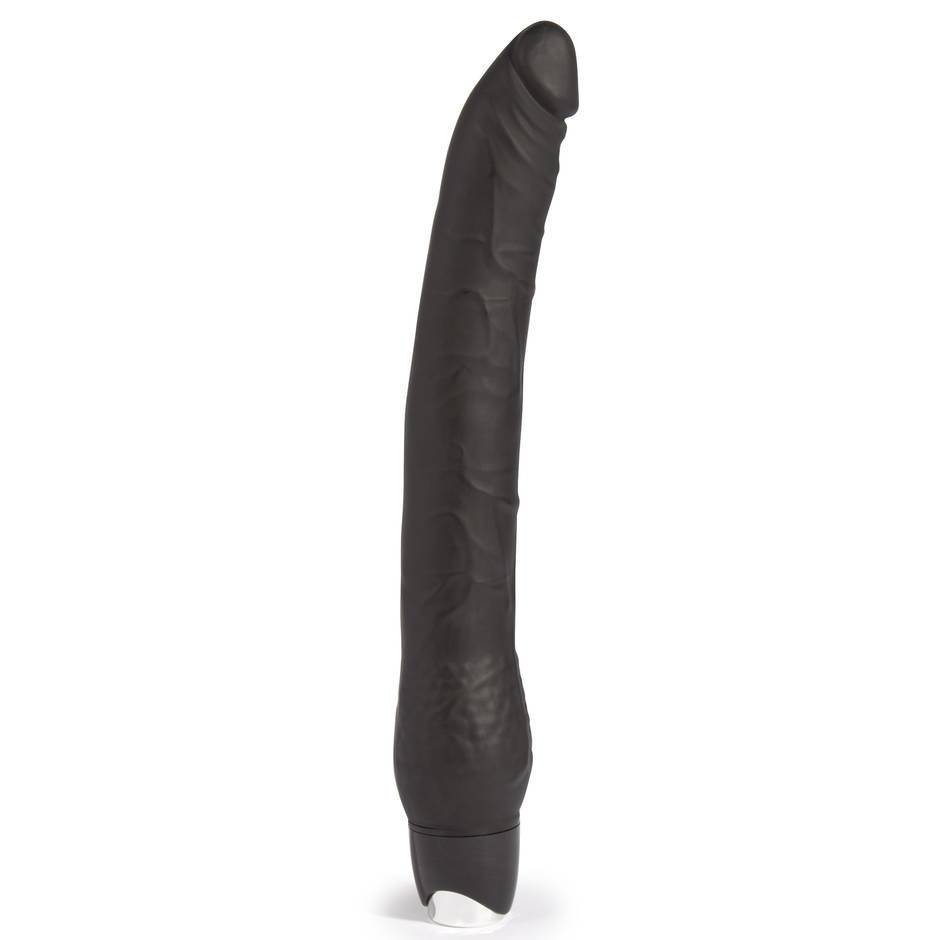 It scared the bejeesus out of some of the team here at Sexy Time Toy Zone. Just look at the size of this, it has an insertable length of up to 12", that's huge! It has two motors, one in the tip and one in the shaft to provide sensations all along this monster of a vibrator. If you feel like you can brave this one, it's at the very unscary price of just £32.99. So grab one with both hands, because this toy will certainly need them both!
Sexy Halloween Outfits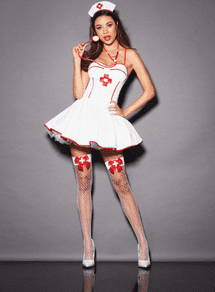 Don't forget the vast array of Halloween outfits you can find across all of the sites. Bear in mind that most of these outfits are designed with sex in mind, not scare tactics. We tend to find the best sites are Ann Summers, Lovehoney and the incredible Fredericks of Hollywood, with their jaw dropping lingerie and costumes. These costumes are also perfect for beginners who want to add a bit of kink to their your sex life.
Spooky Sleeve
This last item is here purely because it reminded us of Hellraiser and we were pretty scared of that movie!
So, here we have the Textured Penis Enhancer Sleeve from the team at Lovehoney. Sounds pretty innocent right, wait until you see it. Covered in what can only be described as spikes, this sleeve will fit over your own penis and turn it into a spikey mini beast (or maxi beast obviously). It can also be slipped over sex toys, such as vibrators or dildos as well and is only £8.99.
Well, that's it for this Halloween sex toys themed adventure in the dark. Have a happy Halloween whatever, or whoever you are doing and remember to be safe, especially if you purchase the spikey sleeve.
Halloween isn't the only holiday or occasion you can take to the bedroom, we also provide hints and tips for Honeymoons, Valentines Day and even Spring time.
Prices, promotions and offers subject to change, please ensure you check out the terms and conditions before you order.