Unfortunately there is no promotional scheme available through Dodil to assist us in advertising the site. As such we have provided you with an alternative called Lovehoney, which is an impressive adult site offering an incredible range to suit all.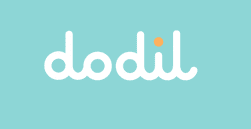 Sexy Time Toy Zone find great pleasure in bringing you the latest innovations, in the world of sex toys. So, when we discovered the Dodil which is a multi-tool for masturbation, we had to tell our lovely readers all about it.
This one of a kind and strange sex toy will certainly be making waves and orgasms, in many bedrooms around the world. If you're not a big fan of vibrators or dildos, then we think that this may change your mind. The Dodil isn't simply 'a toy', it is in fact a whole sex exploration in one nifty package.
The key to Dodil's exciting design is the fact that it can be shaped into any style you choose! Yes, you heard us right. Plus, if you're bored with that shape, you can remodel it again to help scratch another horny itch that you may have! This is perfect for those of you who get bored easily, but don't have to money to buy a range of sex toys, or different types of vibrators.
How does the Dodil work?
The Dodil masturbator comes in an oblong shape and you receive it in a beautiful compact teal coloured flask, which is an important part of the shaping process; also making it a discreet little travel sex toy. By adding hot water into the flask and placing the Dodil inside, you are making it soft and malleable enough to mould.
Once soft you simply remove the Dodil from the flask, dry using a towel and use your hands to create a shape which will send shivers down your spine. Then run it under cold water to cool and stiffen the material into the shape you have designed.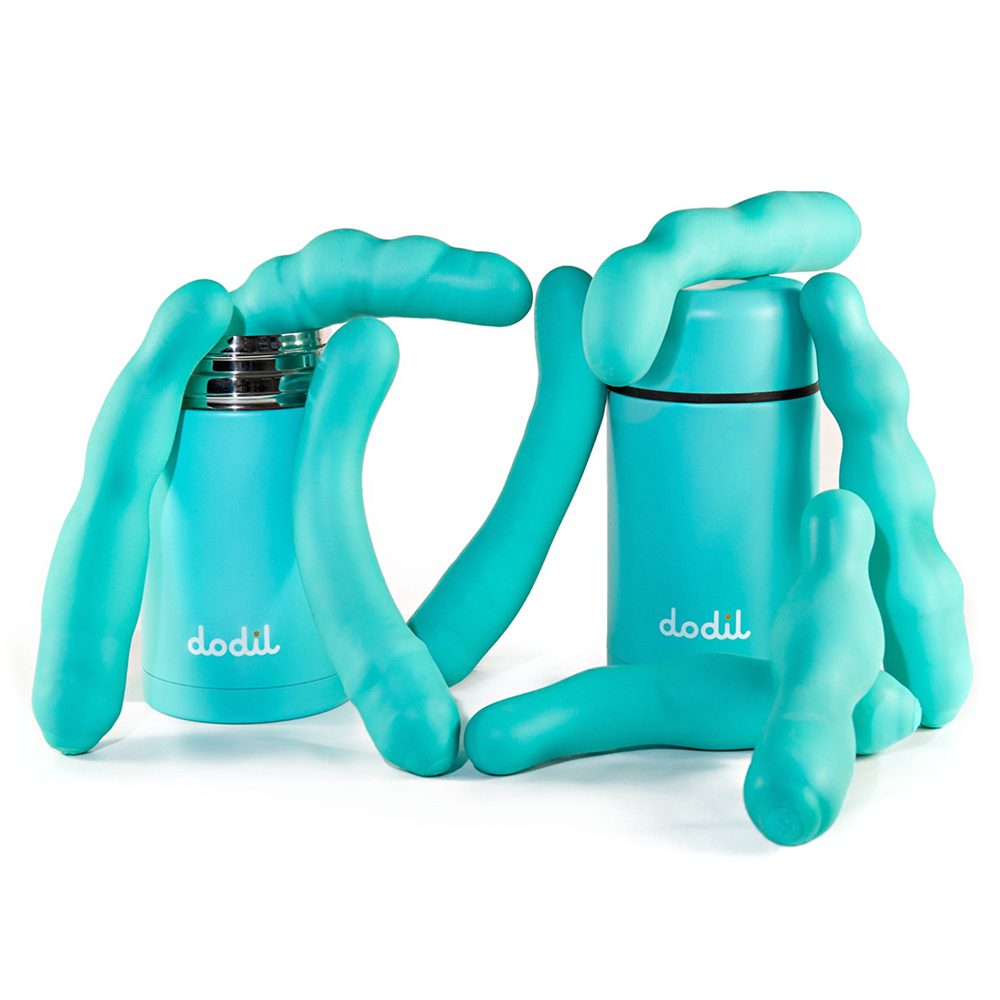 For those of you who like lots of ridges and bumps, then you'll love the reusable cord which makes tighter and thicker bends or twists. Once you've heated the Vibe, you can wrap the cord about the Dodil and fasten at either end. Again, place under cold water and remove the cord, for a personalised vibe ready for you to switch on and play.
Reshape your Dodil Vibrator
If you become bored of that shape or you fancy trying something a little different, then unlike other toys you can simply restyle. Place the Dodil back into the flask and start the whole process again, using your hands as the sculpture of your ecstasy and desires.  The fact that you're placing this product into hot water to remould, means that the toy will be sterilized; which is an important aspect to using sex toys and sexual health.
This really is the best gift you could give to yourself, or to anyone who loves dildos and vibrators. The amount of variations you can create makes this a standalone product and if you're struggling for something new, then Dodil are always there to give you a few new ideas. Their website and social media pages are very interactive and provide an array of Dodil variations, some of which even make us gasp in delight.
You can also join the Dodil community on Facebook, Twitter, Tumblr, YouTube and Pinterest. By doing this you will be kept up to date about Dodil and any future products before anyone else.
What is the Dodil Made from?
For those of you who like to know the technical side of things, the Dodil is covered in a layer of body safe, non-toxic silicone. Not only that it has an inner core made of biodegradable thermoplastic, making it one of the greenest sex toys you will ever own. The cord provided is also non-toxic and body safe too.
Where can I buy a Dodil from?
Currently the Dodil is only available from its main website, though we have no doubt that it will become available across the plethora of sex toy sites that we all know and love.
But at the moment you can pick up the Dodil for just €79, which we think is an amazing price for the amount of fun you can have reshaping your own designer dildo time and time again. Worldwide shipping is set at €9.90 and your product will be discreetly packaged, saving any blushes when it's delivered.
What does Sexy Time Toy Zone think?
We're pretty much scrambling to the checkout to grab a few Dodils for ourselves, as they make great additions to sex toys starter kits for our friends. Looking at the benefits again, you have a sex toy that you can shape, cool into your own design, then reheat and re shape into a fresh new design whenever you want. This takes dildo's and vibrators to a whole new level, because it provides you with a chance to individualise your experience and sexual desires with their heat shape technology; which unfortunately won't suit those looking for a bath time sex toy. The creators of the Dodil promise more exciting new products in the future, so they really are the ones to watch in the sex toy industry and we cannot wait to see what comes next.