Unfortunately there is no promotional scheme available through Shop Naughty to assist us in advertising the site. As such we have provided you with an alternative called Simply Pleasure, which is an impressive adult site offering an incredible range to suit all.
Sexy Time Toy Zone have another fabulously flirtatious site review for you and we think you are going to love this one. We have spent some time trawling the pages of Shop Naughty, rooting out all the little treats they have on offer for you, our lovely readers. The team at Shop Naughty has created a very simple and modern feel to its site, bringing the focus entirely onto its product range. There is no pomp and ceremony here, just sex toys and lots of them; which is to be applauded.

What can you expect from Shop Naughty?
Wide range of sex toys for men, women and couples,

Lingerie section and gifts,

Sex essentials, novelties, games and

starter kits

,

Sales and offers,

Free UK delivery,

100% privacy,

Social media presence.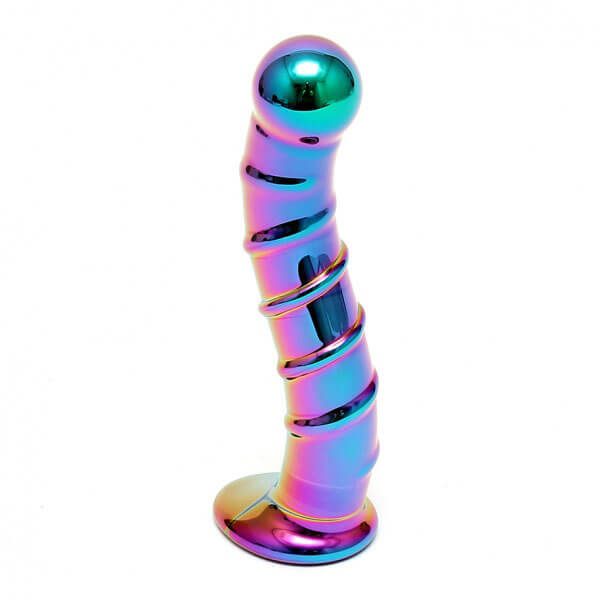 So, we have the jist of what you can find over at Shop Naughty, but if you are anything like us here at Sexy Time Toy Zone then you know the devil is in the detail. The team have put together a very extensive range of sex toys, for you to peruse in the privacy of your own home. You can shop the site in British pounds, Dollars or even Euro's, meaning that no matter your location you're all welcome.
The Sex Toys
With over 10,000 items there is a lot to see when you click onto the sex toys, but as always we are here to help. We loved having a little mooch about and while we were doing so, we found this little treasure nestled away.
The Nikita Dildo is a beautifully designed sex toy, which could double up as an ornament or ring holder. It is so visually stunning you could get away with leaving it on your night stand. The dildo itself is made of glass that changes colour from every angle.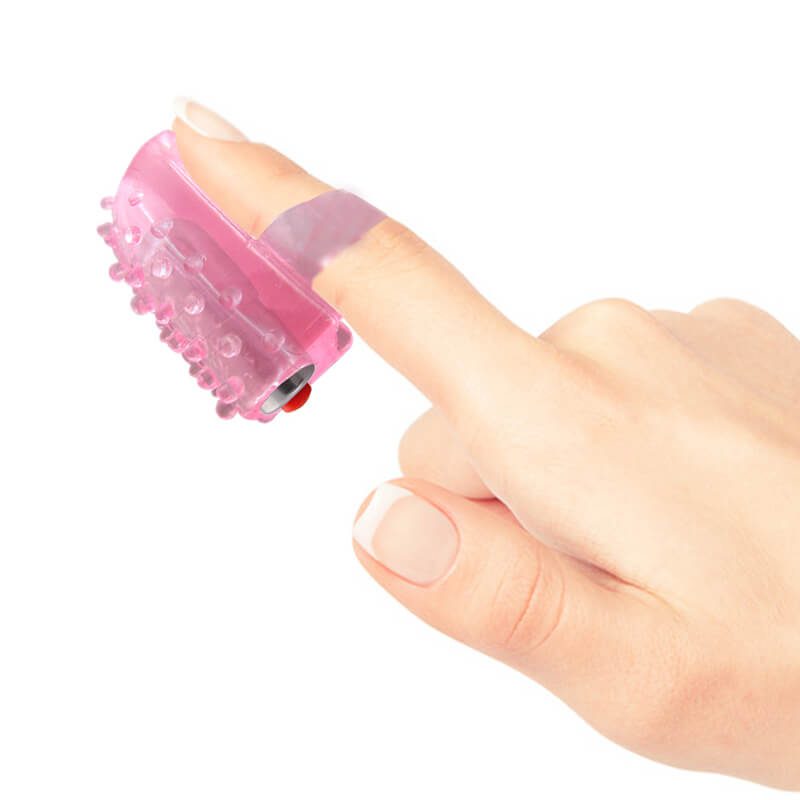 You can use it hot or cold but be wary when using it hot, we always recommend checking the temperature before inserting anywhere sensitive. At just £34.49 it's a bargain and the perfect way to start your very own sex toy collection.
We couldn't leave this section without giving the next toy a little mention.  There aren't many toys that combine an oral stimulator, cock ring and finger vibe, but the 3-way tongue joy oral micro vibe toy does! At a mere £20.99 this toy is super quiet and portable, so whenever you feel in the mood it is there to help move things along. You can attach the micro vibe to your tongue, finger or for the guys at the base of your shaft for extra sensations.
There are lots of different types of vibrators for you to choose from, but these really stood out to us.
The BDSM Range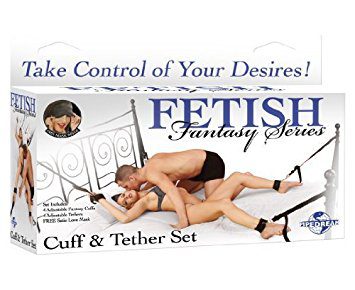 For those of you who prefer the extreme, then Shop Naughty does not let you down. With everything you could desire including restraints, kits and sex machines. There is literally something here for everyone, so even if you're a novice we recommend you take a peek.
Our beginners pick would have to be the Fetish Fantasy Cuff and Tether set at £42.99. It contains 4 adjustable cuffs, 4 adjustable tethers and a satin eye mask to finish the ensemble. You can attach the tethers to pretty much anything you want, meaning you aren't restricted to the bedroom.
If you are more experienced in the world of kink, then you may enjoy this sparky little item. The Fetish Fantasy branded Shock Therapy Violet Wand Elector Sex Starter Kit at £114.95. This electro sex toy comes complete with 4 glass electrodes that slip onto the base of the wand, giving different sensations with each one. You can start with the lightest setting and increase up to the highest, giving you a jolt of electricity wherever you demand it. Now, this is at the slightly higher end of the price scale, but for what you get it really is worth it.
Lingerie Range
We all know that setting the scene is as important as actually doing the deed itself. If you are looking for lingerie to get their heart pumping, then Shop Naughty has you covered; or uncovered if you prefer! With items ranging in sizes including plus size too, you will find body stockings, babydoll's, club wear and fetish wear for all occasions.
Setting the Mood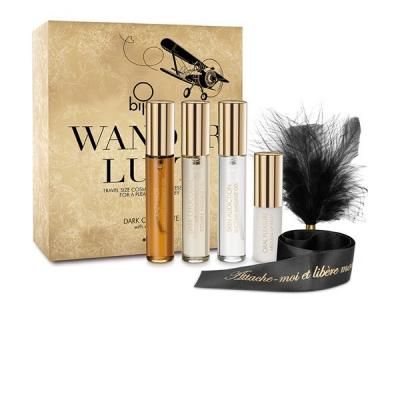 Once you have the outfit you are going to need a little something to get you in the mood. Shop Naughty offer a huge range of romantic gifts, with the usual body paint and massage oils. How about the decadent Bijoux Indiscrets Wander Lust Dark Chocolate set? You will be a slave to your senses with this item. The set contains chocolate massage oil, a silicone massage gel, chocolate warming gel and a cold/hot effect lip gloss for oral pleasure. But wait there's more, because you also get a feather tickler and two satin handcuffs. This whole kit has everything you need to get you and your partner over the edge and at just £27.99 it won't last long so grab it quickly.
If your looking to heighten your experience before you even get home to a loved one, then you can't go wrong with some Ben-Wa Balls. These little beauties will get your motor running all day long, to ensure the most sensational orgasm.
Sex Essentials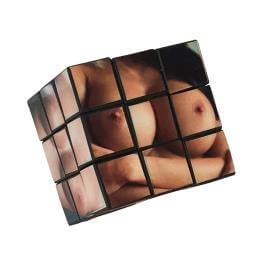 The essentials section contains everything you may need to ensure your night runs smoothly, including aphrodisiacs, blow job sprays and even condoms. Make sure you check out the product care range and sex toy cleaners, because you are going to need to stock up on these to keep your toys safe and hygienic.
If you are wanting novelty gags, games or gifts, then you have a bunch of cool things to choose from here at Shop Naughty. We love the very cheeky Boob Cube at £4.99, a risqué take on the Rubik's Cube, which any hot blooded male will love to receive.
Sales Section
Now we here at Sexy Time Toy Zone love a good sale and we know you do too. So, when we checked out the sale section at Shop Naughty we were overjoyed. Prices are ranging from £3.99 to £799.99 on their sale products, so be sure to check out what is on offer there before you hit the other sections; you may be surprised at what you may find.
At the point that we took a peek, there were top brands heavily reduced such as Pipedream, Toy Joy and Fleshlight.
Delivery
Shop Naughty offer a free delivery service for any UK order that's over £20, but if for any reason your order is under £20 then the charge is only £3.95. There is a returns service for which the cost will be deducted from your refund amount. Please ensure you read all the terms in regards to returning products.
Social Media
Shop Naughty have pages on Facebook, Twitter, Google+ and Instagram. So be sure to head over, like, follow and tweet away about your purchases. You will also find information about new products and even offers from time to time as well.
What does Sexy Time Toy Zone Think?
We love the range of products available on Shop Naughty, the site is relatively easy to navigate and the design is simple and modern. We can't wait to see what the team have to offer in the future. As ever please let us know if and what you purchase from Shop Naughty, we would love to hear about it here at Sexy Time Toy Zone.
Promotions and offers subject to change, please ensure you check out the terms and conditions before you order.